The ultimate prize awaits one triumphant duo.
Epic Games and Fortnite are partnering with jewelry brand Swarovski for the second consecutive year in honor of the Fortnite Champion Series (FNCS) Global Championship 2023. Ahead of this weekend's $4M in-person competition, the ultimate prize has been revealed–a gold-plated FNCS trophy. While 75 teams will attend, only one will take home this glorious prize.
Esports.gg has your first look at the FNCS Global Championship trophy, which you can find below.
FNCS Global Championship Swarovski trophy first look
Image Credit: Epic Games
This year's eye-catching trophy swaps out last year's silver aesthetic for an all-gold look. It is also noticeably larger than the FNCS Invitational 2022 trophy, weighing in at 20 pounds instead of 15.
"Building upon the first Swarovski FNCS trophy design, the 2023 global trophy design features a larger base, elongated arms, a polished gold finish, and a mesmerizing moonlight effect on the crystals causing a subtle color change from flashing blue on the surface to a golden fire inside the crystal."
Here is a closer look at Fortnite x Swarovski trophy: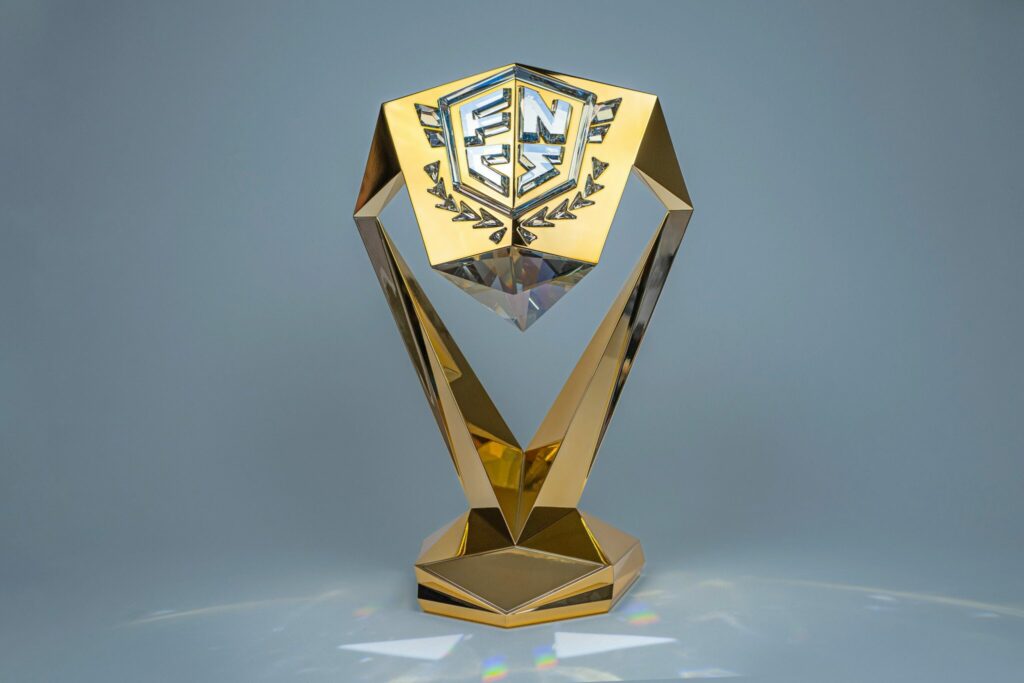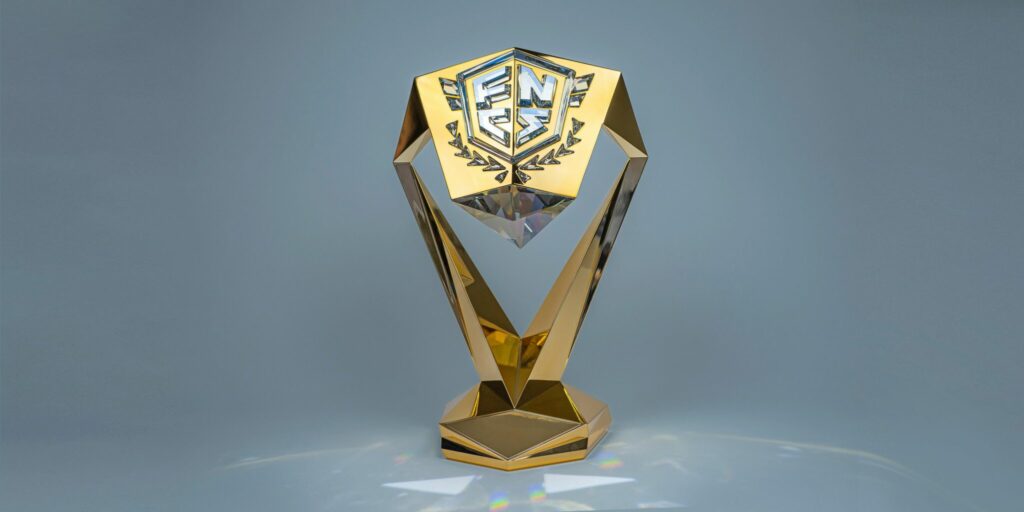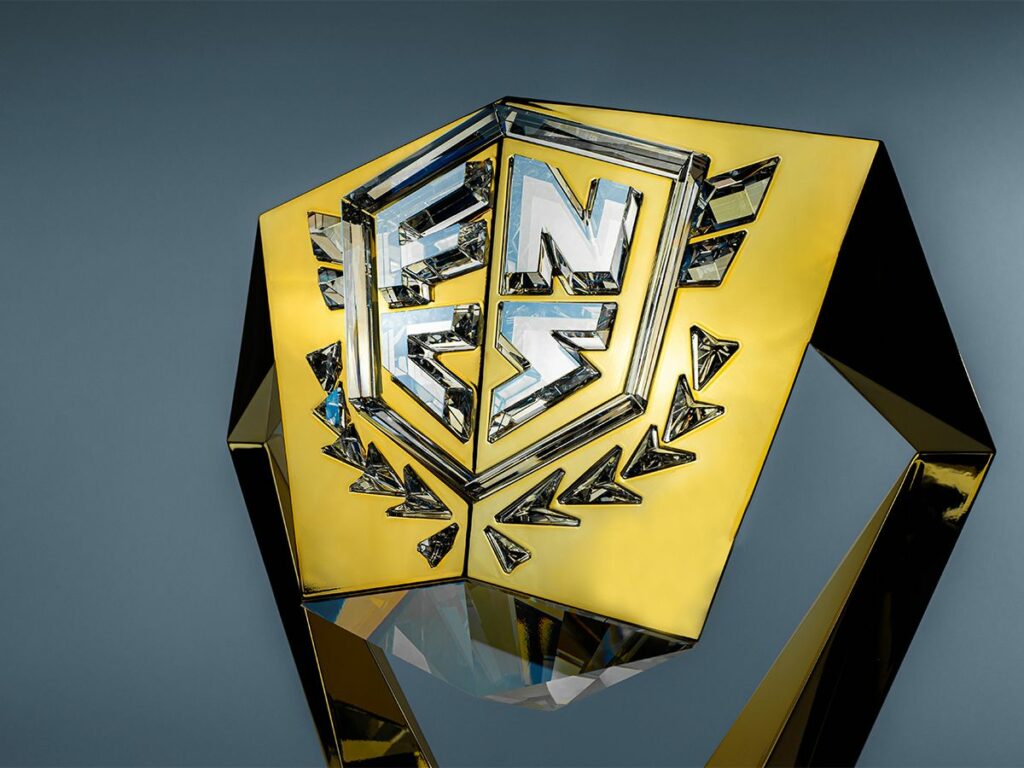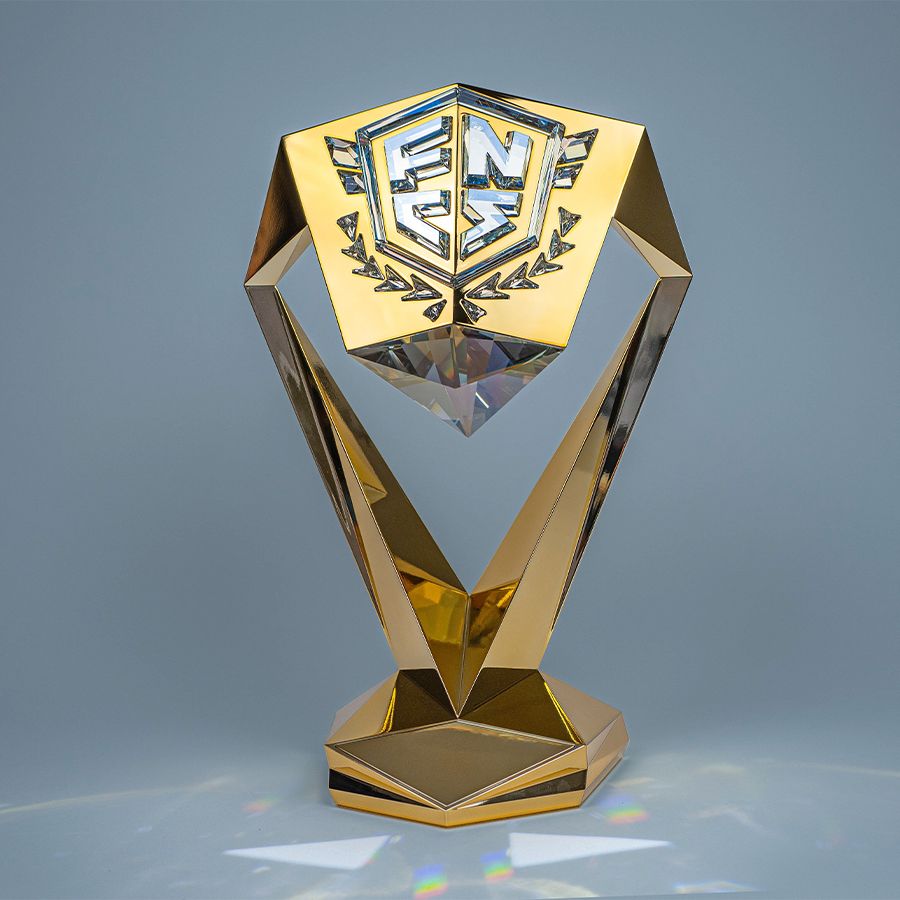 How to get a picture with the trophy in Copenhagen, Denmark
The FNCS Global Championship trophy will be on display all weekend at the Royal Arena in Copenhagen, Denmark. When arriving at the tournament venue, those in attendance should keep their eyes peeled for the ultimate prize on the show floor.
For fans who could not make the trip to Denmark, you can obtain the trophy Emoticon in-game by watching the tournament on Fortnite's official channels. Also, a digital version will be available in the Fortnite Item Shop on October 9 at 8 p.m. EST.
Who will capture the $1M grand prize and stunning FNCS Global Championship trophy? Tune in to the competition this weekend to find out!
Stay tuned to esports.gg for more Fortnite and esports news!