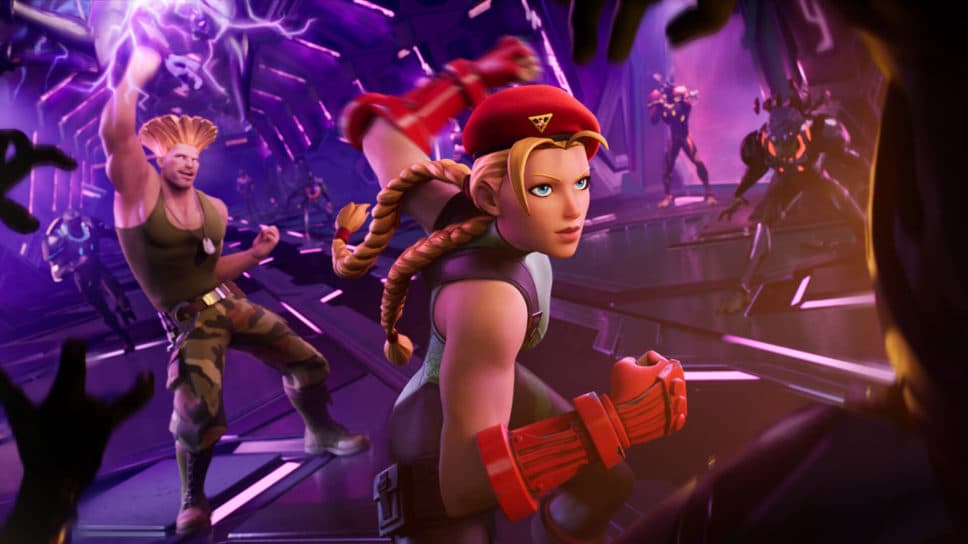 Fortnite adds Street Fighter's Cammy and Guile skins
This is the second Street Fighter Duo to feature in Fortnite. The bundle is available at a discount.
Two fan-favorite Street Fighter characters have found their way to Fortnite. Cammy and Guile are now available in the Fortnite item shop, each with two outfits and back blings. The outfits show uncanny similarities to their Street Fighter presence.
Cammy and Guile arrive in Fortnite
Cammy's Outfit in Fortnite. Image Credit: Epic Games.
The Guile Outfit showcases the classic green fatigues first worn in the original Street Fighter II and adds a beach-ready Glistening Guile Variant and K.O. Backbling.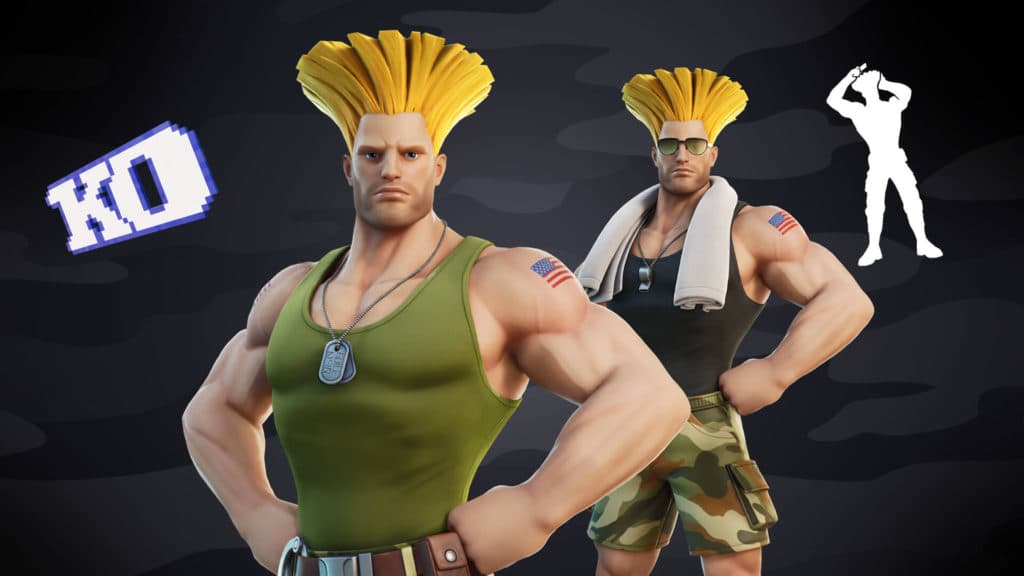 Cammy's Outfit in Fortnite. Image Credit: Epic Games.
Cammy's outfit resembles her Street Fighter attire and players have the option to equip Borealis Backer Back Bling. The tactical Cammy Variant changes her look to a more aggressive tone.
[esports_link url="https://esports.gg/news/fortnite/fortnite-17-30/"]
How much do the Cammy and Guile Skins cost?
Each character costs 1600 V-bucks in the Item shop. But players looking to buy both characters should consider purchasing the bundle. The bundle comes at a discount of 2,200 V-bucks.
What's included in the Cammy and Guile bundle?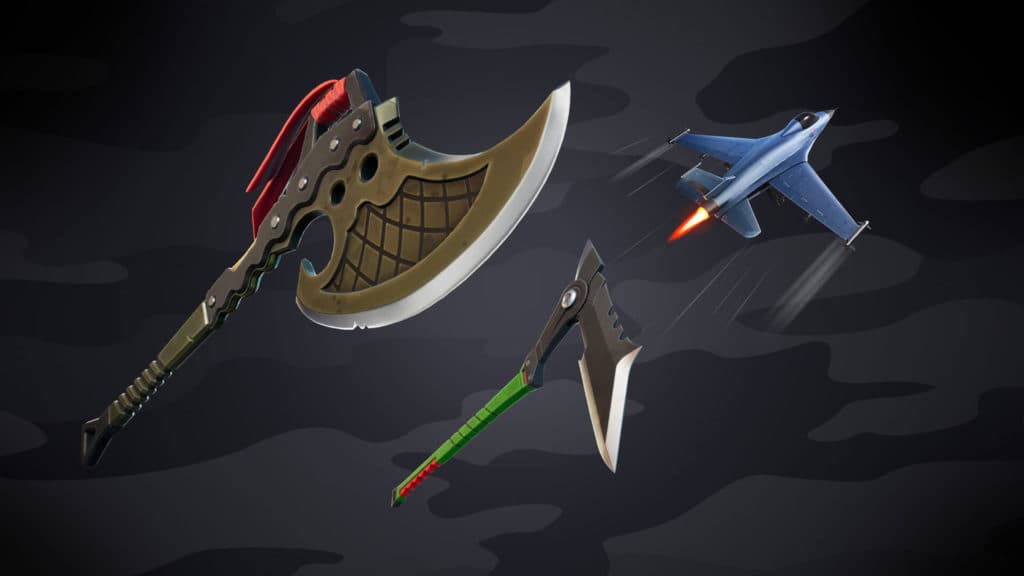 Contents of the Cammy and Guile Bundle. Image Credit: Epic Games. 
The Gear Bundle includes the following classic CAPCOM weapons:
Guile's Knuckle Buster Pickaxe
Cammy's Delta Red Bowie Blade Pickaxe
V-Trigger Vector Glider -- inspired by the original Guile stage.
The Vector glider is inspired by the original Guile stage, says Epic. Users will also get a Cammy and Guile loading screen. The two characters also come with victory poses staying true to their fighting games roots.
Cammy and Guile's addition is the second Street Fighter collaboration between Street Fighter and Fortnite. The game had added Ryu and Chun-li earlier this year in what was the first Street Fighter-Fortnite collaboration.
Fortnite players can secure the Cammy and Guile skins in-game starting August 7 at 8 pm ET. Epic Games provided players an opportunity to earn the Cammy skin by participating in the Cammy cup on August 5. Dubbed as Round 2, Fortnite could see more such activations in-game in the future.
Fortnite recently featured Ariana Grande performing during the Rift Tour. The show had stunning visuals with a larger-than-life Grande performing for her fans virtually.