Call of Duty Zombies joins Fortnite; Nacht der Untoten gets a remake in Creative
Call of Duty Zombies has officially joined Fortnite in this impressive recreation of the popular zombies map "Nacht der Untoten".
Ever imagined playing your favorite Call of Duty Zombies map but in Fortnite? Now you can do just that. Map creator Mist Jawa has put together a remake of the famous Nacht der Untoten, the first Zombies map to ever feature in a Call of Duty game.
The map was released directly after a first-person shooter mode was found in the game.
Prepare your loadout and begin this new challenge in Fortnite; fighting zombies in 1940's Germany
First released in 2008, Call of Duty: World at War was iconic amongst the gaming community. The addition of zombies was something players had never expected from the franchise but were more than pleased with it.
This first map became quintessential and was featured in multiple other Call of Duty games in the later years. With perks, mystery boxes and more, players were loving the new game mode at the time.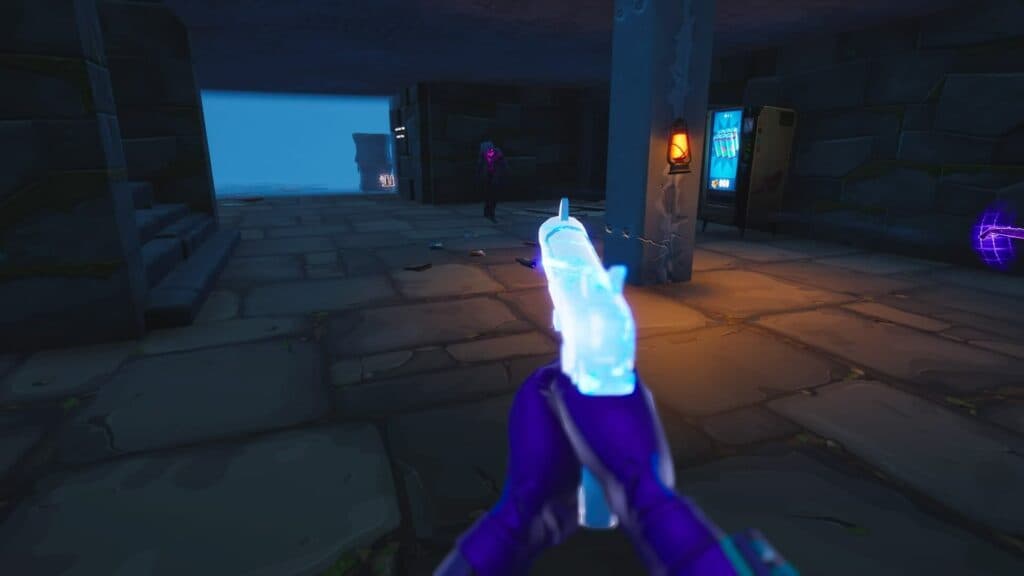 Nacht der Untoten via Dropnite.com
Now, you can play it in Fortnite.
Mist Jawa, a Fortnite Creative map maker, spent the last four months putting together the infamous Zombie map. Included in the map are easter eggs, wall buys and pretty much everything that was in the original game.
The creator has been working on recreating zombie maps in Fortnite for three years now and has finally mastered Call of Duty's Nacht der Untoten.
Not only has he ventured into the world of Call of Duty Zombies, but he has also recreated famous maps such as Rust and Shipment within Forntite Creative.
Unfortunately, Fortnite has patched the first-person glitch, removing it from the game. It has been hinted in the past that first-person would be coming to Fortnite, so we can only hope to see it return soon.
Either way, all maps are still available in third-person mode.
To play the Nacht der Untoten Fortnite remake, please use this code in creative:
Fortnite Creative continues to ensure the future of gaming
With Fortnite's Creative mode advancing every day, more and more developers are getting involved with the system. Not only are we seeing games such as Call of Duty get remakes, but we are seeing brand-new games emerge from Fortnite Creative.
As we look forward to the release of Creative 2.0, we should expect more and more developers to spend their time creating in Fortnite Creative.
Stay tuned to Esports.gg for more Fortnite news.