BoomTV has officially announced a $100,000 Fortnite tournament on the OG map.
OG Fortnite is officially here. With over 5 million concurrent players on the game, this has been the biggest season release in recent Fortnite history. Now, BoomTV, the popular esports organization, is planning to host their very own $100k OG Forntite tournament.
The company took to Twitter (X) today to announce "The Reunion", a $100,000 USD Fortnite tournament that will be held on the OG map.
OG Fortnite brings in massive tournaments, such as the $100k BoomTV event
The Reunion will more than likely be exactly as it sounds. Little details have been released on the upcoming event, it would seem that BoomTV plans to invite some of the most popular OG Fortnite creators to take part in this huge tournament.
This means creators like Ninja, CourageJD, Scump and more could potentially be getting an invite to compete in this massive event.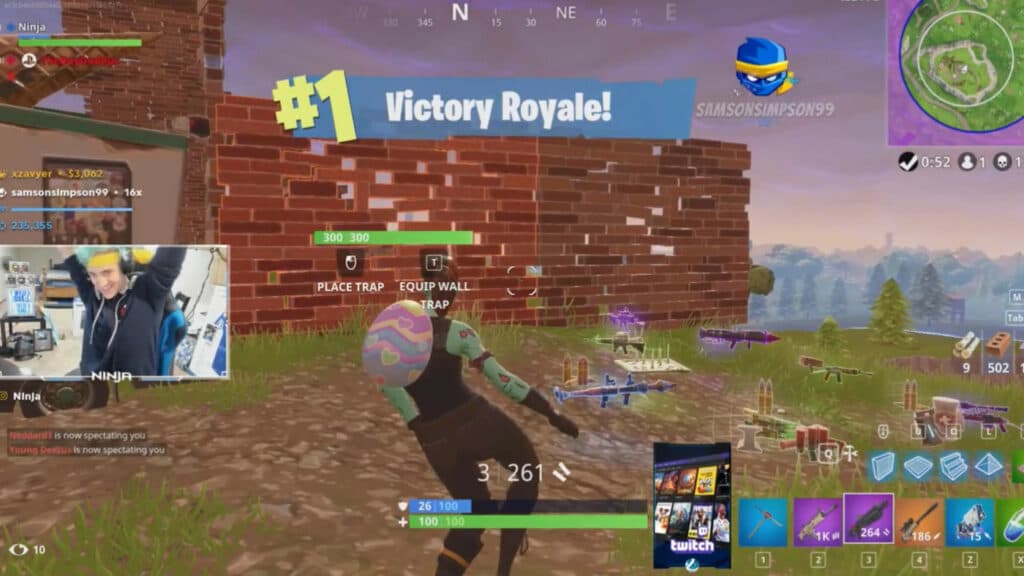 Image via The Verge.
BoomTV's The Reunion OG Fortnite Tournament Date:
November 13, 2023 (4 pm EST)
While we are not fully unaware of what this tournament will entail, it is no secret that it will more than likely be legendary. Whether or not invites have all been sent out to creators, or if they are still waiting to reach out, is unknown
Fans though, have taken to Twitter announcing their excitement for this upcoming event.
BoomTV has been a leader in innovative events within the Fortnite and esports community, so seeing them announce such a large-scale tournament is not a shocker.
This is just the beginning for OG Fortnite
Hopefully, the event is as successful as this season's start has been and we end up seeing more big tournaments hit the mainstage throughout the next month.
And... who said Forntite was a dead game?