Adventure mode, real time commentary, and gameplay footage were show at PlayStation's State of Play event
Street Fighter fans buckle up, as PlayStation's State of Play event has showcased some surprising new features for Street Fighter 6. The showcase was followed up with a flurry of posts from official Street Fighter social media and posts on the PlayStation Blog.
Among other things, we've now had confirmation of a real time commentary system, an adventure-style game mode, and the continuation of the colorful stylistic decisions from the reveal trailer.
Character-wise, we saw two new characters showcased, Jamie, and Chun-Li. Chun-Li is ofcourse a Street Fighter staple. But newcomer Jamie is something different.
(Image via Capcom)
As per a post on Playstation Blog "Jamie is a peacekeeper from Chinatown who aspires to walk in the footsteps of Yun and Yang, the Twin Dragons. An expert dancer, Jamie places justice and friendship above all else, defending his town with martial arts."
Street Fighter 6 adventure mode?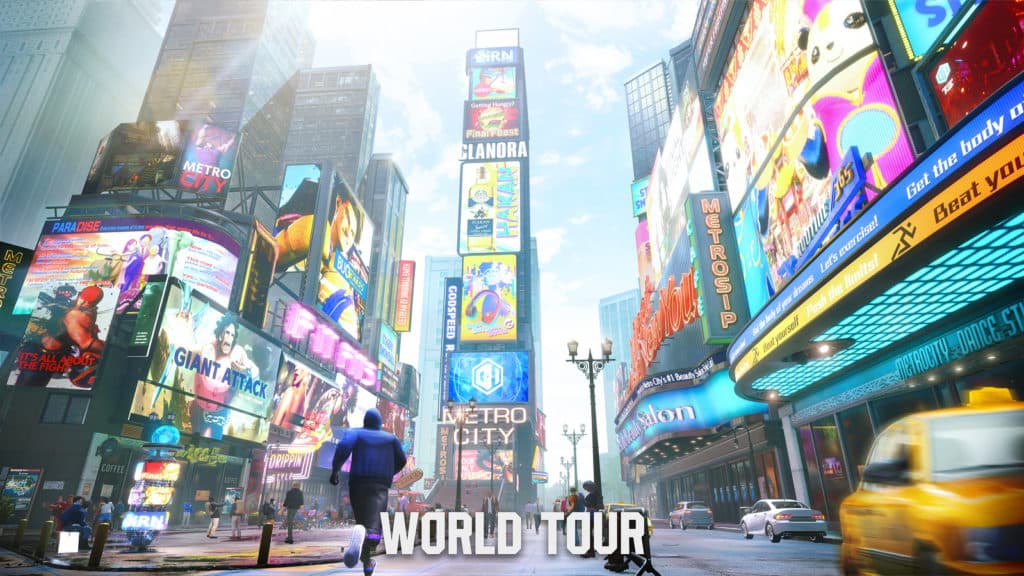 (Image via Capcom)
The State of Play trailer also featured screens from what  looked like an adventure mode-style of gameplay, that featured Luke walking around Metro City. Seemingly called World Tour, the mode is described further in the post on PlayStation Blog. It's explained as an "immersive story mode that pushes the boundaries of what a fighting game is."
Beyond this, the Battle Hub mode is also an open-world movement section, but just acts as a venue for online matches.
Real Time Commentary in Street Fighter 6
Finally, Real Time Commentary was announced for Street Fighter 6. This brand new feature gives players all the excitement of competitive matches without every having to leave their couch. The Street Fighter 6 team is working with well-known fighting game commentators to bring them to the game. They're including such names as Jeremy "Vicious" Lopez and Aru to provide a unique in-game experience.
A new trailer showcasing the feature also dropped:
Overall, this is all incredible news for Street Fighter fans. The new Street Fighter 6 features that don't seem to erase the old. Instead, they seem to add value and depth to the game, and the confirmation of new characters alongside old favorites. The game is still scheduled for 2023.