Derided for his decision to switch from Smash, Leffen dominated the EVO Guilty Gear Strive tournament on the way to his second EVO title.
Once considered the best Smash player, William "Leffen" Hjelte is now a winner in two games at EVO. Relying on his big stage experience and being used to the 'scramble to survive' nature of Smash, Leffen dominated the EVO Guilty Gear field and went fully undefeated.
A game when the momentum swings rapidly, Leffen looked comfortable in Guilty Gear Strive as he made quick work of ONi|NBNHMR. He now joins rarified air with the likes of Justin Wong and Tokido as having multiple EVO championships in multiple games.
Leffen wins EVO Guilty Gear Strive for second title
How did Leffen take the EVO Guilty Gear title? He certainly had help from Happy Chaos, one of the more punishing and pressure-focused fighters in the game. Using fullscreen hit confirms off projectiles and 3/4th life bar combos, Leffen capitalized off the smallest mistakes all weekend.
And in a game like Guilty Gear Strive where perfect rounds are common it felt like the perfect recipe for Leffen's second EVO title. In many ways, his play in Smash isn't unlike how he handles business in Guilty Gear. A fast pace and constant scramble to chase your opponent down is a common element in both games.
Likewise, Leffen found himself in situations throughout the short Grand Finals match where he made NBNHMR pay for small mistakes. Part of this is the natural advantages of Happy Chaos as a character. However, you simply cannot discount the skill of Leffen in this type of environment.
Even if you're not up on how Guilty Gear plays: Do yourself a favor and watch Strive play from today. For a man that was discredited and mocked for switching games it appears Leffen has the last laugh.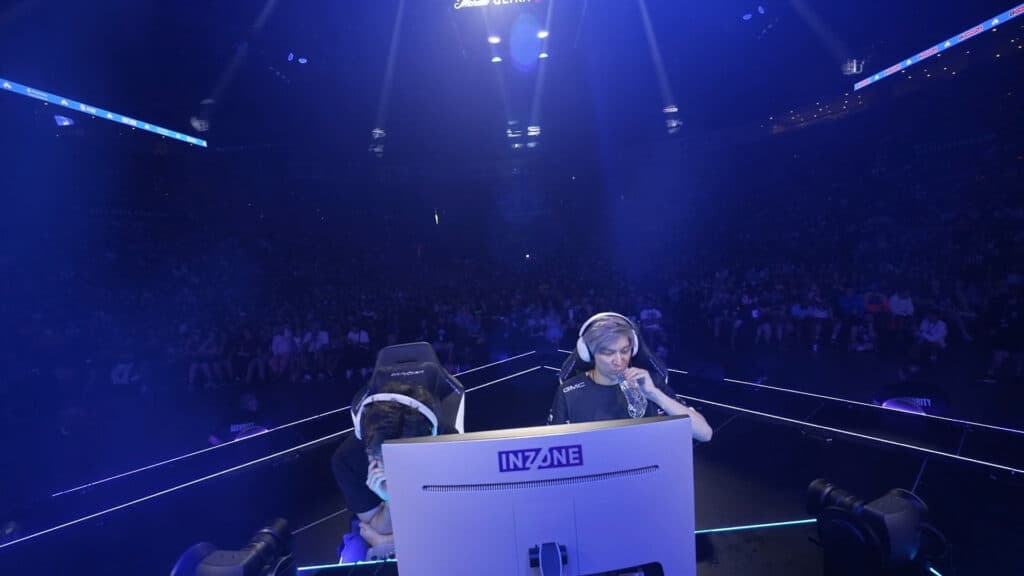 Maybe now he'll go for that third game and continue to mark himself as one of the best around.