Kazuya looks to throw Kirby in his iconic volcano.
Tekken character Kazuya Mishima is the fifth confirmed DLC fighter in Nintendo's Fighters Pass Vol. 2.
Kazuya joins Smash
The latest crossover character to join the Super Smash Bros. Ultimate universe, Kazuya from Tekken fame will bring his volcano and fighting skills sometime later this year. In a fiery announcement trailer, Kazuya announced his arrival in style and flair.
While we do not have a concrete launch date, Smash Bros. game director Masahiro Sakurai announced that more details about Kazuya will be revealed on June 28th. He will be the fifth fighter from the Fighters Pass Vol. 2 and the first from the Tekken universe.
More DLC characters when?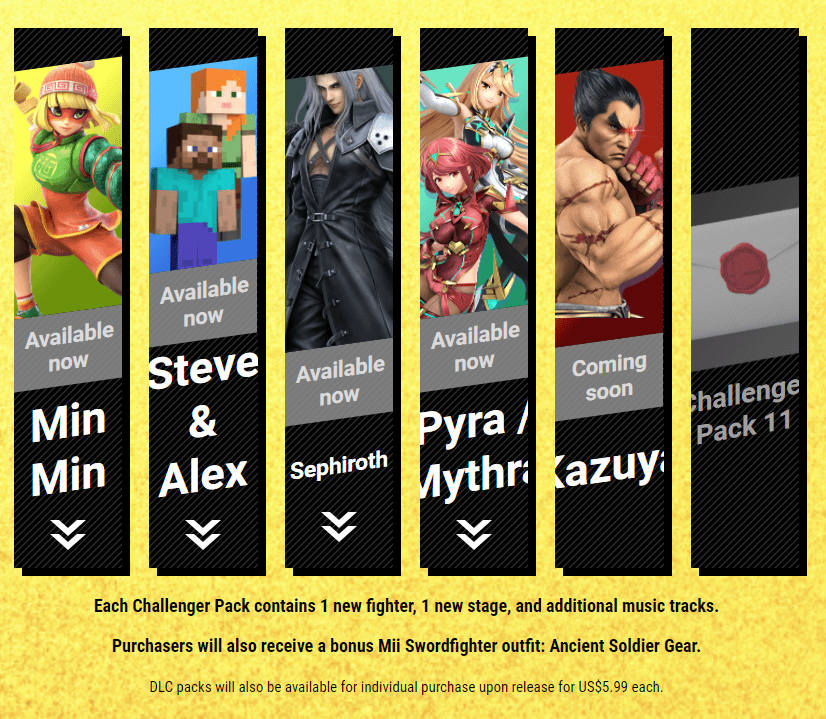 Photo Credit: Nintendo
With Kazuya being the fifth character to arrive, there is room for one more DLC fighter before the year's end. So far we have received: Min Min (ARMS), Steve and Alex (Minecraft), Sephiroth (FFVII), and Pyra and Mythra (Xenoblade Chronicles 2).
Known for his volcano, Kazuya when viral after a moment in the trailer where he held Kirby over a volcano became an instant meme classic. While he won't be available this month, we might see him make some appearances at events later this year as LANs slowly start to creep back in the United States.
We do not know anything yet about the last fighter in the Fighters Pass Vol. 2, but it is a good assumption that they will be revealed sometime this fall. Are you excited to play the newest fighter (Kazuya) in Smash? Or are you disappointed that the Master Chief rumors were only rumors?
Keep it locked to Esports.gg for all of the latest Super Smash Bros. Ultimate news and analysis.