This continues the synergy between the two brands after Garnier's foray into esports last year.
Team Vitality has secured a partnership with Garnier Fructis as its official haircare supplier across 2022-23. This partnership follows the collaboration between the two brands in 2021 for the 'V for Veuch' campaign which saw Vitality players and content creators promote Garnier products. The announcement video continues from last year's 'V for Veuch' campaign which saw an extra terrestrial land on earth and create havoc.
Described as 'a ruthless enemy willing to destroy everyone standing in its way' the monstrous being was out to steal powers from four of Vitality's members - rawks, LittleBigWhale, Fairy Peak! & Shox.
Monster Mugshots - Only on Veuch News.
In today's video, French news channels are seen reporting on the monster roaming through the streets, staring into the CCTV cameras, throwing a challenge, you might say. Pedestrians are clearly terrified of this Yeti-like creating roaming around the streets. But as the authorities look to bring peace into the neighbourhood and capture the monster, they were in for a nice surprise.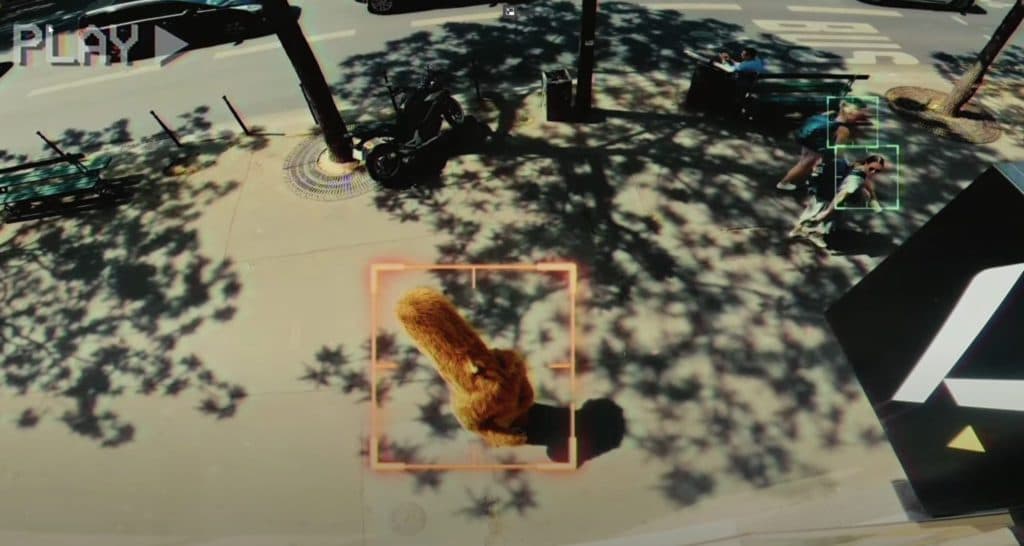 Who's watching who?
The video shows Team Vitality members play an important role in the Chewbacca-like monster's capture. As they go through the various tunnels and closed doorways, a rather amusing scene greets them. The monster is playing CS: GO, hiding on the B Bombsite on Dust 2.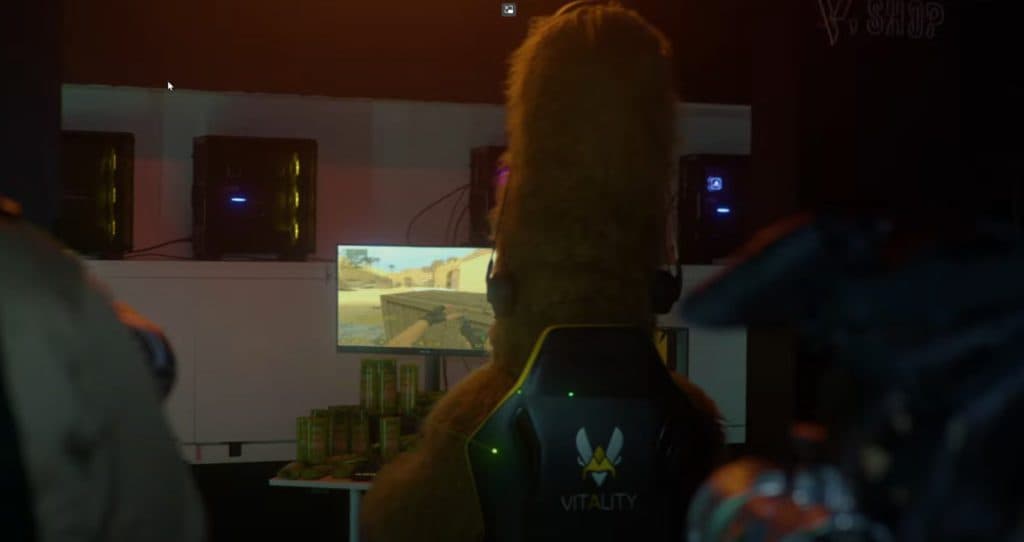 Clearly he's playing CS: GO, but is he baiting his teammates?
The video ends with the news reporter seen using a Garnier product as he thought he was off-air, caught unawares.
This partnership marks the first time Garnier Fructis has sponsored an esports team. The two brands will feature fan experiences and social media promotions to highlight the Garnier brand. Fans will be able to participate in various events alongside the Team Vitality players. 
Garnier Fructis continues esports presence after 2021 entry
As part of this new partnership, the Garnier logo will be visible across the Vitality rosters including their CS: GO, League of Legends and Valorant rosters. The players will promote the Garnier brand on their rosters as well as various digital assets. The esports org will also create new content exclusive to Garnier Fructis with different themes.
"At Team Vitality we are always looking at ways to reach new audiences so it's an honor to be recognised in the beauty and grooming space as Garnier Fructis' first esports team partnership. It's a true reflection on what we have built at Team Vitality that we are able to forge long-term partners in such an authentic and creative way."
Nicolas Maurer, CEO, of Team Vitality.
One of the biggest advantages for esports is its demographic divide which tends to skew younger. For several brands, sponsorships and partnerships in the esports space has shown consistent growth in enhancing brand awareness and reach. Garnier Fructis also hopes to target a younger audience and Vitality has a strong fan following across FPS and MOBAs.
A majority of the esports audience is between the 18-34 years age group. While the audience differs from title to title, this is often the target audience for several brands. Vitality has some of the most well-known players across its various games, giving them a wider reach than many other teams.
Team Vitality's 'V for Veuch Campaign'
The 2021 V for Veuch campaign was Garnier's first sponsorship in esports. The sci-fi themed video saw Brawks, LittleBigWhale, Fairy Peak! & Shox explore the arrival of an video-game loving monster and was well-received amongst fans.
How many reports did he get in game for being AFK?
Garnier Fructis becomes Team Vitality's sixth supplier. Some others include controller manufacturer SCUF, electronics manufacturer Samsung and French banking group Crédit Agricole.