Veteran offlaner, Zai, plans to take a break from Dota 2 and possibly go on the path of retirement.
The conclusion of The International often sees teams and players opting for changes. Some teams make drastic roster shuffles, some players choose to take a break, and some even bid farewell to the scene as they go on the path of retirement. Following elimination from TI12, Team Liquid's offlaner, Ludwig "zai" Wåhlberg, talked about taking a break and suggested that this could be his last TI run.
This might have been my last TI. I think (I'm) going to take a little break and see what's up.
Ludwig "zai" Wåhlberg
Zai contemplates retirement following Team Liquid's painful loss
It has been a long season for Team Liquid. Unfortunately, their consistent run in 2023 ends on a sour note - finishing in the top 6 at The International 2023 (TI12).
The Western European powerhouse is no stranger to painful eliminations - falling in second place at five different tournaments. But they ended up falling to their rivals, Gaimin Gladiators, who had continuously barricaded their path to victory.
Following this all-too-familiar loss, zai, hopped on the post-match interview. The Swedish veteran is one of the most successful players at TI12 - who has attended numerous tier 1 tournaments and triumphed in many championships.
He talked with host, Tsunami, and expressed his thoughts regarding Team Liquid's season.
Performance-wise, it's been pretty good. Obviously not winning anything per say, but consistently performing and doing good. Looking back, top 6 at TI is not the worst of our performances but of course, we would've liked to do more.
Zai also highlighted his biggest regret this tournament which falls during the third game against Gaimin Gladiators. "The saddest part is maybe this third game we kind of didn't perform as we would wanted. We could do much better but you know, life goes on."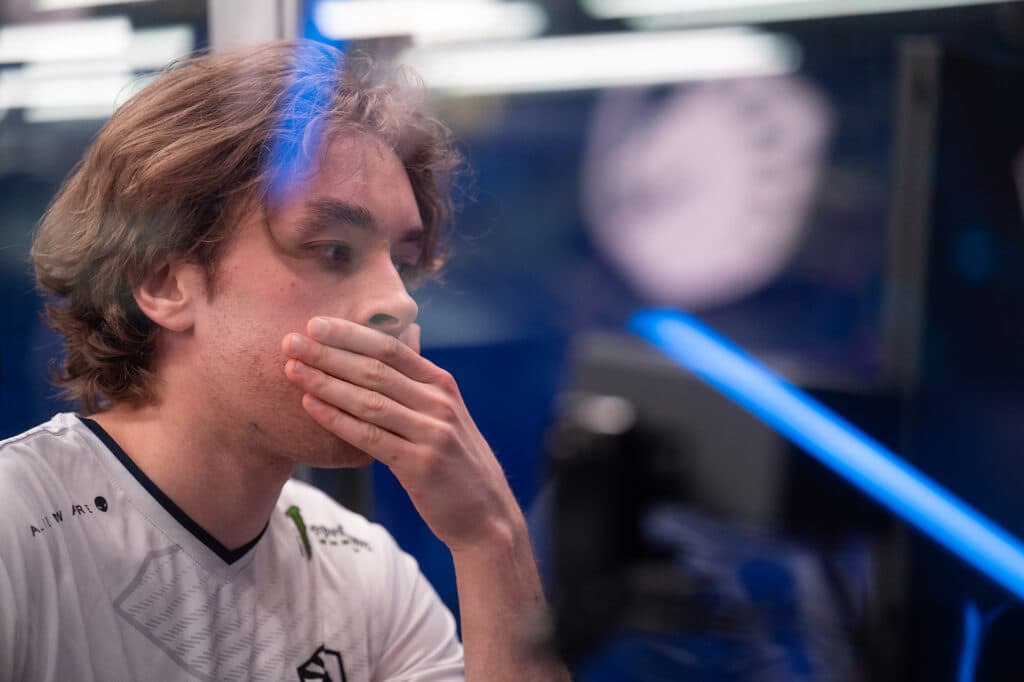 Zai at TI12.
(Image via Valve)
During the final part of the interview, zai mentioned that TI12 could be his final TI. The 26-year-old player contemplates retirement and plans to take a break.
Probably, this might have been my last TI. Remains to see a little bit, but going to take a little break and see what's up. What that means for me I'm not quite sure.
Although Zai is still in incredible form, it is understandable if the veteran player opts to take a break. He has played Dota 2 professionally since 2013, an entire decade ago. Whether zai takes a break or retires, his presence in the Dota 2 community will forever be cherished.
Parting words for zai
Team Liquid's coach, William "Blitz" Lee, took to Twitter/X to share some farewell words with the team's offlaner. He also mentioned similarly parting ways with MATUMBAMAN at TI11 last year.
"I very much am grateful to have worked with both (MATUMBAMAN) and (zai) at the end of their careers. One of my great joys in life to be a part of the journey especially at the end. I wish the best for whatever comes next for zai," Blitz posted.
TI11 champion and captain of Tundra Esports, Jingjun "Sneyking" Wu, also sent a message for zai. "Hope to see Zai come back one day!" he stated.