The players of Team Spirit and Gaimin Gladiators are the most popular picks in Tundra Esports' dream teams.
It is currently calm before the storm as we slowly approach the second phase of The International 2023 (TI12). The gruesome Playoffs begin in one more day and as fans await the action, Tundra Esports shared with us some fun content where their players assembled their Dota 2 dream rosters.
Tundra Esports currently fields their TI11 roster but with two-time TI champ, Topias "Topson" Taavitsainen standing in for Martin "Saksa" Sazdov -- who is inactive as he takes a health break. Other than that, Tundra's roster remains the same with Oliver "skiter" Lepko, Neta "33" Shapira, Leon "Nine" Kirilin, and Jingjun "Sneyking" Wu in the lineup.
All members of Tundra Esports sat down to form their dream teams in their latest YouTube video. You can watch the video below! (Note: The players cannot include themselves in the dream team.)
Tundra Esports Dota 2 dream teams
Ahead of TI12's Playoffs, Tundra Esports shared their Dota 2 dream teams. To no surprise, two teams that have heavily dominated the year - Team Spirit and Gaimin Gladiators - dominate their rosters.
Yatoro and Collapse are favorite picks among Tundra players. These two have undoubtedly proven not only their individual mechanics but also their abilities to bounce back from losing games. Aside from Team Spirit players, Gaimin Gladiators are also featured in the dream teams multiple times. Top picks are Ace and Tofu who bring not only high-level gameplay but also good chemistry in laning.
33: Nightfall, Nisha, Collapse, Tofu, Miposhka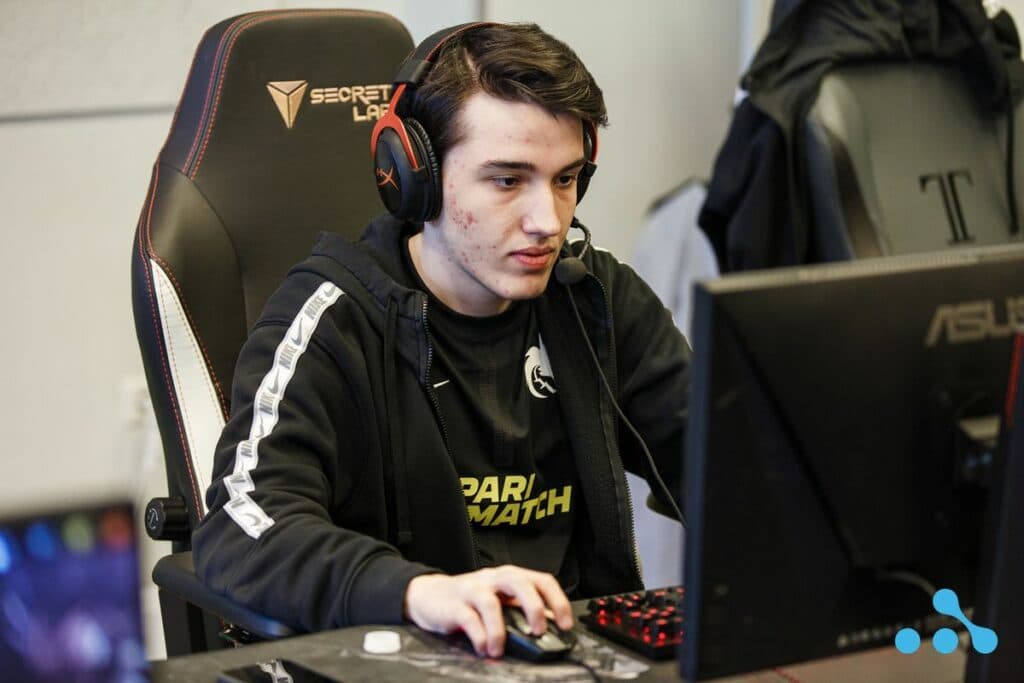 33 picks Collapse for his Dota 2 dream team.
(Image via WePlay)
For the carry position, 33 picked Nightfall, who is the current carry for BetBoom Team. It is not a surprising pick. Nightfall has been one of the best-performing carry players since his breakthrough with Virtus.pro in 2021. He picked Nisha for the midlane, the current midlaner for Team Liquid.
For the offlane, he mentioned that there are "two very obvious picks" which are either Ace from Gaimin Gladiators or Collapse from Team Spirit. "Ace for sure has been a lot more stable this year, but Collapse - when he's playing up to his level, he's just the best." 33 then completed his lineup with Tofu and Miposhka in the supporting role.
Nine: Yatoro, Nisha, Ace, Tofu, y'
Yatoro is in two of Tundra Esports' dream teams.
(Image via Valve)
Nine picked Team Spirit's Yatoro in the carry position, describing him as a "striker". He then hesitated between Nisha and SumaiL for the midlane position, but ended up opting for Nisha. For the offlane, he went for Ace and described the player: "I never see the guy struggling... he's extremely stable."
For the pos 4 position, Nine mentioned names like XinQ and Save who are two of the most respectable supports in the world. But to make his dream roster work, Nine picked Tofu who will be a good duo with Ace. For the final hard support pick, Nine named a couple of stable position five players including Miposhka and Seleri. "Seleri has his heroes which he's really good at, but I'm going to go with y', I feel like the guy has been performing well during the last years."
Skiter: Yatoro, Quinn, Ace, Save, Puppey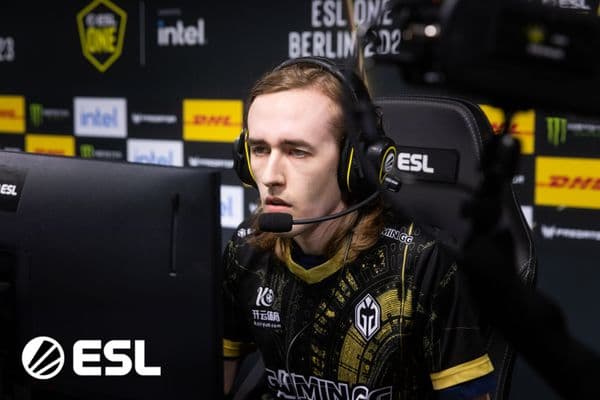 Skiter picks Quinn in the midlane for his Dota 2 dream team.
(Image via ESL)
Once again, young player Yatoro is chosen, "the guy is above everyone else." He then opted for Gaimin Gladiator's midlaner, Quinn, which received some raised eyebrows from the team. (Yatoro and Quinn in one team? - the team questioned) but skiter had other members to balance the fiery core lineup. He picked Ace for the offlane "to have someone more mature who can handle them."
Skiter then opted for Save and an unsurprising Puppey pick. "To tie it all up, I'm bringing Puppey. Kind of bring in the experience and leadership."
Topson: Ana, Larl, Collapse, fy, Fly
Topson picks ana for his Dota 2 dream team.
(Image via PGL)
"He's active, he's playing pubs a lot," Topson first justified his carry pick which goes to his two-time TI winning buddy, ana. Topson then goes for Larl in the mid position, praising his improvement the past year. He paired the two cores with another Spirit player, Collapse - "he's a beast".
He then picked fy for the pos 4 role as he is a renowned veteran. Fy has indeed performed incredibly well - even in losing games - throughout his TI history. And finally, Topson surprisingly picked Fly who is currently captaining Shopify Rebellion. "Fly and ana back together, it's about time." He rounded up his dream roster.
Sneyking: Ame, Somnus, Chalice, fy, xNova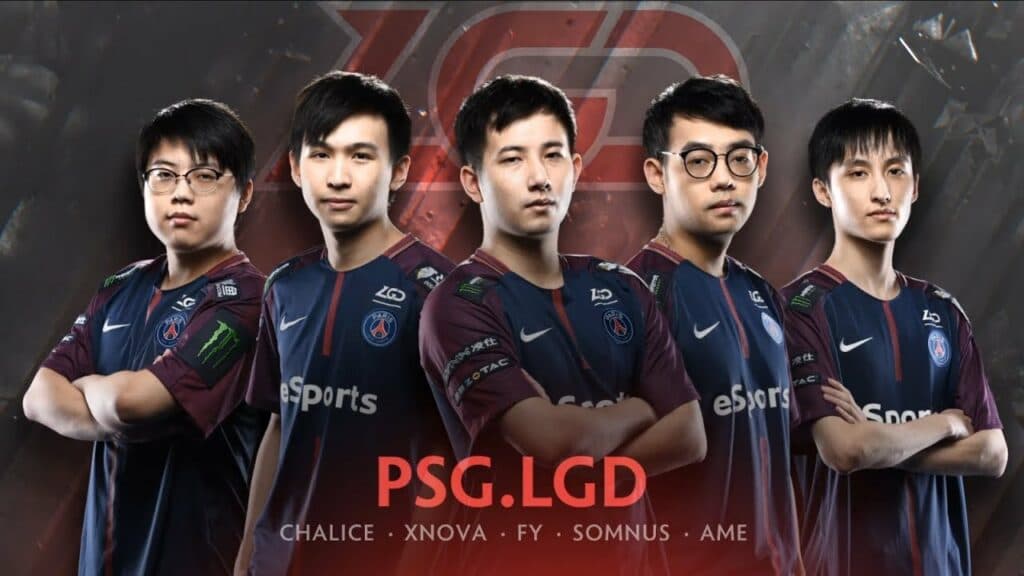 Sneyking selects PSG.LGD's TI8 roster as his Dota 2 dream team.
(Image via Valve)
Sneyking's dream team is pretty straightforward, forming a pre-existing lineup. His dream team is none other than the former PSG.LGD which dominated the 2018 to 2019 era. This lineup is incredibly stacked and delivered insane TI runs, finishing second place in 2018 and third place in 2019.
Tundra Esports heads to TI12 Playoffs
The International, which rocks a new format compared to previous TIs, will continue with the Playoffs this weekend. Tundra Esports, who are the current defending champions, will play in the Lower Bracket following a shocking loss against underdogs, nouns.
Catch Tundra Esports playing at TI12 as they fight for their lives in the Lower Bracket. The stacked team will play against Entity on October 22. For more TI12 coverage, stay tuned to esports.gg!