Ahead of the group stage at the International, Valve have announced the Secret Shop website opening up to take orders!
the International is almost here. With the Last chance Qualifiers now finished, we get closer and closer to the main event. And what can unite Dota fans more than sweet, sweet custom merchandise. You heard it here, the Dota 2 TI11 Secret Shop is back!
Pictures of some apparel from the Secret Shop website
The T11 Secret Shop is Open
Valve just announced the Secret shop opening on their website. Interestingly enough however, they have not posted anything about it on their social media page. Included with this announcement was the enws that people not attending the event would have online avenues to purchase merch.
The three TI11 Secret Shops:
This was advertised as a way to reach people who may not previously have been able to order before.
Picture of the official TI apparel from the Secret Shop website
People who have purchased their tickets will be able to order from this link. As with previous years, people will be able to order online and then put up their items from Singapore once they head there.
Fresh Dota Merch
As for what's listed on the TI11 Secret Shop website, the original merch announcements from before are all here, including the official TI gear. But with this announcement comes unique and new stuff. One of these things is a Hoodwink sleep gear set. This set comes with a onesie that you can wear to help keep warm and get cozy! There is also a sleep mask for helping you block out light when you're having trouble sleeping. It even comes with a little hat for you pets! the bundle itself costs almost $116 in USD so save up some of your money if interested.
Image of the Hoodwink Sleepwear set from the Secret Shop Website
The TI11 Secret Shop also has a section for all new collectibles. This includes new commerative pins that feature Meepo, Treant Protector, Vengeful Spirit, and more. Also featured are new collectible plushies and plush pins. Also unique is the Snapfire T11 Commerative Cookies Badge, with a bunch of different Dota heroes included. Prices range from around $14 to $32.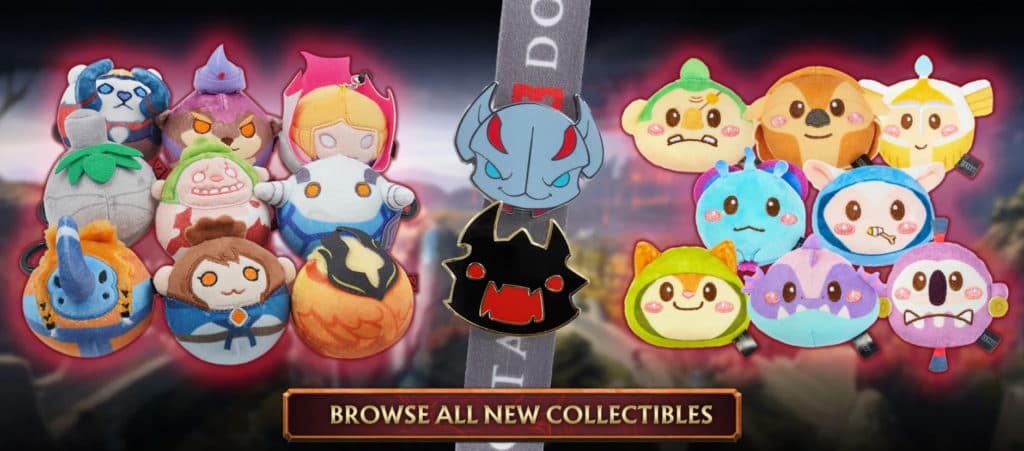 image of some of the collectibles from the Secret Shop website
Knick Knacks and a New Gaming Chair
There are also some miscellaneous items that are included in the TI11 Secret Shop. There's an umbrella, some carpets and a new commemorative mousepad. Also included is a Steel Series Dota headset featuring artwork from Eric "chroneco" Christiandi on the earpieces. Especially cool are the three styles for Dota keycaps, featuring Axe, Anti-Mage, and Juggernaut.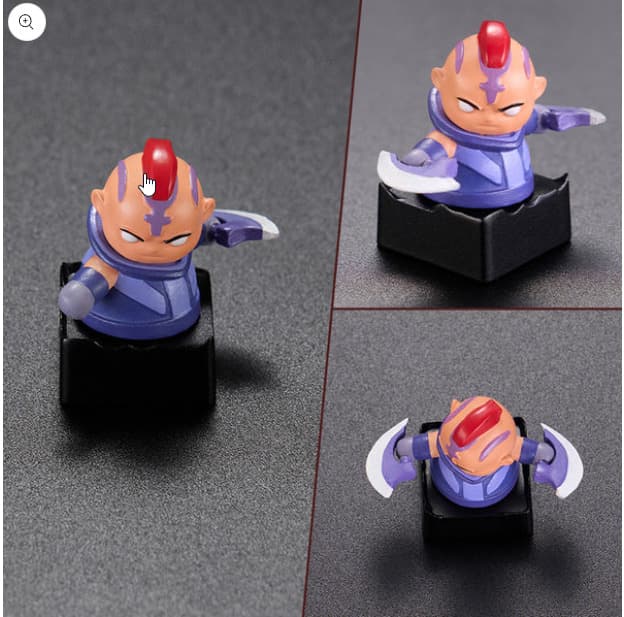 Screenshots of the Anti Mage key caps from the Secret Shop website
Finally, Valve have announced another coloration with Secret Labs for a new gaming chair. This is similar to what they've done last year, except the chair will reflect the theme of this year's TI! The chairs will be revealed before the TI group stage on October 14th and there will be on Secret Labs' website as well.
For more Dota news, and coverage of the International, stick with us here at esports.gg!