TI10 True Sight is finally out and what does that mean? More MEMES!
After almost a year of wait, Valve finally premieres the highly-awaited TI10 True Sight. Hundreds of thousands sat patiently through the countdown, hoping to relive the TI feels once again and witness the sentimental Team Spirit vs PSG.LGD matchup. The 2-hour-long documentary arrives and we have compiled the best memes and moments for you, so buckle up!
If you are new here, the TI10 True Sight is a part of a Dota 2 documentary series that captures the behind-the-scenes of a major Dota 2 tournament's grand final. It brings a deeper insight into how the two final teams maneuver their way through the high-pressure culmination. Fans not only see their discussions during drafting and in-game but also their true reactions during the peak of competition.
And of course, True Sight is also the largest place to farm Dota 2 memes. From N0tail's gigantic stack of papers to W33's newly formed fear of MK mid, True Sight has been THE biggest form of entertainment for Dota 2. And with TI10 True Sight finally here, MORE memes enter the pool.
But before diving into the list, watch the full TI10 True Sight here!
1. Go wash your face
Only moments after the premiere, the community was already spamming 'go wash your face' to no end. It was a quote by xiao8 who was not pleased by the fact that XinQ has been yawning throughout the first game. It certainly sparked some tension between the team when both of them had a period of disagreement. Xiao8 wants XinQ to freshen up but the pos 4 player felt like he was blamed and refused to do so.
"XinQ go wash your face."
"I want you to go wash your face. Can you go wash your face before we begin discussing."
"I don't think there were any issues with the way I played. Why must I wash my face I don't feel sleepy."
2. Silent is not really silent
Team Spirit's coach Silent is a well-known CIS player who peaked in 2015. His presence as a coach for Spirit certainly helped the young lineup achieve their own Cinderella run at TI10. He has a low-key demeanor but only after True Sight did the community know how Silent speaks the loudest in the room.
His speech after the Game 1 draft gave goosebumps to everyone and it was the war cry that pushed Spirit to dominate the early Grand Final. Just like Ceb's passionate speeches in previous True Sights, the Silent speech is now eternally embedded in the minds of Dota 2 players.
3. Give Collapse unlimited Linkens
We have never quite seen anyone demand so many Linken's Spheres to win a game. In the third game of the Grand Final, PSG.LGD shut down the unstoppable Collapse Magnus with a powerful XinQ Rubick. Spirit couldn't find an early advantage and relied on Magnus' ability to Skewer opponents back to the fountain, but it was no easy task.
Collapse asked for the farm to buy a crucial Linken's Sphere, but it was easily countered. He then asked for his teammates to build more Linken's Spheres but it was too late.
4. Spirit's best strategy is luck
One comical moment from TI10 True Sight was during one of Silent's draft speeches. He wanted to remind his team that their strongest weapon is luck, as it usually goes for underdogs against the odds. But Miposhka was a tad more literal about strategies.
5. You have also become the god of fireworks
One of the best memes from TI10 True Sight is a reference from a previous True Sight. The scene from when PSG.LGD lost the grand final and fy sat in the booth with booming fireworks behind him is one of the most popular Dota 2 memes.
In TI10 True Sight, history repeats itself and PSG.LGD walked in the midst of the booming fireworks. Faith_bian said to his teammate, "You have also become the god of fireworks." in reference of fy.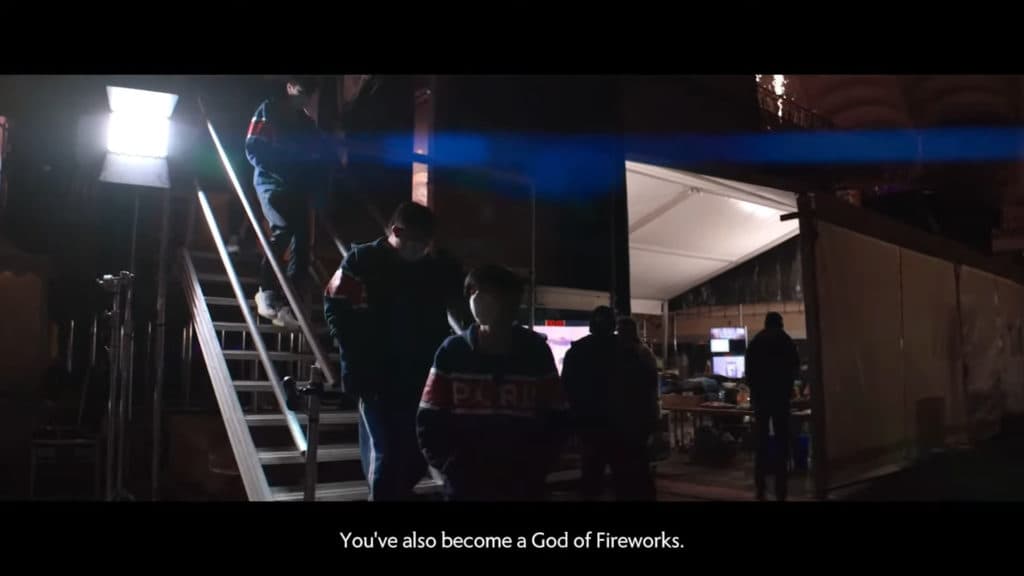 6. The Aegis Snatch
This is not entirely a new meme as fans have seen the Aegis snatch live on stream during TI10. But seeing a high-quality version of it? That's gold.
Miposhka continuously talked about his dream of walking up to the Aegis of Champions and lifting it when he wins TI. He talked about it in Team Spirit's YouTube vlogs and even in True Sight itself. But he wouldn't have imagined that he will experience a real-life Aegis snatch by his own carry player.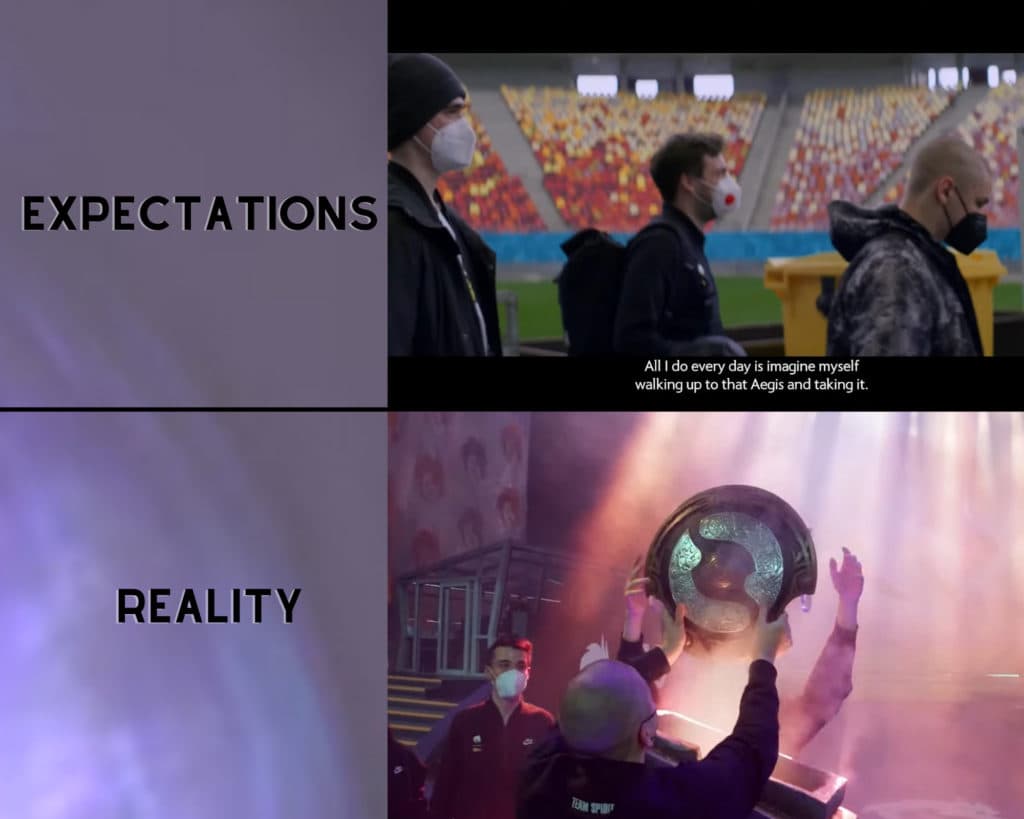 7. What else to do now?
In the final scene of TI10 True Sight, Miposhka felt the TI winner syndrome. Once you have achieved your goal, it can feel like there's nowhere else to go. Some players retire and some lose motivation. But Mira reminded him that he can always aim for a 2nd title.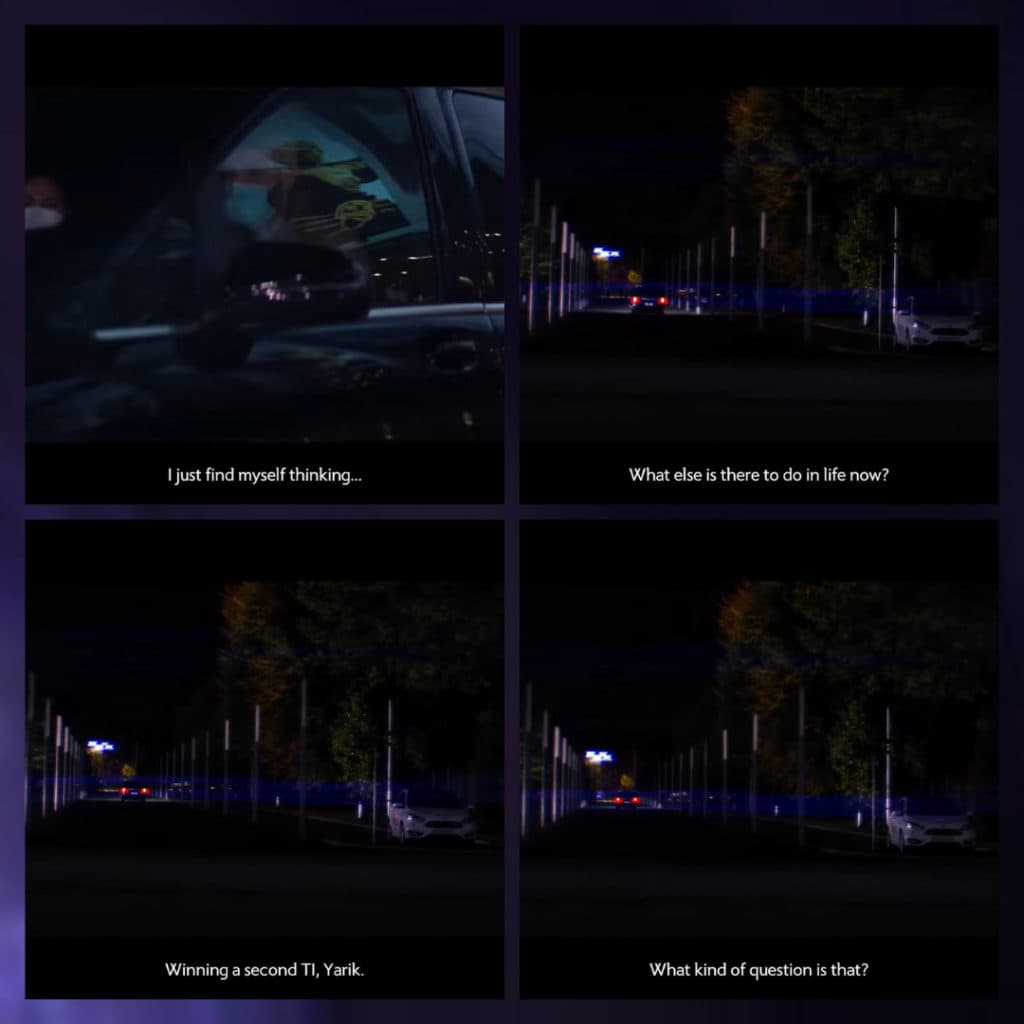 ---
There were more moments, especially those from the amazing SFMs that are constantly memed about. From the despicable Tinker destroying his opponents to a scary Undying devouring Spectre's head - people can't stop talking about them. Even with a crowdless TI10, the True Sight remains worthy and we can't wait to see what's next for TI11!