Team Liquid just can't seem to beat Gaimin Gladiators.
Team Liquid has just been eliminated from The International 2023 (TI12) at the hands of their nemesis, Gaimin Gladiators. The team of renowned veterans bow out of the grand tournament in the top 6, missing the Aegis of Champions despite a consistent year.
Team Liquid finished in top 6 at TI12.
(Screenshot from Liquipedia)
Team Liquid TI12 Dota 2 roster:
Michael "miCKe" Vu
Michał "Nisha" Jankowski
Ludwig "zai" Wåhlberg
Samuel "Boxi" Svahn
Aydin "iNSaNiA" Sarkohi
We all know TI is a tournament where predictions go out the window. But not many would expect two tournament favorites who have dominated the entire 2023 season, to brawl in an elimination match in the TI12 Lower Bracket.
Team Liquid was sent down to the Lower Bracket by Team Spirit. Meanwhile, Gaimin Gladiators started in the Lower Bracket following a shaky Group Stage start.
The series started out strong for Liquid with a comeback victory. But GG proved that they had a better overall performance, reverse-sweeping the series 2-1.
MATUMBAMAN: "Team Liquid kind of sabotaged themselves"
During the Team Liquid vs Gaimin Gladiators series, a familiar face joined the panel. Retired TI winner, Lasse "MATUMBAMAN" Urpalainen, who last played for Team Liquid, was there during the crucial series and analyzed the games of his former teammates.
MATUMBAMAN, known for his frank comments, gave a ton of entertaining insight on panel. Following the loss against Gaimin Gladiators, the Finnish veteran commented: "I don't want to say that (Team Liquid) kind of sabotaged themselves..but they kind of did. That was sh*t. Really."
"It's very sad to be a Liquid fan today. I, like every Liquid fan, needs a beer right now. Liquid is out, so is Matu gonna be out. F*ck this sh*t." MATUMBAMAN dropped his final lines before leaving the TI12 panel.
A tough curse to break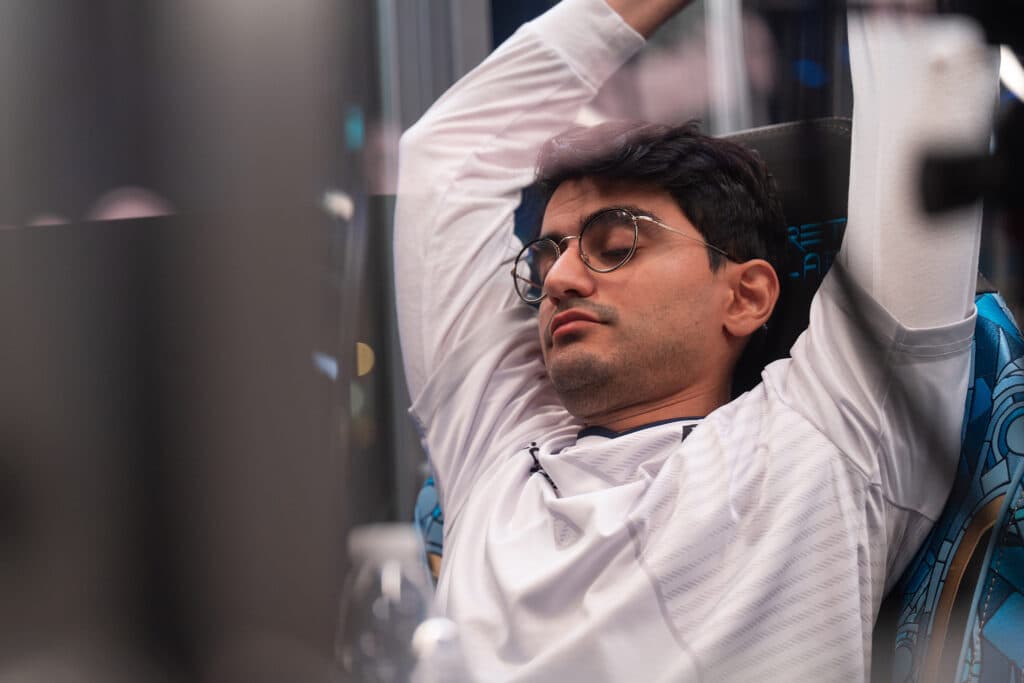 Team Liquid arrived in Seattle as one of the favorites of TI12. Despite not winning any LAN tournaments this year, they have consistently placed second. Yes, behind Gaimin Gladiators each time.
Liquid just can't seem to beat their Western European counterpart as they end the season with another painful defeat against GG. This defeat marks the fifth time this year that Liquid was eliminated at the hands of Gaimin Gladiators.
Team Liquid's performance in the 2023 season sees five elimination defeat against Gaimin Gladiators.
(Screenshot from Liquipedia)
Gaimin Gladiators will continue their road to lift the Aegis of Champions in the Lower Bracket. Their next opponent will be China's Azure Ray, who had just eliminated BetBoom Team from the championship.