In the OG vs Team Liquid series, we saw a first ever Riki pick in Tour 3 DPC. Liquid proved why the hero is out of meta.
OG is already guaranteed a slot at the Arlington Major, but they were still fighting to become WEU DPC's top seed. And today's matchup against Team Liquid would decide OG's fate. But in a series as important as this one, OG decided to go for the most unpopular hero pick.. and that didn't turn out so well. As for Team Liquid, they needed to beat OG in order to secure their spot at the Major and they convincingly did so.
Before the match began, iNSaNiA conveyed a simple message to one of OG's members.
iNSaNiA sends his regards, "Tommy I'm coming for you"
I really want to beat Tommy. I think Tommy recently gotten a little bit cocky in pubs and it's time to put him back in his place. So yeah, Tommy I'm coming for you."
Aydin "iNSaNiA" Sarkohi
Long-time friend and former teammate iNSaNiA does not mince any words and is gunning for Tommy "Taiga" Le's head. Well spoilers alert, iNSaNiA ended up putting Taiga 'back in his place'.
Game one recap: No chance for a magical reverse sweep
OG is well known for their miracle comeback stories, but it was not possible for them this time. After the laning phase, OG lost seven lives altogether from just safe lane alone - five from the Misha Winter Wyvern and two from the Yuragi Phantom Lancer.
With extremely mobile heroes like Clockwerk, Tiny and Monkey King, Liquid was able to move on OG at every turn and easily pick them off.
With no solution to Liquid's dominance, OG tapped out of the game in only 21 minutes.
This was OG's second quickest loss. They previously lost to Tundra within 17 minutes. Both games, they went against a Clockwerk--one by Nine as a midlaner and the other by Boxi as a support.
Game two recap: OG drafted a surprising carry Riki
In Tour 3 DPC so far, Riki wasn't picked or banned even a single time. If the hero is not invisible enough, no teams acknowledged the hero, not until OG picked it in the 2nd game vs Liquid. The hero fell in Yuragi's hands and it turned out to be a huge disaster for him. During the very late game, his net worth hovered around the supports and he was hardly impactful.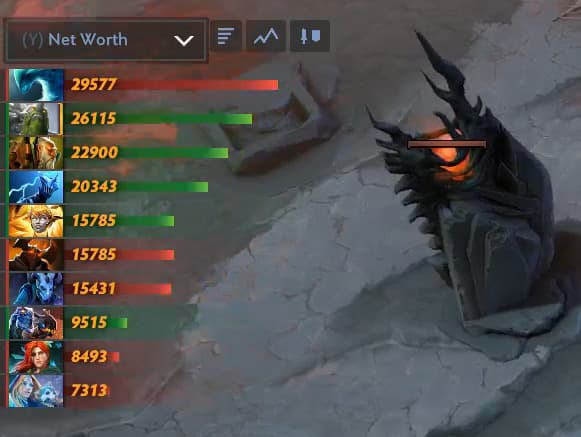 Don't worry Yuragi, you can definitely blame the hero's out-of-meta form.
With Riki in the constant struggle, it was the bzm Morphling that kept OG afloat. After narrowly winning an epic team fight, OG was able to somehow level the playing field.
However, it did not take long for Liquid to press their advantage and once again OG find themselves with their backs against the wall. Liquid was able to destroy all of OG's barracks at the 39-minute mark.
Despite having no barracks and being down 25k gold, OG did not let up and managed to slip in another fighting opportunity, killing four from Liquid and even securing Roshan. Bzm picked up a Divine Rapier soon after.
Even with the Aegis and Rapier, OG could not muster enough damage to bring down more lives. They lost their final team fight with just the Morphling surviving and holding on to the Rapier.
Coach JerAx spoke about Liquid winning against his former team
Former OG support player JerAx was invited to speak for the post-game interview. He finally admitted that he is in fact one of Team Liquid's coaches in addition to William "Blitz" Lee and Mathis "Jabbz" Friesel.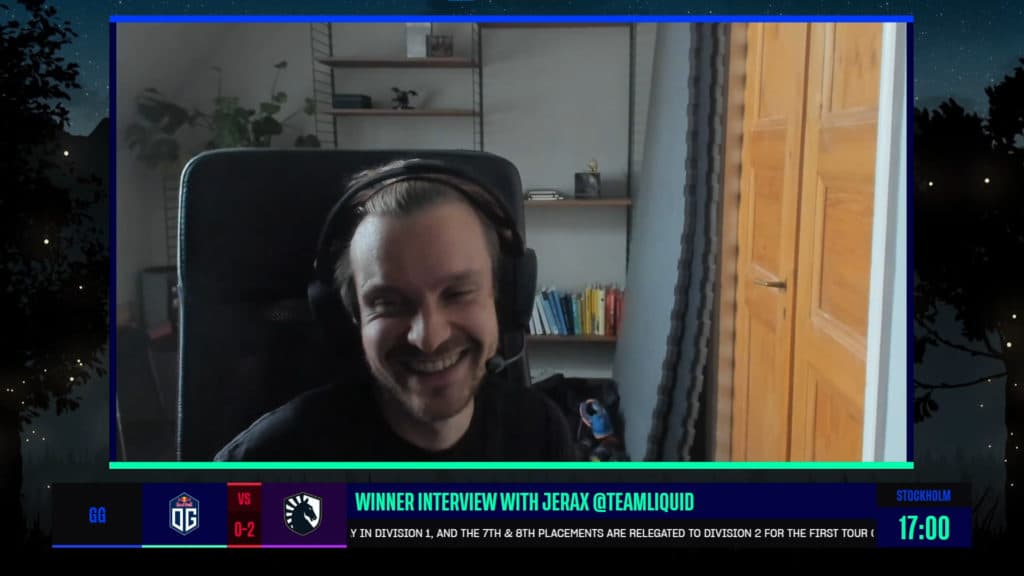 We will still bring our best. We are very hungry. Of course it means a lot for us to beat OG. We are looking at going to the Major. Looking for some fun matches and hopefully some exciting picks. I think we have more to show than we have really showed here.
JerAx
JerAx then shared his thoughts on the upcoming rematch against his former team. He believed that Liquid had the edge for today's series in terms of draft and preparation. He is looking forward to facing OG once again stating that Team Liquid still has much to show.
Team Liquid secures a slot at the Arlington Major, soon to face OG in a 2nd place tiebreaker
With this win, Team Liquid is guaranteed to go to the Arlington Major. However, they will face off against OG one last time in order to secure second place before the season closes.
There will also be two other crucial tiebreaker matches. Team Secret will face Entity to secure the last spot for the Major whereas Gaimin Gladiators will face Goonsquad to remain in Division II.