Mikoto of Talon Esports revealed his thoughts on the elephant of TI11 SEA Qualifier, T1, who just acquired TI-winning duo, ana and Topson. Read his full interview with Esports.gg here.
Talon Esports had a drastic rise to become one of the strongest Dota 2 teams in Southeast Asia. Comprised by star players such as Nuengnara "23savage" Teeramahanon and Damien "kpii" Chok, it was not a surprise that they made it on top. The team also fields striking local players such as Rafli "Mikoto" Rahman, Worawit "Q" Mekchai, and Brizio "Hyde" Budiana .
With only 300 DPC points, the team could not secure a Direct Invite to TI11. This leaves them one final path to the championship. Talon is going to compete in the TI11 SEA Qualifier as one of the favorites. However, a couple of strong forces and dark horses pose a threat to the coveted slot. The return of TI winners, Topias "Topson" Taavitsainen and Anathan "ana" Pham who are now playing for T1 also intensifies the SEA Qualifier.
During the recent ESL One Malaysia event, we spoke to Mikoto and asked him about the new patch as well as his thoughts on the Topson-ana duo competing in the TI11 SEA Qualifier.
Back-to-back tournaments for valuable experiences
The squad on Talon Esports had been collecting LAN experiences like Thanos collected his stones. They initially performed remarkably well in the Tour 3 Regional Leagues, placing 2nd behind BOOM Esports. This had secured them a ticket to the organization's first-ever Dota 2 Major, the PGL Arlington Major. The team had some great games but they eventually exit the Major early.
Under a tight schedule, Talon continued to the Gamers Galaxy HatYai Invitational and then the ESL One Malaysia. Mikoto stated that they were undoubtedly tired from excessive traveling but it's all worth the LAN experience acquired.
"We are currently pretty tired. We traveled from Texas, USA to Thailand and then Malaysia, but it's still a good experience. LAN experiences are just so valuable to us, especially now after the new patch. "
The team also didn't have any time to practice as a result of the compact schedule. This might have led to their weak performance at ESL One Malaysia. Fortunately, they will have a little more time to rest and train before the TI11 qualifier.
Thoughts on new patch
Patch 7.32 dropped right smack in the middle of ESL One Malaysia, shoving teams to speedrun a massive patch and toss out their rawest strats. The biggest change of Patch 7.32, as conveyed by most, is the midlane small camp.
As a midlaner, Mikoto's biggest concern is over the mid camp change and how it has turned harder overnight, "It's hard to say right now as the patch is still very new. The lane kind of became harder for the midlaner, especially after the small camp at midlane was removed. The mid matchup is pretty important now, you can't suffer losing the lane."
One of the most surprising changes he noticed so far was the Beastmaster Aghanim's Scepter change. Patch 7.32 brought a Scepter rework to Beastmaster and it now enables him better in teamfights with a powerful AoE damage and heal.
"I was surprised with the new Beastmaster Aghs. I think it's pretty overpowered, but I haven't seen people use it. People need to fight under it or find a good way to enable it," said Mikoto.
"I'm confident against T1. Ana and Topson need time to adjust to T1's playstyle." – Mikoto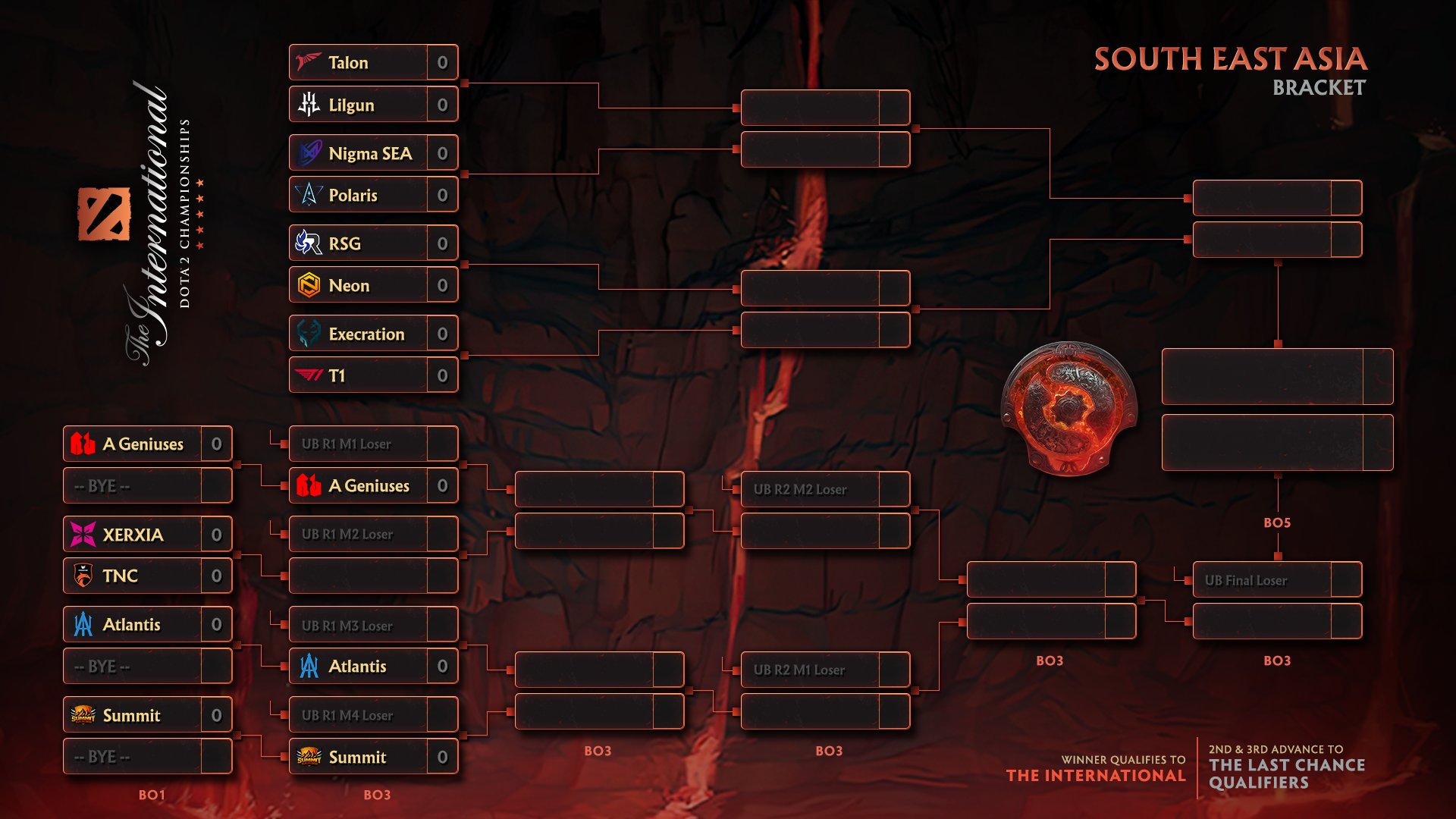 TI11 SEA qualifier begins soon and the elephant in the room is the return of the TI-winning duo, ana and Topson. Both the legendary players made their debut in SEA as they step onto the regional qualifiers to play for T1. Mikoto, who speaks highly of both the players, is excited to play against T1.
"I have never met them in official matches but we always meet in pubs because they are always queueing in SEA. But it will be interesting to meet them in official games because they are heavily experienced players. Their playstyle is also a little different. I'm excited to match against them," Mikoto stated.
He also believes Talon has an 80% chance of winning against T1, highlighting T1's chemistry to be their main problem.
Esports.gg: On a scale from 1 to 10, how confident are you in facing T1?
Mikoto: I'm pretty confident, I would say around 8.
T1's lineup is certainly a bizarre mix and apart from adjusting to a new roster, Mikoto stated that T1 will have a hard time finding chemistry due to the difference in the region.
"They have the potential to be really good. But there will be some weaknesses because Ana and Topson need time to adjust to the rest of T1's playstyle. Their main problem will be team chemistry because EU and SEA playstyle is pretty different," said Mikoto.
Topson Reveals How He and Ana Joined T1
T1 just dropped a bombshell with Topson and ana joining the team. In the recent OG Monkey Business Podcast, Topson revealed how ana convinced him to join the SEA team.
The show begins
To prepare for TI11 qualifiers, Mikoto will be playing tons of Dota 2 and grinding to be the best he can be. He left a final message to the fans, in which he promises that Talon will return in a stronger form. "I'm thankful for my fans, and I am really sorry we didn't have a good performance. But, we'll come back stronger."
The highly-anticipated TI11 SEA qualifier begins today (13 September 2022). Will Talon surf the new patch smoothly and book the coveted slot in Singapore? Will T1 prove him wrong and show impressive chemistry? The answers are on the horizon.
---