Taiga has revealed a battle with gambling addiction caused his absence from professional Dota 2 for much of the past year.
Tommy "Taiga" Le has opened up about his absence from professional Dota in a heart-wrenching post on the evening of The International 2023 finals (Oct. 29). In the three-page explanation, posted to Twitter/X, Taiga explains that a gambling addiction had pushed him further away from his friends and esports.
In the post, Taiga described first losing his passion for esports and Dota before beginning gambling. He explains how he had lost everything he "worked so hard for, all the hours and years that I spent on grinding, went to waste just like that in a span of a couple months."
These losses pushed him to repeatedly chase the next win, only thinking about the losses but chasing "the dopamine I'd get from winning." Taiga reportedly got involved in "the wrong circle of people" while trying to dig himself out of the pit he had created, relying on them rather than friends and family.
Taiga reveals gambling addiction and path to recovery
(Image via Valve)
Taiga's heart-breaking explanation goes on to reveal he'd pushed away his own family and real friends because of his gambling addiction. He felt "the guilt from the endless possibilities I could have done with the amount I have lost and used them for better deeds as in veganism, charity, environment, as I used to do."
Taiga also confirmed he'd lost "more than what I earned from my career, and this was after I became teamless." Finally, though, Taiga explained he worked up the courage to reveal things to his friends and family. He entered therapy and got himself clean. "There are still lots of regrets and relationships that I still need time to mend due to my addiction and changes when I was utterly broken."
Taiga's plans for the future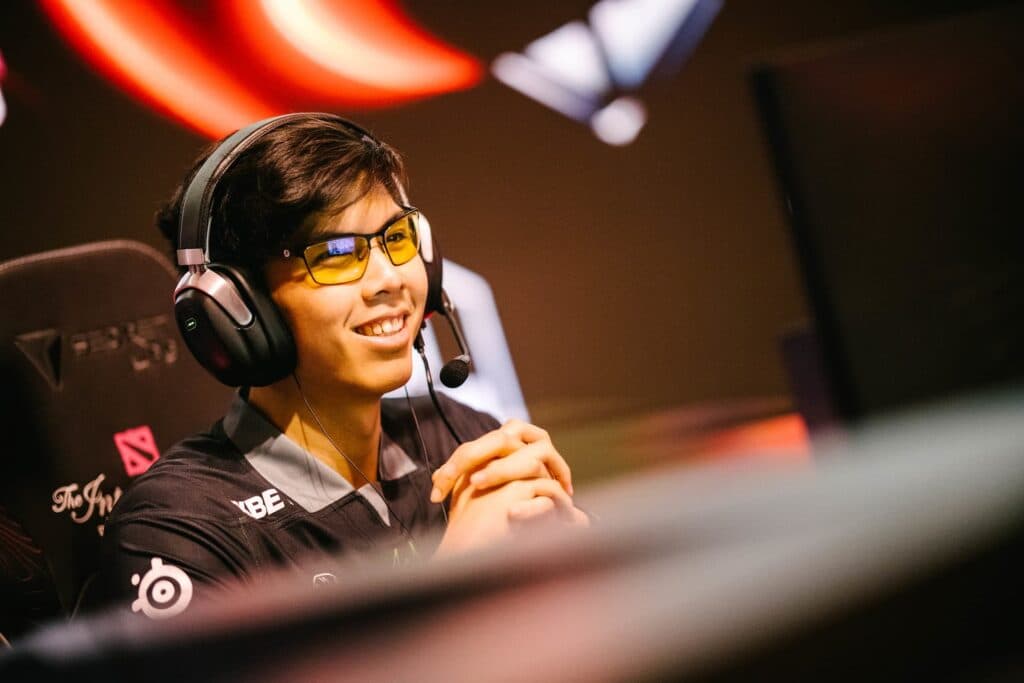 (Image via Valve)
However, Taiga also revealed his plans for a new lease on life and his ongoing recovery from gambling addiction: "Going through these phases of life made me treasure dota, esport, and the people I had around me a lot more, and how much I really appreciate and miss them."
He also explained his plans to spend more time playing Dota and streaming while rejoining a new team in another region. This implies Taiga won't be returning to OG but instead heading to a different region to continue his career.
According to QuitGamble.com, gambling addiction affects up to 6.2% of people in the United States. Globally, this varies, with the UK Gambling Commission reporting just 0.2% of people as "problem gamblers" - its category for those in the highest risk - and "moderate" and "low risk" gamblers as 0.9% and 1.4%, respectively.
Gambling participation around the world has grown, with some figures putting it at 47% percent of people taking part in some type of gambling participation. In-person gambling participation, which Taiga described as "the worst one," has risen by over 3% in the UK alone.
Gambling sponsors are now prolific in esports, especially Dota 2. LGD, T1, Evil Geniuses, Team Spirit, Tundra Gaming, Virtus.pro, Alliance, OG, Fnatic, beastcoast, and Team Secret have all received sponsorship from gambling companies in the past three years. A study published by the University of Glasgow found that half of the top teams in Dota 2 and CS:GO had gambling sponsorships. 
---