SumaiL reveals how he communicates with Team Aster at the Berlin Major
SumaiL highlights the essential keywords he uses to communicate with Team Aster.
A stand-in situation is common during international events. But Sumail "SumaiL" Hassan's temporary service for Team Aster is quite a bizarre look - mainly due to the difference in region and language between both parties. SumaiL has never played for a Chinese organization before and Team Aster has never picked up a non-Chinese-speaking player.
In case you are wondering what happened, Team Aster recently parted ways with their midlaner,  Zhai "Xwy" Jingkai, and needed a player to stand in during the Berlin Major. Interestingly, SumaiL answered the call for help. He is now competing together with Team Aster at the second Dota 2 Major of 2023, the Berlin Major.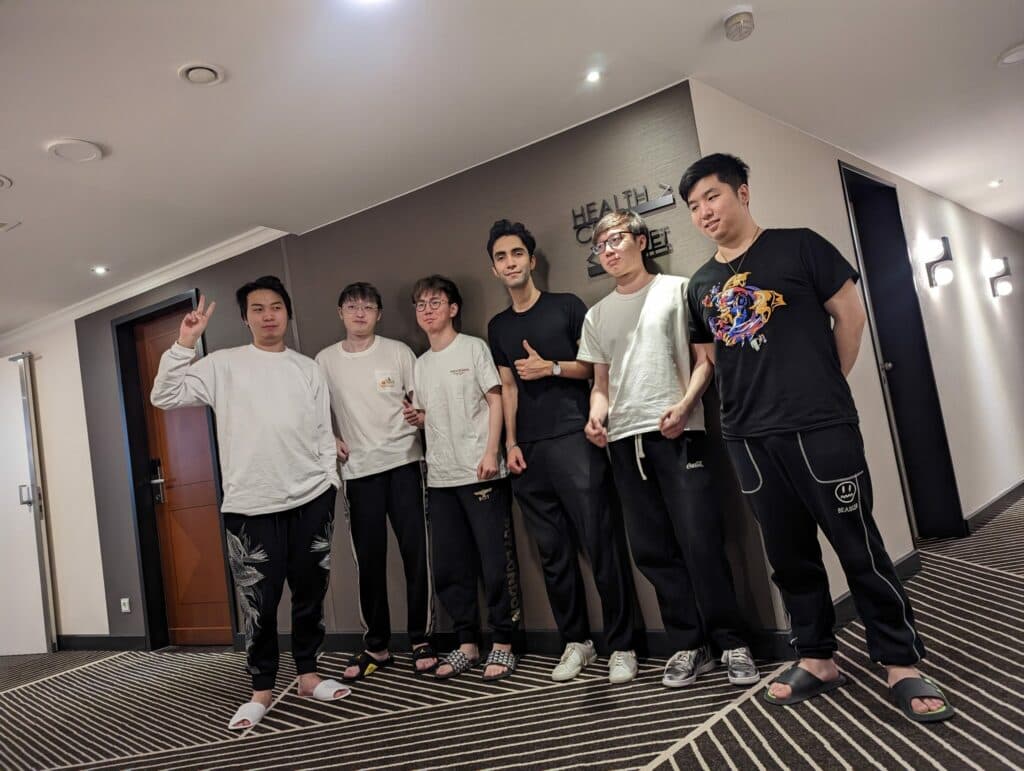 SumaiL with Team Aster at the Berlin Major.
Currently, Team Aster holds a series win and three draws by day two of the Berlin Major. The environment is great and the team seems to be meshing well together. Many fans are wondering how SumaiL and Team Aster are able to communicate during games. Fortunately, SumaiL answered the people's curiosity in a recent post-match interview.
SumaiL uses two Chinese terms to communicate
I say 'jia you' when we have to go in and then I say 'get back' and spam the (get back) chatwheel. And if I make a mistake I say sorry. And then Roshan and runes..actually that's about it. Oh and wu cao when I fucked up.
Apparently, not too much verbal communication is needed to thrive in Dota 2. SumaiL revealed that apart from the chatwheels, he only says "Jia you" when his team engages in fights and "wacao" when he messes up in the game.
Jia you is a cheering statement in Chinese which can mean "You can do it!" or "You got this!". Wacao on the other hand, means "f*ck".
How did SumaiL end up playing for Team Aster?
In the short interview, SumaiL also revealed how he ended up standing in for the Chinese powerhouse.
"I went home and I got a message.. that Aster might want to play with me at the Major. I said 'Okay, I want to play the Major, it's been like two years."
In a simple story, SumaiL recalled how he was informed that Aster wanted to grab him for the Major. He was immediately in the positive as he hadn't played a Dota 2 Major for two years. His last Dota 2 Major or international event was in 2021 where he played with OG at TI10.
Berlin Major is still hot in action with more Group Stage matches coming soon. Keep track of the schedule and live results here. Stay tuned to Esports.gg for more Dota 2 news and updates!