OG faced off against PSG.LGD in the upper bracket semi finals of the Arlington Major. Join us as we break down the incredible 3 game series.
In the first upper bracket semi final match of the day, the almost undefeated Chinese powerhouse PSG.LGD took on OG. In the incredible back and forth 3 game series, LGD managed to secure the win and continue their undefeated Arlington Major run. Although some teams manage to take a game of LGD, it seems like no team can take a series from them.
Game 1: A true Shellacking for OG
Game one was rough for LGD to say the least. In Jenkins and Sunsfan's words, a true top hat tier shellacking. Game one featured OG picking up a Troll Warlord, Storm Spirit and Bloodseeker against LGD's Juggernaut, Pangolier and Slardar. In a experimental turn, PSG also tried a support alchemist on y' (formally innocence). And much to the game's results of 2-17 for OG, the support alchemist didn't work out. However, it did show however that the almost undefeated Chinese gods can bleed.
Pudge: The new Puck Counter?
In game 2 of the LGD and OG series, OG managed to pick up Puck for bzm. Puck as a whole has been wreaking havoc on the entire Arlington Major as seemingly no reliable counters for the hero can be found. However, LGD picked up Pudge for NothingToSay and the unstoppable Puck was stopped by a mountain of flesh. Alongside Ame's Spectre, Faith_bian's Beast Master and y's support Viper, they managed to tie up the series 1-1.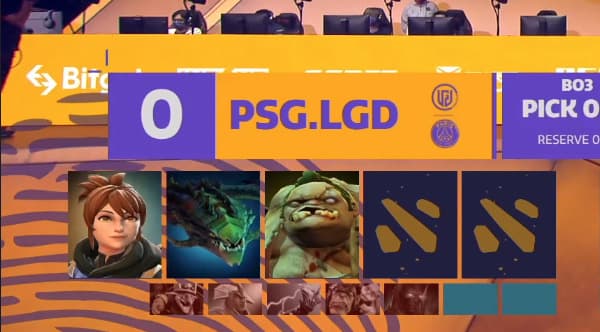 The best comeback of the Arlington Major
Game 3 looked great for OG. With all of OG's lineup shutting down Ame's Alchemist early on in the game, it was a miracle that Ame managed to farm up a 15 minute Radiance. OG keept solid pressure for 30 minutes and seemingly closed off LGD from the map. But Ame somehow managed to scrap together a BKB. Once 35 minutes hit and LGD managed to get a insane team fight against OG, the tides swung back in their favor in this Arlington Major match. After multiple amazing fights that were performed miraculously, they managed to pull one of the greatest comebacks of the Arlington Major.
... Not all hope is lost for OG
Although OG did lose the series, they haven't been eliminated from the tournament. OG is now in the lower bracket to face off against the victor of Beastcoast Vs Outsiders. On the other hand, PSG.LGD will move on to the upper bracket final where they'll face off against the winner of the Team Spirit Vs Aster matchup. You can see the Dotabuff of the series here. For more coverage of the Arlington Major, check out our Arlington Major coverage!