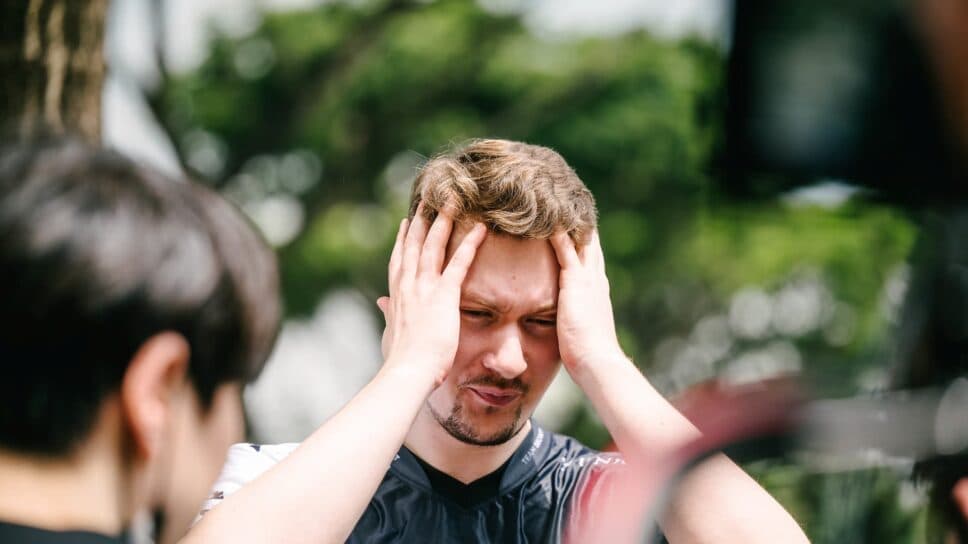 No Puppey at TI12 as Quest defeats Team Secret to end the streak
TI12 will be the first edition of The International without Puppey. The veteran was the only player to have competed at all 11 previous iterations.
Quest Esports has defeated Team Secret 2-1 in The International 2023 Western Europe Qualifier, ending Clement "Puppey" Ivanov's streak of consecutive TI appearances. The Lower Bracket Final on August 31 saw the matchup go to all three games as Puppey and Team Secret desperately battled for the final spot at TI12.
Game one was a nail-biter, as Team Secret held a small but potent advantage for much of the match as Remco "Crystallis" Arets battled to maintain his network lead. But Quest was able to battle back and crush Secret in a game that lasted close to an hour. The second game saw Secret come out on top as Armel "Armel" Tabios ran amok on a potent Ember Spirit pick.
But in the decider, Quest was able to shut down both carries of Secret and force the victory, denying captain Puppey his twelfth trip to The International.
End of the TI12 dream for Team Secret, and Puppey
With the loss, Team Secret's year in Dota 2 is effectively over. After being sent to Div II at the end of Tour 1, Team Secret battled back to Div I for the final Tour, only to fall again to 8th place. They'll start the 2024 season in Div II, once again as far away from a return to TI as you can imagine.
For Puppey, he can still claim to be the last man standing among the so-called "All-Timers," players who have attended every International. It's highly unlikely any player will match attending 11 TIs, let alone 11 consecutive. And part of us expects that Puppey will make the trip to TI12 in some capacity anyway.
Quest has one more hurdle
Quest Esports has one more challenge ahead of them as they face Luna Galaxy, formerly D2 Hustlers, in the grand final. The last time these teams met, it was Luna Galaxy who came out on top. But perhaps instilled with confidence from their defeat of Team Secret, Quest may be able to score a win against a determined set of opponents. Regardless of the winner, a new organization will head to The International 2023 for the first time.
---