Nigma Galaxy's failed attempt to buy Chinese Div 1 slot
Division 2 starts on June 7. Time for the grind!
Nigma Galaxy reportedly tried to buy a Chinese Division 1 slot for $100,000. A clip from former Dota 2 pro, Liu "Sylar" Jiajun's stream suggests Nigma Galaxy were ready to move on to the Chinese region after failing to maintain their Div 1 slot in WEU. However, negotiations fell through as Piggy Killer team refused to sell their slot to a foreign team.
Former Dota 2 pro, Sylar mentioned on stream that Nigma Galaxy were ready to switch to the Chinese DPC for the upcoming season. An eighth-place finish in the DPC Tour 2 meant they had to struggle through Division 2. A quick way around this was to purchase a Division 1 slot in China.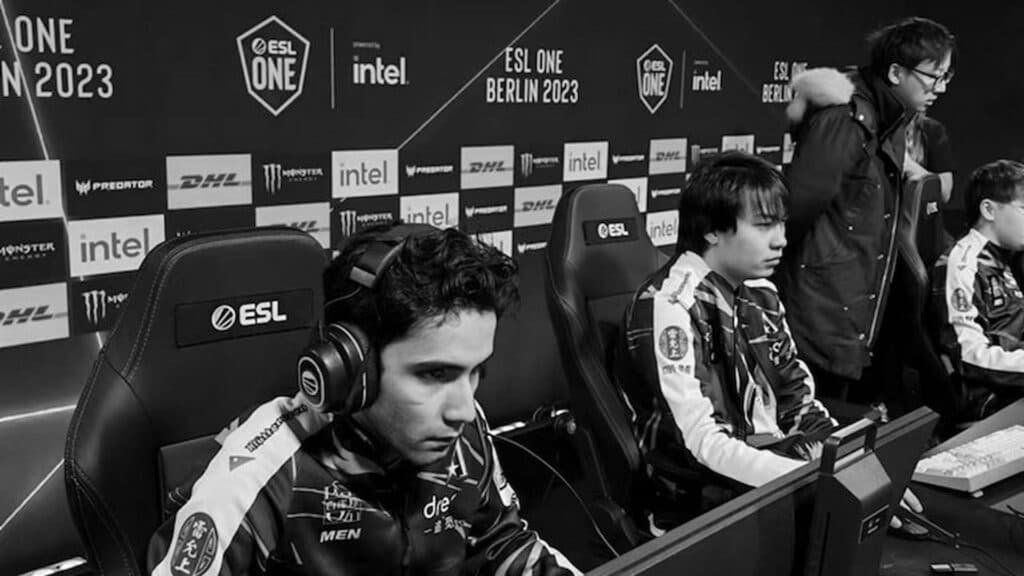 SumaiL was a stand-in for Team Aster at the Berlin Major.
The team contacted Piggy Killer to purchase their slot. Piggy Killer had secured the Division 1 slot after a first-place finish in Tour 2 Division 2. They lost just one series in the entire Division 2, allowing them to qualify for Division 2 along with Bright.
The $100,000 offer for their Division 1 slot was generous. Piggy Killer is not a favorite in the Chinese DPC and their chances of qualifying for the Major are very slim. Fifth place in the Chinese Div 1 would earn the team $25,000, one-fourth of Nigma Galaxy's offer.
Nigma Galaxy's Failed Chinese DPC Attempt
A few of Piggy Killer's players refused to sell their slots to a 'foreign team', so they declined the offer.
The DPC has six regions across the world in an attempt to help foster the growth and development of Dota 2 in each region. As a result of Valve's modified rules, foreign teams have a slightly more difficult time competing in a region than they did before.
Despite this, Nigma Galaxy was more than ready to compete in the Chinese Dota Pro Circuit. There has been a decline in performance and competitiveness in the Chinese region, often regarded as the toughest region in Dota 2. As a result, teams from other regions view this as an opportunity to qualify for the Dota 2 Majors from China.
Former Nigma Galaxy player, SumaiL played for Team Aster at the Berlin Major, putting up a splendid performance. At the Berlin Major, SumaiL was confident in his individual skill and talent despite the obvious communication issues.
Nigma Galaxy's first Tour 3 Division 2 match-up is against Ancient Tribe on June 9. The team recently made a couple of changes to its roster when it added Yuma "Yuma" Langlet and Kasra "Mikey" Mesbah.