While discussing about Fata's recent kick from Tundra, Ceb, PPD, and N0tail shared their experiences in handling team dynamics.
Three The International winners and 5 Aegises in a podcast – Johan "N0tail" Sundstein, Sébastien "Ceb" Debs, and Peter "ppd" Dager sat down and talked about Dota. Led by OG's CEO JMR Luna, the three veteran pros reminisced about some nostalgic rivalry and old stories. They even discussed the current DPC system and what they are doing nowadays, now that they're inactive in the pro scene.
But the main highlight from their podcast would be their discussion regarding team dynamics, surrounding the news of Tundra Esports replacing their captain, Fata.
Discussing Fata's kick from Tundra Esports
During the podcast, JMR Luna pointed out Fata's removal from Tundra Esports. Ceb only knew about the news at that time and he was shocked.
On 17 Feb, Fata revealed that Tundra Esports had kicked him out of the team. The community was perplexed with Tundra's decision to replace their team captain, who a lot of people, and even Ceb, consider to be the core of Tundra.
"Fata is 95% of Tundra, I'll just say it like this," Ceb said. He took into account probable 'behavior issues' which might have caused Fata's removal, however, Ceb believed Fata fixed that a couple of years ago. Nevertheless, Dota-wise, Ceb stated that kicking Fata means worse for the team. "If Fata goes, Tundra goes. I'm happy to be proven wrong," Ceb said.
PPD also added that when Fata joined Alliance in 2020, he brought success to the team. They achieved some impressive results including placing 1st at Dreamleague Season 12 and 4th at The Leipzig Major."At that moment, he took control of his destiny, became a captain, and led a team. He has the strength to do that, and not many people have that strength or charisma. It takes a certain kind of individual to get the boys together and actually put some result," said PPD.
JMR Luna also gave his thoughts regarding the news, "I don't know how Tundra works, but if you get to the point where Fata has to be kicked, I think you failed as a whole group – because you can't kick him. It doesn't work like that."
PPD talks about SumaiL and why he left Evil Geniuses
In a similar light to the news about Fata and team dynamics, PPD revealed an interesting story about how his former team, EG's dynamics crumbled.
Back in 2015, PPD captained the North American team, EG to win The International 2015. PPD guided the 16-year-old Syed Sumail "SumaiL" Hassan to become the youngest TI winner ever. The team had great synergy which showed in their triumphant results and PPD shared how initially, SumaiL was very receptive towards his advice and opinions, "(SumaiL) had absolutely no ego. I taught him everything about the game and the competitive scene. He taught us some things too, which is through his natural abilities and his talent."
He then revealed that the next year, things got more difficult between them. "The next year, he's a hotshot, he's a star, and now he doesn't want to listen to me tell him, hey you got to be better, prepare for practice," said PPD, and that difficulty was one of the major reasons why he left the team.
He pointed out that Evil Geniuses then withered and constantly changed rosters, which could happen to Tundra Esports following Fata's departure.
JMR Luna backed the fact by stating that PPD was the core of TI5's Evil Geniuses and with him leaving, EG was not the same anymore. "The EG with you there had something unique and it was supposed to be preserved. The moment that it broke, it meant that the mission on the whole project was broken," said JMR Luna.
N0tail and Ceb talk about Fly leaving OG
While on the topic of the 'leadership factor' in team dynamics, N0tail expressed his thoughts about what kind of leadership a team needs. He believes a team requires two people as leaders to provide sufficient drive for the team. "My team has always been a two-man dynamic thing," said N0tail.
"When it's only one person (leading the team), that person can easily lose his sanity to all the things that he has to carry on his shoulders," added Ceb.
N0tail indeed has a history of building a team as a duo with his former teammate, Tal "Fly" Aizik. The story of the two is not foreign to many Dota 2 fans.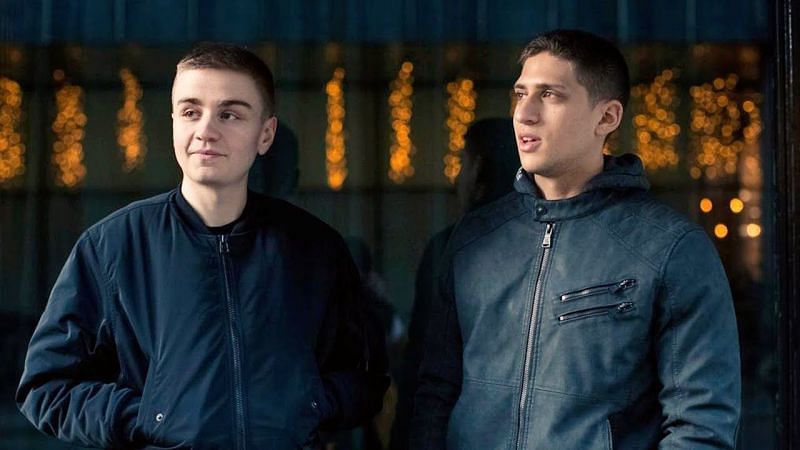 Fly and N0tail have a long history in esports together. They built OG in 2015 and under their leadership, the team achieved huge success. However, the squad fell short on the stage of The International 6 and they struggled to find a balance seasons after. Finally, after a long period of stagnant results, Fly left the team.
"There was a moment where (Fly) lost faith in the team, and (N0tail) didn't," said Ceb. However, despite Fly's departure, Ceb also added that the values he brought stayed with OG. "What he used to bring was mostly related to a healthy practice, a healthy way to approach day-to-day life."
Fly's departure threw OG in a tough spot just a month before TI8. Even so, at that time Ceb felt that his absence meant freedom for the team. "The person that was making a lot of the calls, that had a lot of faith in the team, just gave the floor. That departure felt like freedom, more than anything honestly. That's how it felt back then.. besides how it was handled."
More in OG's Monkey Business Show
The decorated trio and JMR Luna talked in-depth about so many more issues surrounding Dota 2, so check out the full video here. The team does constant podcasts on their YouTube channel, so keep an eye out for more posts in the future.
Stay tuned to Esports.gg for more Dota 2 news and updates!