miCKe: "I feel like the carry pool has not changed that much. It's been the same heroes for the entire year"
Team Liquid's miCKe spoke to esports.gg ahead of DreamLeague Season 21 to talk about Dota 2, his time off, and more!
Team Liquid and core player Michael "miCKe" Vu have had one of the most successful years of Dota 2 in recent memory: Two first place finishes to DPC Tours 1 and 2, and second place finishes at all but one of the Tier 1 events in 2023. Now Team Liquid shoots for a top finish in the two final events of the season, DreamLeague Season 21 and The International 2023.
We spoke to miCKe ahead of his DreamLeague Season 21 appearance to catch up with Team Liquid's unflappable carry. He spoke about his August break, the strength of teams like Team Spirit, Gaimin, and Tundra, and what he thinks about the state of Dota 2 right now.
miCKe on his break and recent tournaments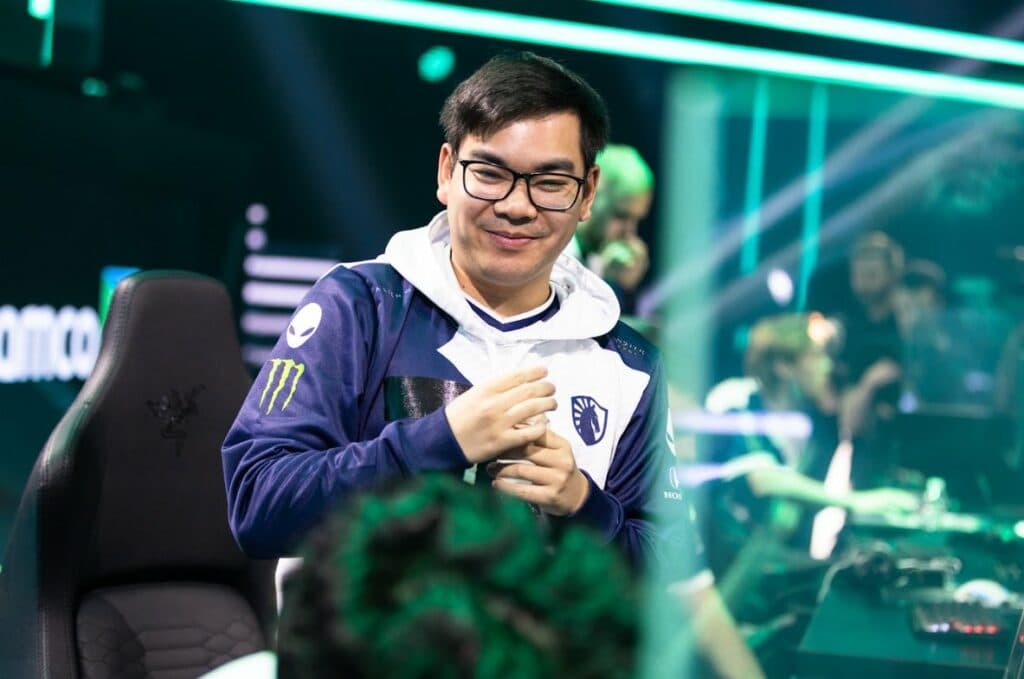 (Image via Team Liquid)
I don't know if you kept track but August was actually one of the quietest periods in Dota 2 we've had this entire year. It's the only time there's been more than a two-week period between a Tier 1 event. Did you manage to get some time off? What have you been doing? 
Michael "miCKe" Vu: "Most likely just chilling at home, not playing Dota at all and going on family vacation. That's my break! And I played some CS2. Which is pretty nice, yeah. That was my August break, I guess!"
Wonderful! What do you think about this kind of very busy schedule we have? Do you like that or would you prefer a little bit more time to yourself?
miCKe: "No, I honestly like it. Having more tournaments is nice. It's just… I guess you gotta have to find a balance between burnout and playing, with chilling, I guess. Because sometimes I do feel like I am getting burned out, when there's too many tournaments going on. Like, if I were to play the TI qualifiers, I would feel I burned out a bit, I guess.
You guys aren't at BetBoom Dacha. Did Team Liquid consider attending or did you want to save yourself for DreamLeague and TI, et cetera?
miCKe: "We didn't, really. We were already kind of deciding that we didn't want to play the tournament because we wanted the break. So we already decided like months before the tournament."
So the last time we did see you competing, it was in Riyadh, where finally saw a final that wasn't you versus Gaimin. It was versus Team Spirit. Was it a surprise to face them in the finals? How do you rate Team Spirit?
miCKe: "It wasn't really a surprise. I think when we were watching them throughout the tournament, we saw glimpses of TI10 Spirit, which is a very strong team. I think we all respected them a lot going through the finals. They're a really strong team, they shouldn't be underestimated just because they didn't do well the whole year. Like, when it matters, they will turn up."
Looking forward to DreamLeague S21
(Image via Team Liquid)
You're back again at DreamLeague. It's a million dollars in prize money. But does this feel like a bit of a dress rehearsal for TI? Or is your full attention on this?
miCKe: "We're obviously gonna try our hardest going through this tournament because I think it's also a qualifier for the next one. I'm not sure how it works. I need to investigate a bit.
Yeah, I couldn't actually find out about that either. I don't know if it's fully been announced yet.
miCKe: "But, no, we're gonna go all out to see where we are and what things we need to change before TI and whatnot. We're gonna go all in for the DreamLeague tournament.
Do you expect some teams to kind of hold back their strats? It's theorized we won't get another huge patch before Seattle. Do you think teams will maybe sandbag this tournament?
miCKe: "Some, maybe yeah. Like maybe Team Spirit again. I don't know. Maybe they save themselves for the big one, the TI. But I'm not sure. I don't think any team really goes to the tournament thinking like, "we're gonna sandbag this tournament." That thinking. Especially when it's a big tournament like DreamLeague."
So maybe apart from Team Spirit, which teams do you have the closest eye on in this tournament? Who are your biggest threats?
miCKe: "I mean the question is obvious. The answer is always going to be Gaimin for us because we've been head to head the entire year and they smashed us every time in finals. So you know, I think it's Gaimin.
Or Tundra with Topson, I think, joining in. It'll be fun to play Tundra too."
What do you think of that new Tundra lineup where they're kind of switching someone they've had a little long time and adding in Topson? Do you think that's going to be strong?
miCKe: "I think it's definitely going to take some time because when you have a core player switching to support, it's not going to be so smooth, I think, especially because I think Saksa was a very, very strong player.
I'm not saying Nine is not, but I think switching to a support role where you're not used to, it takes time to get used to."
miCKe on Dota 2 in 2023 and hero picks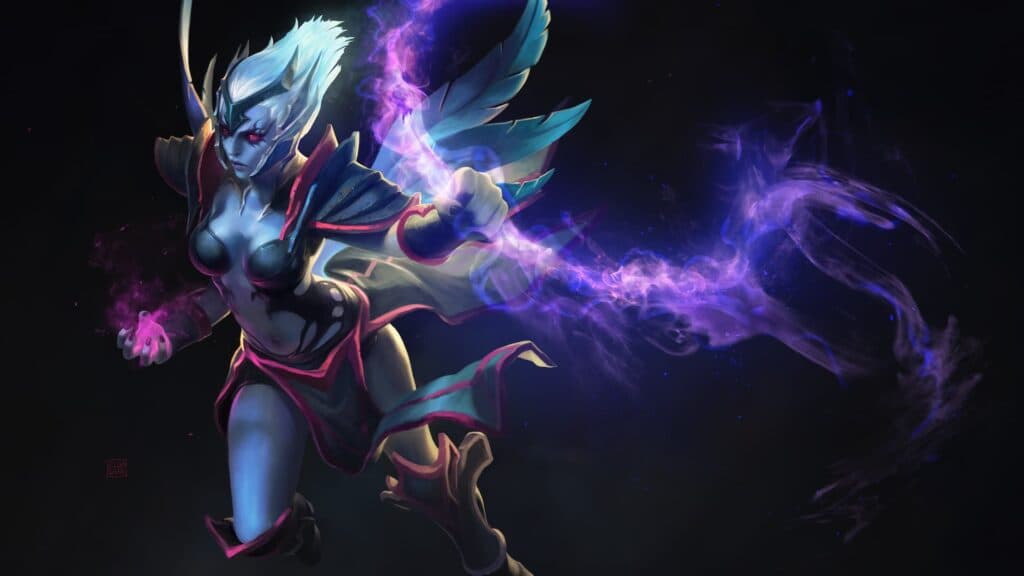 (Image via Valve)
Dota 2 has perhaps evolved more in the past eight months than it did in two years before. Do you like the pace of change that it's going through now? Or would you prefer it to be a bit more stagnant so you can adapt to the meta?
miCKe: "No, no, I like it when it changes a lot. I think it also makes it more interesting. Especially to play competitive."
A lot of the recent balance changes seem to have been focused on powerful supports like Treant Protector and Vengeful Spirit. But what does it feel like playing as a carry right now? Is it satisfying? Do you like the heroes that you're getting to play?
miCKe: "I mean, I feel like the carry pool has not changed that much. It's been the same heroes for the entire year. So, I mean, there's nothing new, nothing has changed. But I think the way you play the map and the way you play the game is different from a year ago. But the carry heroes themselves have not changed much."
Would you like to see more change in the carry position or are you happy with what's getting played?
miCKe: "Well, for sure, I would love to have some changes, like give me, I don't know. I have to experiment a bit more. But I haven't had time."
Finally, are there any heroes you just hate to play against at the moment? I've heard a lot of complaints about Vengeful Spirit, but post-nerf a little less.
miCKe: "I mean, Vengeful Spirit for sure. And I don't know... maybe Naga Siren!
Okay, that's all! Thank you so much for your time, Micke. And good luck with DreamLeague 21.
miCKe: "Thank you very much."
---
miCKe and the rest of Team Liquid will be in action at DreamLeague Season 21 from Sept.18 until Sept. 24.