Gaimin Gladiators is one step away from winning every Valve LAN tournament this year.
The International 2023 (TI12) intensifies as we welcome our second grand finalist, Gaimin Gladiators! The three-time Major champion delivered an incredible Lower Bracket run to reach the peak of the championship. Following a dominant victory against LGD Gaming in the Lower Bracket Finals, Gaimin Gladiators advance to meet Team Spirit in the Finals later today.
Here's the winning moment of Gaimin Gladiators vs LGD Gaming.
Gaimin Gladiators is close to an impeccable 2023 season
Ace of Gaimin Gladiators at TI12.
(Image via Gaimin Gladiators' Twitter)
Since Gaimin Gladiator's consecutive tournament victories throughout the year, fans have started to believe that they will crash at TI12. Yes, it is contradictory. But a pattern at TI has always been that those who dominate the year will not perform at TI. Now it seems Gaimin Gladiators is on their way to prove the theory wrong.
Despite a rough start at TI12, which sees them begin the Playoffs from the Lower Bracket, GG has now arrived at the Grand Finals. Their next opponent is an intimidating Team Spirit, who looks eager to grab their second TI victory.
LGD Gaming fell short despite a convincing start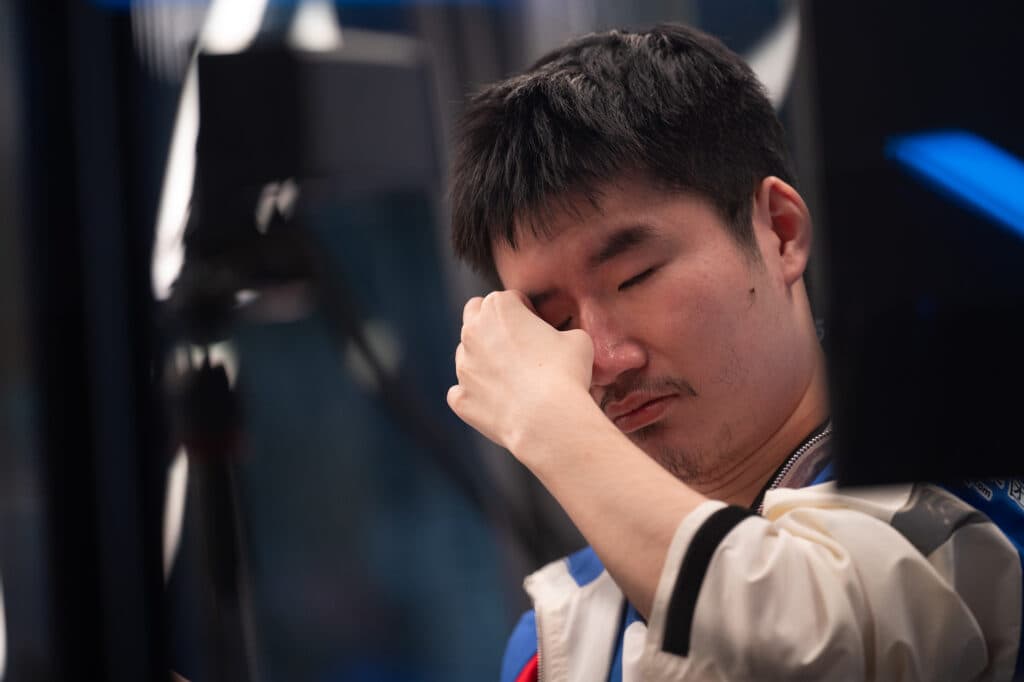 Niu's reaction following loss against Gaimin Gladiators at TI12.
(Image via Valve)
LGD Gaming is undoubtedly the most consistent TI team. The organization emerged on top of the scene, claiming a third place at TI2. From then on, LGD has attended each iteration of TI and continuously achieved a high placement. But somehow, they can't seem to reach the coveted Aegis of Champions.
The Chinese powerhouse was the top dog during the Group Stage. They then won against South American underdogs, Keyd Stars, during the Play-in to secure an Upper Bracket placement.
During the Playoffs, LGD obliterated their opponents and looked in shape to reach the Finals. However, a powerful Team Spirit knocked them down the Lower Bracket and they would eventually be eliminated by Gaimin Gladiators.
TI12 will conclude at the end of today and we'll soon celebrate the new Dota 2 world champions. Will it be Team Spirit or Gaimin Gladiators?
You can watch the ongoing TI12 livestream here.