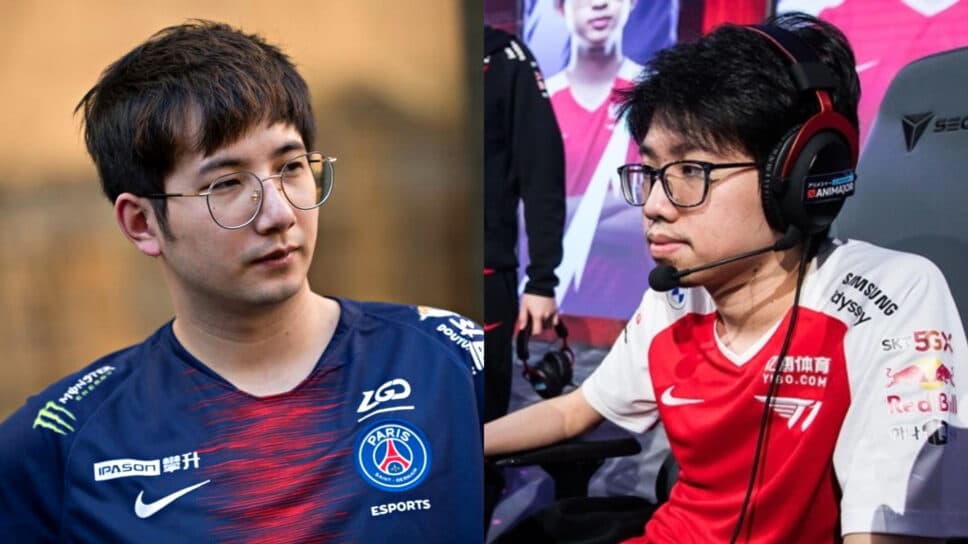 "Kuku is really bad at this game" – Fy takes a playful jab at Kuku
Fy recently stated that his bold remark against Kuku was a joke.
In a recent livestream, China's veteran and two-time TI finalist, Xu "fy" Linsen, took jabs at Filipino veteran, Carlo "Kuku" Palad. He stated that Kuku is "bad at Dota" and wouldn't pass the TI12 Qualifier. In a later statement during Dota 2 pubs, he clarified that it was a joke.
Fy - Kuku case explained
Twitter account, @Tr1H4rd3rDota2 - who usually reports and translates anything about the Chinese Dota 2 scene - posted bits of translation from fy's recent livestream.
Fy had taken jabs against the current captain of Blacklist International, Kuku, saying that he is bad at the game. The user posted: "fy said Kuku is really bad at this game and he definitely can't get through TI Qualifier."
Fy's bold statement reached the SEA community and there were unsatisfied murmurs. It doesn't help that Kuku and his teammates recently fell a step short at the TI12 Southeast Asian Qualifier, losing to Team SMG in the Finals.
In a Dota 2 pub match, Filipino player, Kim "Gabbi" Santos - who is also the former teammate of Kuku, asked fy, "why is Kuku bad at Dota?" The captain of Azure Ray then responded "is joking", implying that his previous statement was merely a joke.
Nonetheless, his initial statement has definitely brewed some unpleasant beef among the fans.
A brief history
Although fy mentioned that his statement was a joke, there is undoubtedly a bigger history between Kuku and the entire Chinese region. In late 2018, Kuku was caught spewing racist remarks against a Chinese player in a pub match. This led to massive outrage from the Chinese community and the Filipino player ended up getting penalized and even dropped from his team at that time which was TNC Predator.
While the case has long been buried, it is definitely not forgotten. The recent playful jab from fy might indeed be rooted from Kuku's tainted reputation.