Phantom Assassin's genderbent Persona has been released, unveiling Asan, a shadowy figure fleeing from the sisters of the Veiled Order
The latest part of the Coming Soon 2022 Battle Pass has been released as Phantom Assassin gets their Persona. A Battle Pass Level 296 unlock, the Exile Unveiled Persona transforms Mortred into Asan the Exile.
An outcast, raised in secret by a splinter group of the Sisters of the Veil. Asan was trained in the ways of the Veiled Ones but brings his own unique spin to the fighting style. This is echoed in his animations and design, which is a complete transformation of the original Phantom Assassin model.
The model has over 900 exclusive voice lines, a new top bar portrait, different ability icons, and more. Asan's design and model looks incredible, and is definitely on par if not better than 2020's Anti-Mage gender-bend Persona, and miles ahead of the Dota: Dragon's Blood-themed personas of last year.
Male Phantom Assassin Lore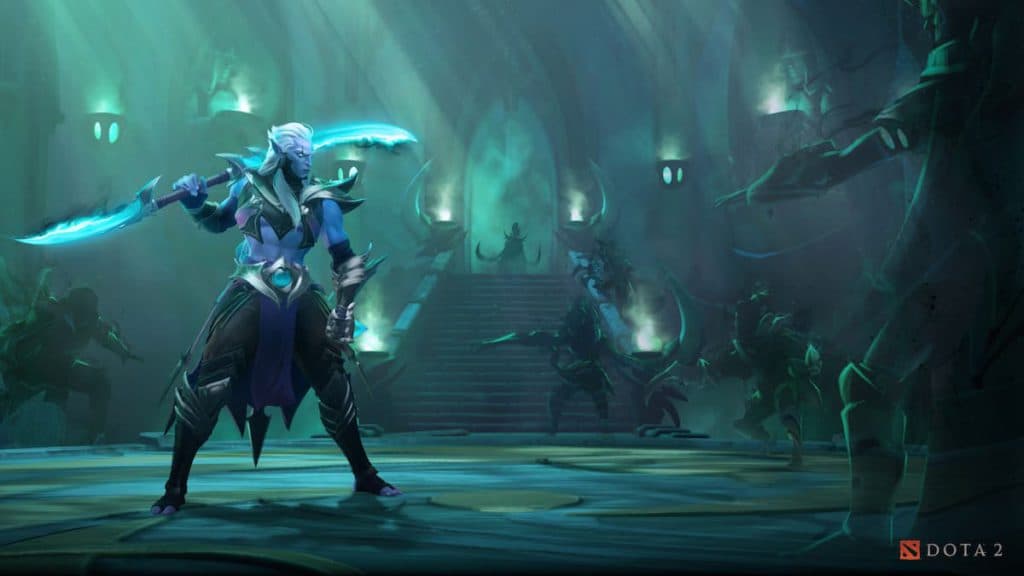 (Image via Valve)
As per the post in Steam: "Hunted from birth, a figure who has lived in shadow chooses to hide no longer. Available now to all Battle Pass owners who reach level 296, the new Exile Unveiled Hero Persona for Phantom Assassin features an all-new model, animations, ability effects, and voice performance to fully realize his deadly destiny in the midst of battle."
"Raised in secret by outcast sisters of the Veiled Order, Asan the exile has spent a lifetime in pursuit of a single purpose: to destroy the false prophet that his teachers blamed for the corruption of their once-sacred faith. And while his guardians have been taken from him one-by-one by the blades of the veiled assassins, Asan is at last ready to step from the shadows—to realize the dark dreams of his masters and ensure the tainted oracle's most-feared prophecies come to deadly fruition."
This lore is further expanded in the Battle Pass description, which states "Hunted by the Sisters of the Veil from birth, a figure who has lived in shadow chooses to hide no longer. Witness as an unveiled assassin risks everything to satisfy his prime directive — to strike at an ancient order of killers whose own machinations have all but guaranteed the arrival of this bloody, prophesied day."
Overall this is an incredibly deep and exciting look into the lore and reasoning behind this very cool Persona. If all the Coming Soon unlocks can match this quality, then the 2022 Battle Pass is on the fast road to redemption.