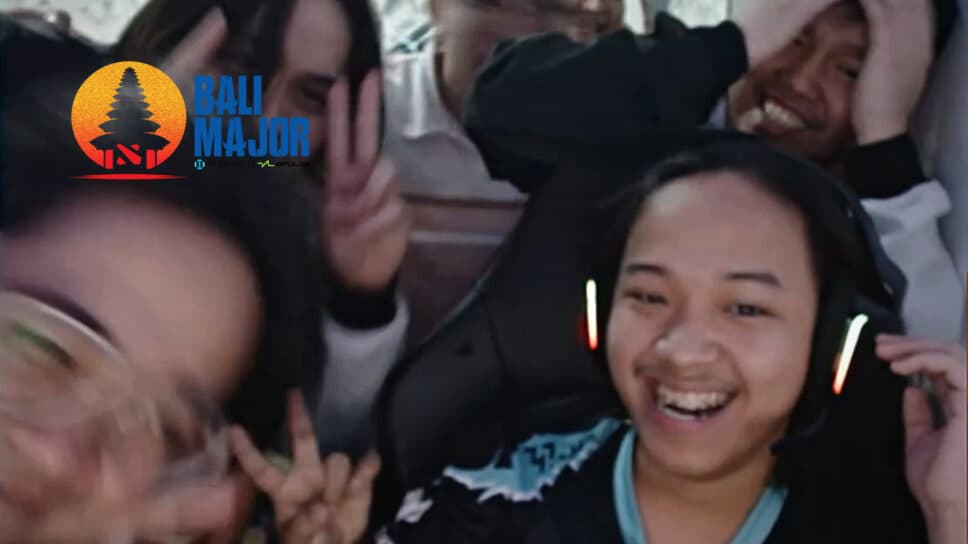 Execration upsets the kings of SEA to secure a Bali Major invite
Execration defeats Talon Esports, securing a slot at the Bali Major and diminishing Talon's hopes to qualify.
Execration clenches a shocking win against Talon Esports in their final series of Southeast Asia (SEA) Dota Pro Circuit (DPC) in Tour 3. The 2-1 series win sealed the deal for Execration to attend the Bali Major. The all-Filipino team showcased oozing chemistry and raced ahead of the SEA kings, Talon Esports. They finish Tour 3 Dota Pro Circuit (DPC) with a 5-2 scoreline.
Execration's Bali Major roster:
Jinn "Palos" Lamatao
Mark "Bob" Urbina
Justine "Tino" Grimaldo
Mark "Shanks" Redira 
Juan "Carlo" Manalo
Take a look at the moment of victory below!
Talon Esports at risk of missing the Major
The series loss not only confirmed a Bali Major slot for Execration, but also dropped Talon Esports further down the spiral. Talon suffered three series losses including an upset by Boom Esports. This puts them at huge risk of missing the Bali Major. The team currently stands at the brink of the coveted green zone with a 4-3 score.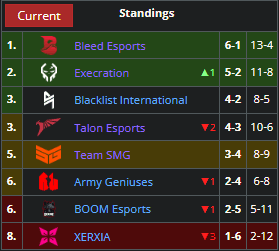 Only one series remains in this Tour that will decide the final standings. Army Geniuses vs Blacklist International will conclude the Tour. This series will decide whether Blacklist International or Talon Esports qualify for Bali Major.
If BI loses, Talon can square off against them in crucial tiebreakers. But if BI wins, the star-studded lineup led by captain Timothy "TIMS" Randrup, will attend their first Major since the org first entered Dota 2. This series will also determine if Army Geniuses suffer relegation or if they will survive in Division I of SEA DPC.
Execration qualifies for the third Major in a row
This year has been spectacular for Execration as they qualify for all three Dota 2 Majors successfully. Despite unsatisfactory results during Lima Major and Berlin Major, Execration has been acquiring regional points. The team is currently tenth in the 2023 DPC ranking. This means Execration has a bright chance to earn a direct invite to The International 2023, TI12.