We talked to Entity's Fishman ahead of the team's DreamLeague Season 21 performance to ask him about TI12 and how Entity is preparing.
Entity, led by team captain Dzmitry "Fishman" Palishchuk, are a dangerous team headed into The International 2023. Having crushed the opposition and played spoiler in the TI12 Western Europe Qualifier, surpassing favorites like OG and Team Secret, Entity went on to place 5th-6th at DreamLeague Season 21, heading into TI with some incredible momentum.
We were lucky enough to ask Fishman some questions about the team's TI aspirations ahead of their DreamLeague S21 performance. He spoke about qualifiers, TI12 expectations, and the hero he most wants to see have an impact at The International.
Fishman and Entity on prepping for TI12
(Image via Valve)
Congratulations on making TI12! Are there any nerves about the tournament or hasn't it really set in yet?
Dzmitry "Fishman" Palishchuk: "The tournament is yet to begin and this is not our first LAN experience so I think nobody in my team is really nervous or something. It's just another tournament for us honestly."
All of you except for Watson have made it to The International before. Do you think having four TI veterans helps, or does having that first-timer energy give you a boost in motivation?
Fishman: "I think the motivation of any TI player is very high. It does not depend on how many veterans the team has. All of us are very motivated."
You guys qualified in the last possible way: Through Regional Qualifiers. It was one of the most grueling qualifiers we saw, with some real big names competing. Do you feel like a difficult qualifier sets you up for TI success? Or is the level of competition so much higher it doesn't really compare?
Fishman: "The games were not looking that hard. But that was only because our team was in the best possible shape and we found some good heroes for us. But of course, the level of competition is very high in Europe, we just found what works well for us."
At TI11, in Singapore, 2022, we saw Entity reach the 9-12th spot. Are you going to beat that result this year?
Fishman: "I think we should be somewhere between first and 20th, and we will try our best to get better results than we did last year. Everything is possible."
On this years International, and Entity's motivation
(Image via Valve)
There's no Battle Pass this year, and as a result the prize pool for TI will perhaps be on a smaller scale. Is the prize pool something you're thinking about, or is it just all eyes locked on the Aegis?
Fishman: "I think my team comes to any tournament to win matches. We don't care much about the TI prize pool. But of course, it would be great if the prize pool is $10 million dollars plus. Whatever the prize pool, we have our eyes locked on the Aegis as our target."
One other big change is the format for TI12: The four groups, with the two phases before a larger Main Event. Is this something you like? Do you think it's going to benefit or hinder your TI performance?
Fishman: "I don't know, let's see. I don't care about the format as such. We as a team just need to try to win every game like always."
I hate to ask this, but with the way Dota 2 events have been this year: Is everyone's visa in order? We know Entity fans want to see all of you in Seattle.
Fishman: "Most of our teammates already got their visas so I think everything should be okay."
Shadow Shaman MVP at TI12?!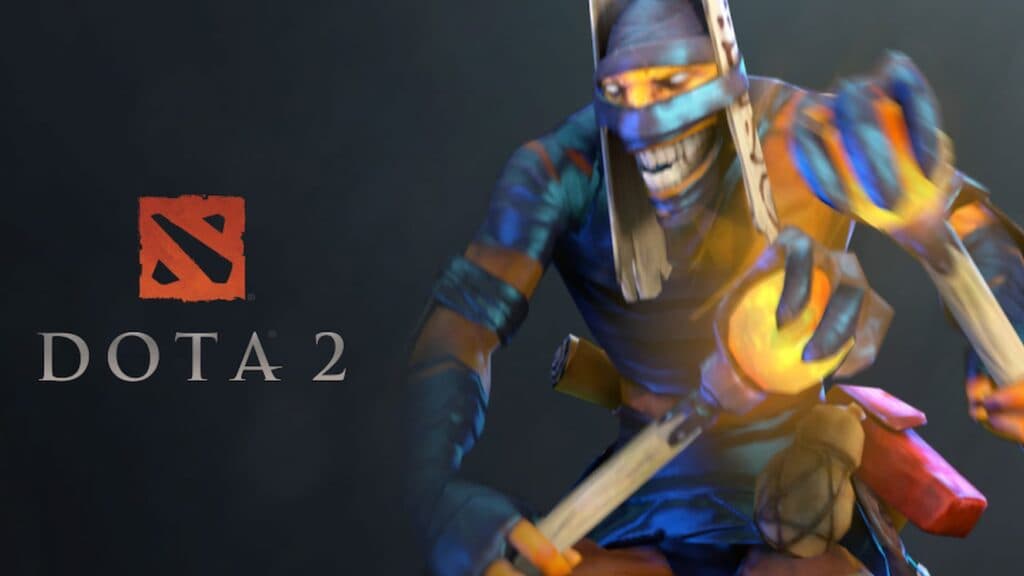 (Image via Valve)
No need to leak any strats, but are there any heroes you'd like to see play a big part in TI?
Fishman: "Easy answer: RASTA."
We'll end on a fun hypothetical: Valve comes to you guys during TI12, says you get to choose where TI13 gets held. Which country or city are you choosing?
Fishman: "Minsk, Belarus!"
Thanks for your time and good luck!
---
Fishman and Entity will be in action at the Group Stage of TI12 from October 12. Stick with esports.gg for more Dota 2 esports news and interviews!