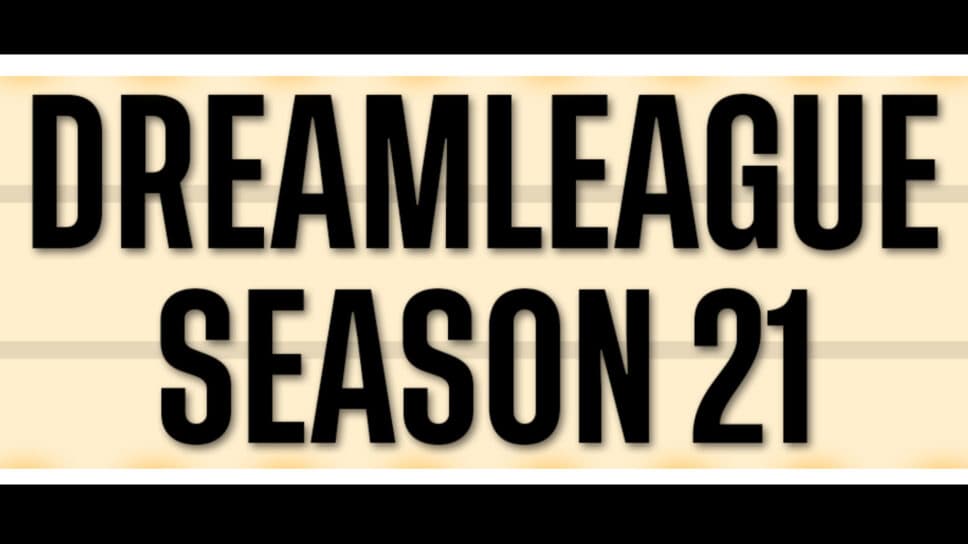 DreamLeague Season 21: Teams, Schedule, Where to Watch, and More Details
DreamLeague Season 21 will be the final premier Dota 2 tournament before TI12.
Time for some electrifying Dota! DreamHack just dropped a surprise tournament, the continuation of its DreamLeague series - DreamLeague Season 21. This online tournament will pit the 12 best ESL Pro Tour teams this September 18th - 24th for a whopping $1 million prize money!
DreamLeague Season 21 will be fully online, but ESL will fly in teams into Europe to compete on one server. This will be the final premier Dota 2 competition before TI12, so buckle up!
DreamLeague Season 21 presents a mock TI ahead of TI12
Two months before The International 2023 (TI12), DreamHack gathers twelve teams to clash for $1 million dollars. But the colossal prize pool isn't the only thing teams are looking forward to. Most of the participants are TI12 participants and this tournament is the final competition before the real deal.
And the biggest selling point is, DreamLeague Season 21 will be played on the latest Patch 7.34b. The TI12 patch. This tournament will see new meta, new strategies, and new ideas being developed. And it is the perfect window for teams to read their opponents and improve on their own performances.
All invited teams in DreamLeague Season 21
So far, ESL has announced ten participants for DreamLeague Season 21. All of the teams are The International 12 teams except for Quest Esports. The rising team is one of the biggest threats in Western Europe but they'll have to go through the TI12 WEU Qualifier this August 27th.
Here are all the teams that will attend DreamLeague Season 21.
Gaimin Gladiators
Team Spirit
Talon Esports
Shopify Rebellion
Evil Geniuses
9Pandas
BetBoom Team
Quest Esports
Team Liquid
Tundra Esports
Entity
OG
Date, format, and prize pool distribution
DreamLeague S21 takes place from September 18th to 24th, spanning 7 days.
As the tournament is squeezed into the vacant dates ahead of TI12, the format of the tournament also changes to become more compact and quick.
The Group Stage will be three and a half days. DreamLeague will divide the twelve teams into two groups of six teams each. The games will be a BO2 series. At the end of the Group Stage, eight teams advance to the Playoffs and the bottom two teams are eliminated.
The Playoffs will then take place on September 21st to 24th, in a standard double-elimination format. Four teams begin in the Upper Bracket and four begin in the Lower Bracket. All matches are BO3 except for the BO5 Grand Final.
The tournament presents $1 million dollar for teams to grab. Here's the prize pool distribution:
| | | |
| --- | --- | --- |
| # | Prize Money | Team |
| 1. | $300,000 | - |
| 2. | $175,000 | - |
| 3. | $120,000 | - |
| 4. | $85,000 | - |
| 5. | $60,000 | - |
| 6. | $55,000 | - |
| 7. | $50,000 | - |
| 8. | $45,000 | - |
| 9. | $30,000 | - |
| 10. | $30,000 | - |
| 11. | $25,000 | - |
| 12. | $25,000 | - |
Where to watch