Dota 2 getting its own Anime series on Netflix in March
A brand new animated series based on the lore of Valve's MOBA Dota 2 will premiere on Netflix on March 25th. The trailer for the show came out of the blue and caused quite a stir in the community.
The Dota 2 anime is called "
Dragon's Blood
" has been in the works for over 2 years and was produced by Studio Mir. The studio is keen to break new ground and
in cooperation with Valve
will be bringing the lore of the Dota 2 universe to streaming platform Netflix.
The South Korean animation studio was previously involved in the American TV series The Legend of Korra and the fourth season of The Boondocks.
Several well known Dota 2 characters were visible in the trailer which dropped on February 19th, causing widespread delight on social media. Davion the Dragon Knight, Mirana the Princess of the Moon and Carl the Invoker - yes he is called Carl - all appear in their animated glory.
We also see a brief glimpse of Luna the Moonrider as well as Selemene Goddess of the Moon. Selemene is mentioned in the game's lore but is not a playable character. Regardless, fans have their fingers crossed that any fresh characters in Dragon's Blood, for example Fymryn and Drysi, could hit the game soon.
Fans hopeful Dota 2 anime could trigger player base increase
Dota 2 has been out for over a decade and many fans are hoping that Dragon's Blood will trigger a surge in new and returning players.
At its apex in 2016, Dota 2's player peak hovered at a million users with an average of 600,000 - 700,000 players a month. In 2021 the game remains popular but its player base has flatlined at around 400,000 average players a month. Dota 2 however, still remains one of the most popular games on Steam.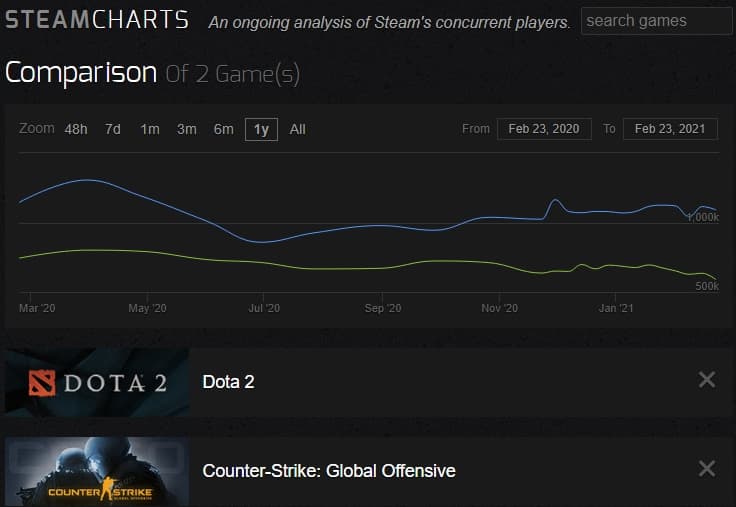 Concurrent player comparison between CS:GO (blue) and Dota 2 (green) over the last year
Dragon's Blood the Dota 2 anime will debut on March 25th 2021.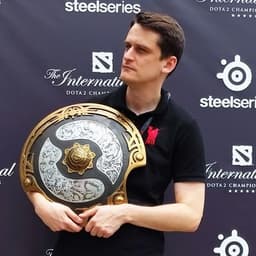 Lawrence "Malystryx" Phillips
Malystryx is Editor-in-Chief/Managing Editor at Esports.gg. and a veteran esports journalist, content creator and personality. He has been involved in the esports scene since 2004 and has worked with many different organizers and portals, including SK Gaming, ESL, Dexerto, GINXTV, Razer and Monster Energy. Malystryx was also a broadcast talent on Valve's Dota 2 Pro Circuit over the last few years, creating on-site video content for PGL and Starladder. In his spare time he streams on Twitch as MalyPlays.