"Today marks my final day with Cloud 9 after a very lengthy partnership."
Wehsing "SingSing" Yuen has been a pillar of the Dota 2 community over the years. The once-professional player moved to full-time streaming back in 2016 and has been one of the most popular and consistent Dota 2 streamers of all time. For what seems like forever, he has streamed under the Cloud 9 organization banner. However, it was announced that Cloud 9 would part ways with SingSing. It truly seems like the end of an era, as SingSing was one of the last remnants from Cloud 9's time in Dota 2.
Cloud 9 parts ways with SingSing
SingSing is one of the most popular Dota 2 streamers with over 62 million total views and over 640,000 followers on his Twitch channel. He's truly been a pillar of the Dota 2 community, streaming almost every day for upwards of eight hours. SingSing has streamed with countless other Dota 2 streamers such as Janne "Gorgc" Stefanovski, Alaan "SexyBamboe" Faraj, and more. He's cemented himself as one of the top Dota 2 streamers of all time.
SingSing, prior to his full-time streaming days, had quite the Dota 2 career. These include multiple top finishes in 2013 at MLG Championships Columbus, 2014's Dota 2 Champions League Seasons 1 and 2, and Midas Mode 2 Europe in 2019. Additionally, he's gotten two cosmetic items dedicated to him — Kunkkas' Artillery of the Crested Cannoneer and the Beaver Knight. In 2016, he retired from professional Dota 2 to stream full time to his massive audience.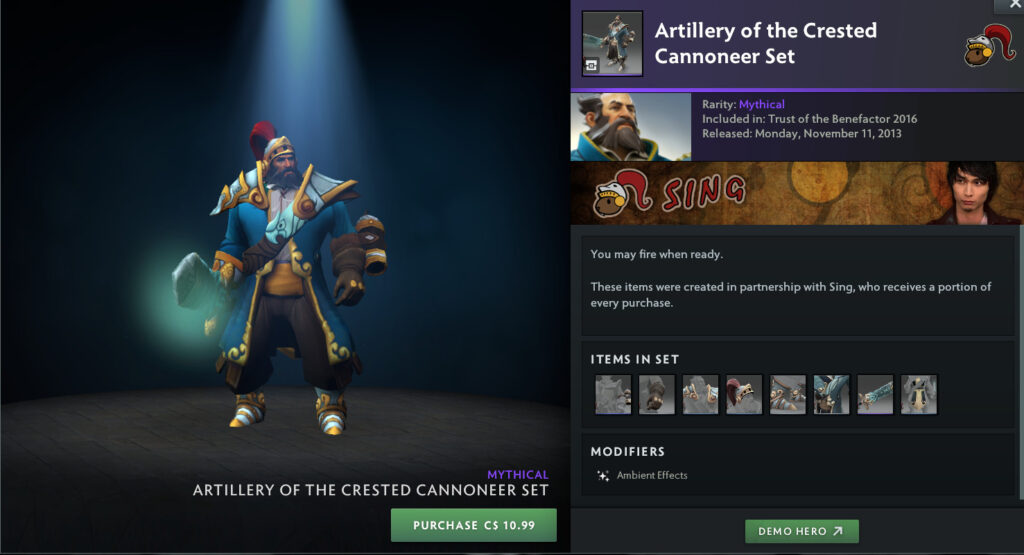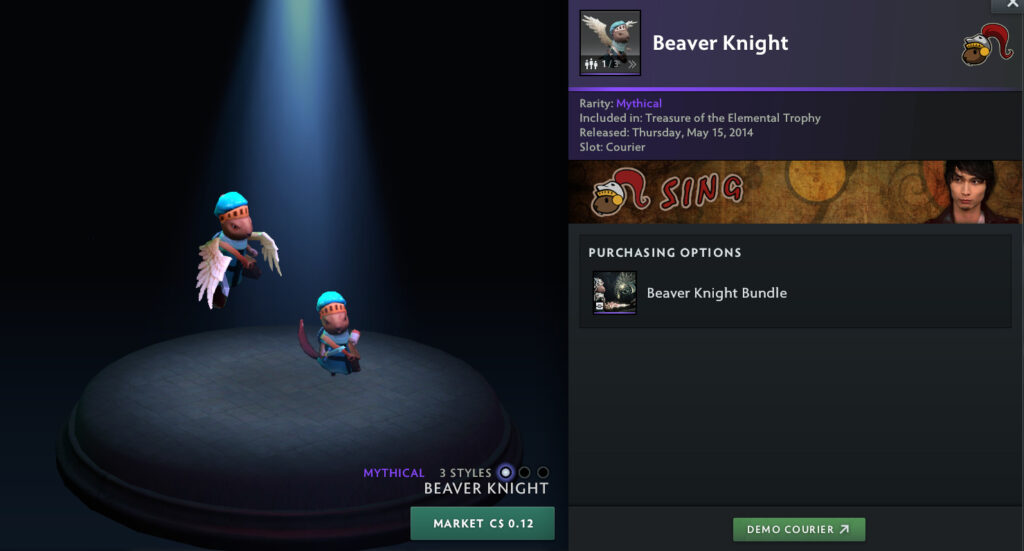 SingSing was the last remnant of Cloud 9's time in Dota 2 as an organization. Although Jon "BabyKnight" Andersen still represents Cloud 9 on his Twitter and Twitch page. However, BabyKnight has been on an extended break from Dota 2 and streaming. And so, Cloud 9's time has truly come to an end. But to be fair, with all the recent roster shuffles going on in Dota 2, there could be a possibility of the organization's return.
SingSing (Image via Cloud 9)
Despite Cloud 9 and SingSing parting ways, it doesn't seem like SingSing is going to stop streaming any time soon. So, be sure to stay tuned to his streams to see what he comes up with next. For more esports news, stick around on esports.gg.