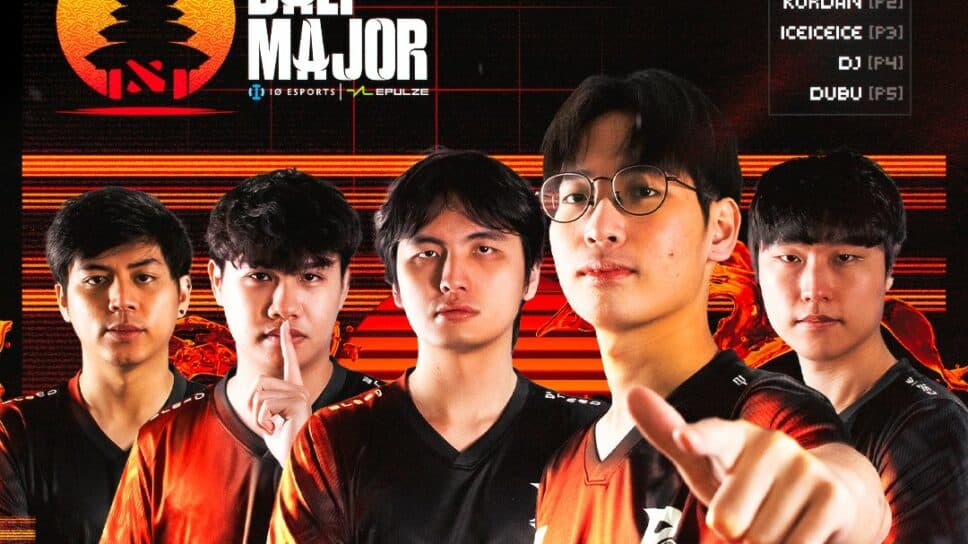 Bleed Esports qualify a week ahead for the Bali Major
Bleed Esports is the first Southeast Asian team to secure a spot at the Bali Major.
You heard right! Bleed Esports has qualified for the Bali Major an entire week ahead. Their performance in the Southeast Asia Dota Pro Circuit (SEA DPC) has earned them enough placement points to be the first of the region to qualify for the Bali Major. Although the Major is a month away, teams have already started to prepare for the third and last Major of the 2023 DPC season.
Bleed Esport's DPC Tour 3 run
A relatively recent team, Bleed Esports joined the Dota 2 scene in 2022 and they didn't find much success. However, in early March, there were roster shuffles with some big names joining the organization. Dota 2 fan-favorite offlaner Daryl "iceiceice" Koh Pei Xiang and position four Djardel "Dj" Jicko B. Mampusti joined the team. And the cherry on top? Rasmus "MISERY" Flipsen joined as a coach. With the new members, this SEA squad was ready for the DPC Tour.
Bleed Esports came out swinging. They finished their DPC run 5-1 with only one series lost. This was no easy feat. Going almost undefeated throughout the DPC showed unrivaled consistency and skill.
This, in turn, is going to give Bleed Esports confidence when it comes to the Major. Like always, the SEA region will come out swinging and shake things up.
The Bali Major
The Bali Major is right around the corner. The third and final Major of the 2023 DPC season and the first ever Indonesian Dota 2 Major will start at the end of June. The Major will follow the typical Dota 2 Majors format, with 18 teams that participate in a group stage before playoffs. The teams will play for the $200,000 prize pool and 600 DPC points. These points will help any team trying to qualify for The International (TI).
Bleed Esports joined the likes of Tundra, PSG.LGD, and Aster in securing spots at the Bali Major. The SEA region has only two more slots left, so the remaining SEA DPC games will be some high-stakes matches. This can only mean we'll see some great Dota 2 being played.
For more esports news and Dota 2 content, stick around on esports.gg.