Exciting news! Valve have announced regional pricing for the level one Battle Pass that just dropped today!
Battle Pass release is one of the most exciting times in the Dota 2 calendar. And this time is no different.
In the blog post announcing the new International Battle Pass we got some new key information, including regional pricing, some additional features, and a Dota Plus update.
Battle Pass More Affordable Across the Globe
Affordability is always key when new products and services come out. Especially in the video game industry. Increasing affordability helps players who may not have as much money to spend as others get some enjoyment out of these kinds of special events. In order to facilitate that, Dota will be introducing regional pricing for the level one Battle Pass!
Battle Pass regional pricing essentially tailors the currency values to each region of the world. Thus, it makes prices comparable to the U.S. price in other places in the world. As mentioned in the blog post, Dota is a global game and has one of the biggest international fan bases in esports. Making the Battle Pass more affordable to people around the world is nothing but a net benefit to so many people who love this game.
Stickers, and Dota Plus, and Rewards, Oh My!
In addition to this big news, there have been several other things announced with the Battle Pass. For one, all players, not just Battle Pass owners, will be able to purchase sticker capsules. These stickers feature players from every team playing at the International and in the last chance qualifiers. You'll get one from the level one Battle Pass but will also be able to purchase additional capsules. they last forever, and 50% of sales will go to the teams!
Image showcasing the pro player stickers
Regional qualifier predictions are here as well. If you guess the winners of the qualifiers correctly, you'll be able to win Battle Pass points.
There is a new Fall Dota Plus update. This includes the new Autumnal Shard treasure as well as a Battle Report update. This allows you to look at your stats from the previous season to see how well you've performed. You can look at what heroes you played, when, and your win rates!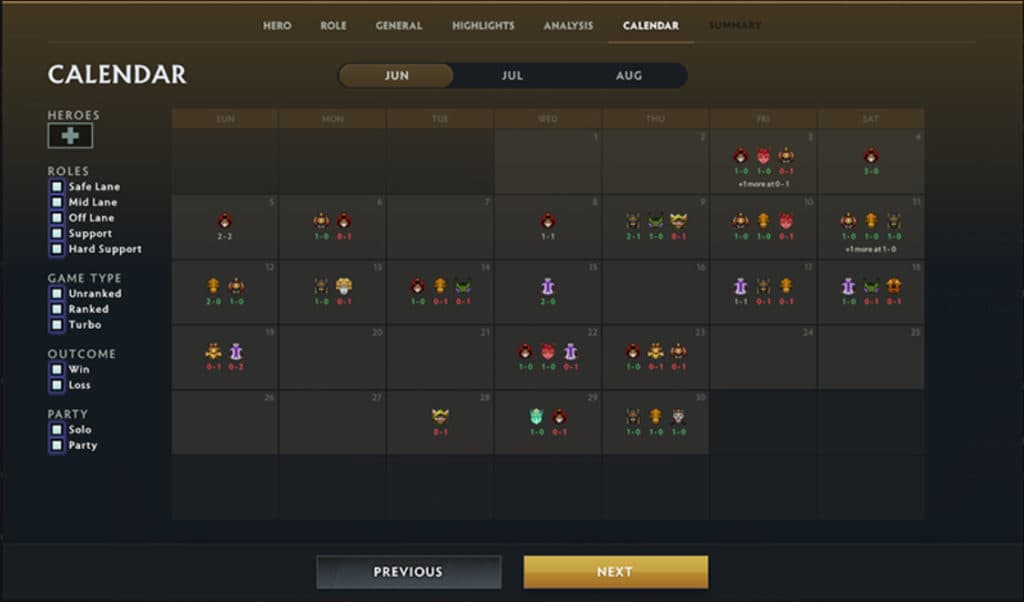 Image of the new Dota Plus Report Calendar
Finally, there is a new update to seasonal quests and and guild rewards. New emoticons, chat wheels, and sprays are up for grabs if you do your quests with your guilds!
That's all the details we have for now! For more information and coverage on all things Dota, stick with us here at esports.gg!