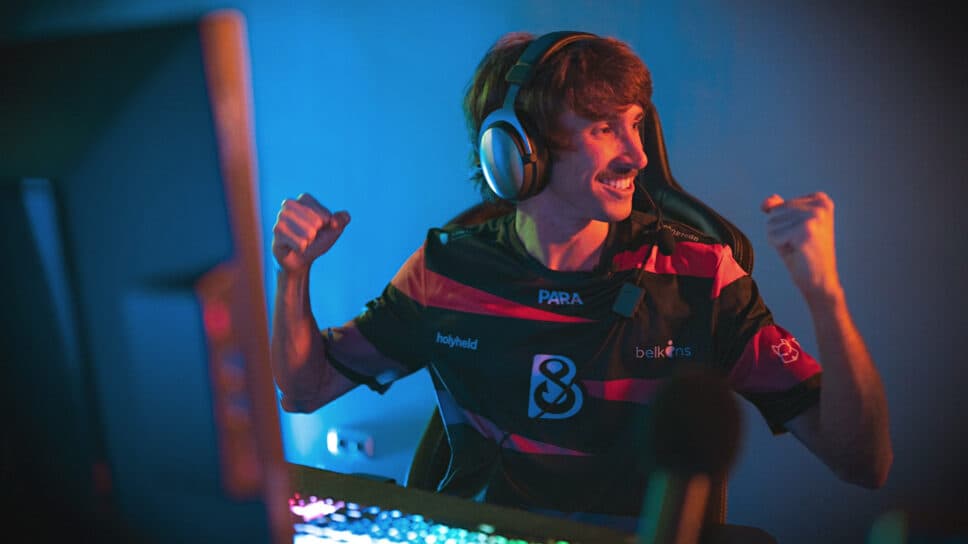 B8 was the most popular team in the North American TI12 Qualifier
B8 may not have won the qualifiers, but they raked in the biggest viewership.
B8, a Dota 2 roster led by the face of Dota 2 himself, Danil "Dendi" Ishutin, had been gaining traction in the North American region. This is not B8's first season in NA, however, this is their first promising run. For the first time in six years, Dendi was only a series away from returning to The International. This storyline saw an influx of viewership in North America's TI12 Qualifier Finals, as flocks of old-school players and Dendi fans tuned in to B8's matches - anticipating history being made.
B8 ultimately lost to Nouns, but many find their close run extremely impressive. B8 took to X/Twitter to share their popularity during the TI12 NA Qualifier. The org posted stats by Esports Charts, saying "While it feels sad to be in one step away from the The International, but this massive support from you guys makes these things up for sure."
According to Esports Charts, four out of five of the most popular matches are played by B8. The head-to-head "Hours Watched" among teams showcased B8's popularity during the NA Qualifier. The all-CIS team almost hit 1 million Hours Watched during the NA TI12 Qualifier, zooming past Nouns, the eventual winner of the event.
Here is a list of the most-watched teams in North America for the TI12 Qualifier:
B8 - 926k
Nouns - 631K
DogChamp - 411K
Wildcard Gaming - 371K
Felt - 155K
The Peak Viewership also sees a massive increase when compared to the previous year. A total of 123K people tuned in to the Finals of the qualifier - B8 vs nouns. This is significantly higher than TI11's NA Qualifier Peak Views, which was 81K.
TI11 vs TI12 NA Qualifier - Which is more popular?
Despite the high numbers for North America this year, the overall popularity of the region actually has a slight decline. In 2022, NA had a slightly better performance in terms of Average Viewers and total Hours Watched. Even though its Peak Viewership settled at only 81K, it is apparent that there was more consistent interest in the games as it had higher "Hours Watched."
Here's a comparison between TI11 and TI12 NA Qualifier viewership stats.
| | | |
| --- | --- | --- |
| # | TI11 NA Qualifier | TI12 NA Qualifier |
| Average Viewers | 29 768 | 27 609 |
| Peak Viewers | 81 247 | 122 942 |
| Hours Watched | 1.508 Million | 1.506 Million |
TI11 vs TI12 NA Qualifier viewership stats.