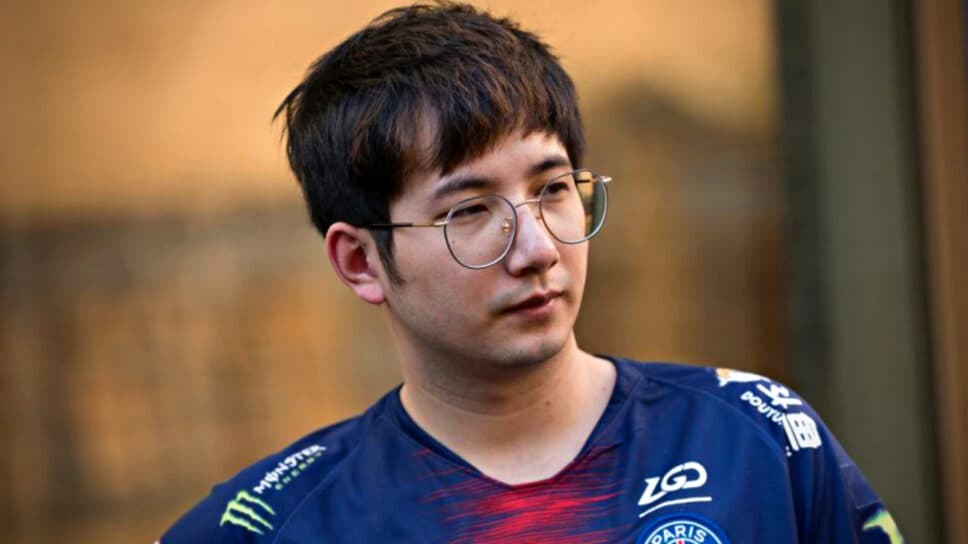 Fy qualifies for a Dota 2 Major for the first time in four years
Azure Ray's qualification to the Bali Major marks an exciting return for renowned veterans.
The newly formed team, Azure Ray, successfully clinched the fourth Bali Major slot in China (CN) Dota Pro Circuit (DPC). The team achieved this feat after a close tiebreaker series against the former CN top seed, Xtreme Gaming. This not only marks Xu "fy" Linsen's first Dota 2 Major qualification in four years, but also Lu "Somnus" Yao and Yang "Chalice" Shenyi 's first after a year of hiatus.
Take a look at the winning moment below!
A spectacular beginning for Azure Ray
The Chinese (CN) region absolutely went ham in Tour 3 DPC! Fans were able to see SumaiL's bizarre arrival in the region and the return of renowned veterans in Azure Ray. A number of lucky fans were also able to witness the DPC take place live in a LAN setting. But the cherry on top, especially for old-school Dota 2 fans, is Azure Ray's qualification to the Bali Major.
The team comprises former PSG.LGD trio - Somnus, Chalice, and fy who reunited under a new banner after almost three years. This reunion marks the return of Somnus and Chalice following a year of hiatus. Fy, on the other hand, had been playing in the CN pro scene though he struggled to make it to any Dota 2 Majors for the past two years. The veteran players were joined by Lou "Lou" Zhen and Jiang "天命" An (TianMing) who completed the fresh roster.
Entering the DPC, Somnus initially doubted their potential and merely aimed to remain in Division I. But Azure Ray smashed the tournament and exceeded expectations. Throughout the third DPC Tour, they only dropped three series against PSG.LGD, Team Aster and Team Bright. The team even survived the crucial tiebreakers against Xtreme Gaming, another star-studded lineup in the region.
Fy qualifies for a Dota 2 Major after four years
Fy's last Dota 2 Major was at EPICENTER 2019.
Image credit: EPICENTER
Azure Ray's qualification to a Dota 2 Major is huge in itself. But it is an even more significant feat for fy. While Somnus and Chalice played a Dota 2 Major last year, the upcoming Bali Major will be fy's first since EPICENTER 2019! The renowned captain is finally back on Major grounds and fans are excited to see him shine under the limelight once again.
Azure Ray will arrive in Bali to compete for the coveted DPC points and prize money. The Bali Major begins on June 29th, 2023. Check out all eighteen teams that have qualified for the Bali Major here!