ESL marks its return to Genting Highlands with ESL One Malaysia 2022. Find out all about the tournament, from format, schedule, participating teams and more here! [More updates coming!]
As 2022 witnesses the return of LAN events, ESL joins in on the live hype and announced the upcoming ESL One Malaysia 2022. In just a few months, the vast Dota 2 scene will witness a Tier 1 Dota 2 championship take place in Genting Highlands, featuring the ever-so-passionate live crowd. This marks ESL's third event in Malaysia, after two successful events in 2017 and 2018.
The championship offers an attractive $400K USD where 12 teams will battle it out for a slice of the prize. The tournament begins on August 23rd with the Group Stage bloodbath. The Main Event starts on August 26th – 28th, in the nostalgic Arena of Stars at the Resorts World, Genting.
ESL is slowly teasing out information regarding the ESL One Malaysia that keeps fans on edge. We will collect all information and update this article when more info gets released!
ESL One Malaysia 2022 Format
A total of 12 teams will attend the championship, with 7 receiving direct invites and 5 coming from each region's qualifiers. Similar to the previous TI and Major format, ESL One Malaysia uses the Round Robin Group Stage format and then the Double Elimination Playoffs.
ESL One Malaysia's Group Stage separates the 12 teams into Group A and B. From each group, teams meet each other in a BO2 match and the 2 bottom teams are eliminated. The Playoffs, as per usual, consist of BO3 matches except for the Grand Final which is a BO5.
What are the dates of the ESL One Malaysia Qualifiers?
All regions have its Qualifier; North America (NA), South America (SA), Western Europe/CIS (EU), China (CN), and Southeast Asia (SEA). From each region, 3 teams will join the Open Qualifier and 5 more will be invited to the Closed Qualifier. One team advances to the ESL One Malaysia from each region's qualifier.
Qualifiers Date:
SA: July 18 -21 (OQ), July 25-27 (CQ)
SEA: July 18-21 (OQ), July 25-27 (CQ)
NA: July 21-24 (OQ), July 28-30 (CQ)
EU: July 21-24 (OQ), July 28-30 (CQ)
CN: July 21-24 (OQ), July 28-30 (CQ)
Schedule and Broadcast for ESL One Malaysia 2022
The Group Stage of the tournament will have three separate broadcasts showing different games simultaneously. The broadcasts will be on Stream A, Stream B, and Stream C.
Here is a quick schedule summary for the ESL One Malaysia 2022. We will update this schedule when more info is released including the results in the future.
| | | |
| --- | --- | --- |
| Date [August] | Phase | Time (MYT) |
| 23rd (Tuesday) | Group Stage | 12PM – 10PM |
| 24th (Wednesday) | Group Stage | 12PM – 10PM |
| 25th (Thursday) | Group Stage | 12PM – 10PM |
| 26th (Friday) | Playoffs (Main Stage) | 12PM – 10PM |
| 27th (Saturday) | Playoffs (Main Stage) | 12PM – 10PM |
| 28th (Sunday) | Playoffs (Main Stage) | 12PM – 10PM |
Which teams are participating in the ESL One Malaysia 2022? [UPDATED]
UPDATE:
The list of invited participants is complete! After all the invites were revealed and the qualifiers were over, ESL has finalized the lineup that will attend ESL One Malaysia. The teams are OG, Fnatic, Alliance, Team Liquid, Team Secret, Nigma Galaxy, Entity, Team Aster, BOOM Esports, Talon Esports, TSM FTX, and Thunder Awaken.
OG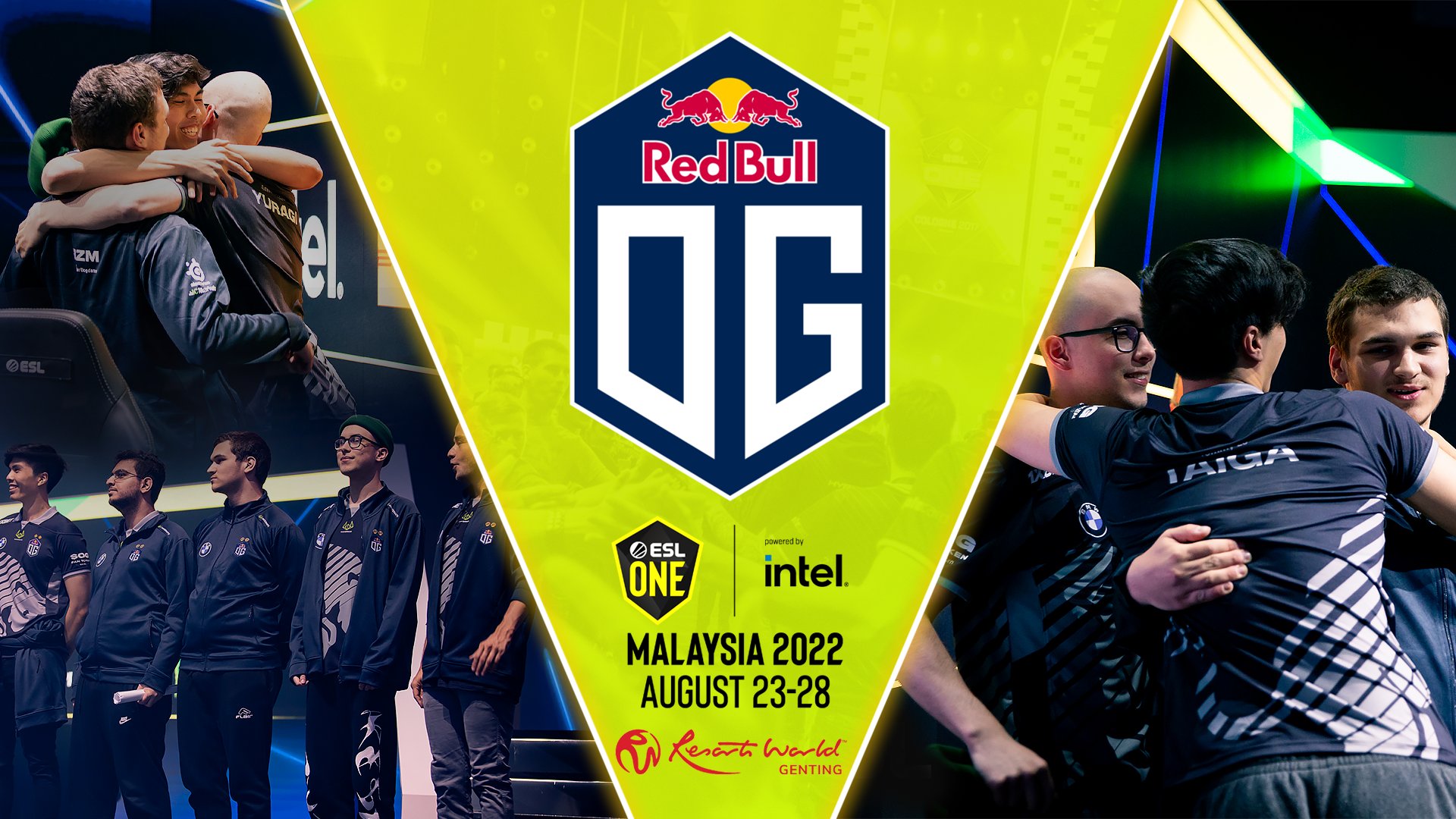 ESL announced the first invitee and it is none other than OG themselves. The Stockholm Major champions are arguably the most popular Dota 2 team at the moment and their presence will bring some exciting explosions at Genting Highlands. Can OG make this their 2nd championship in a row?
Fnatic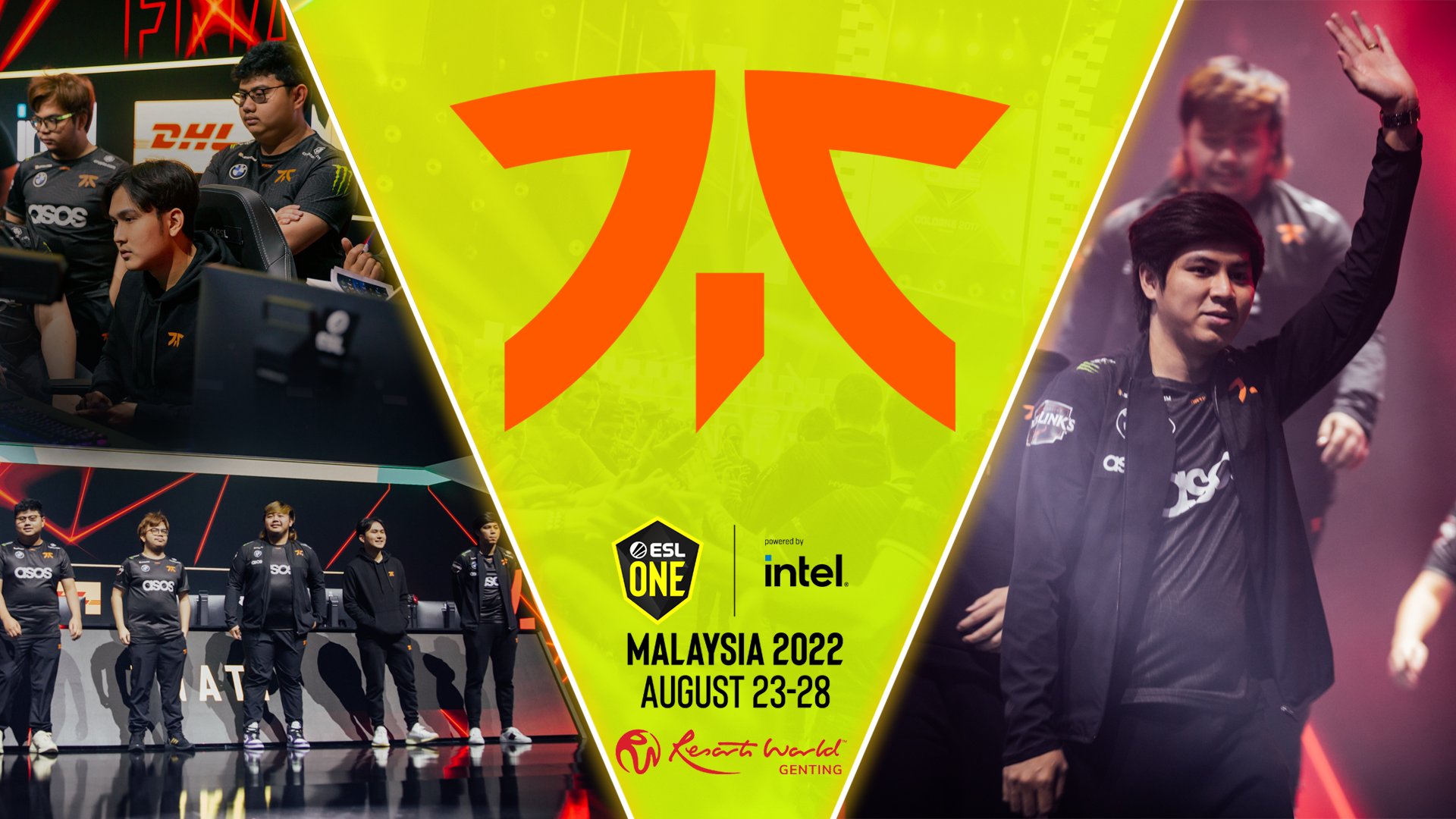 SEA's strongest force is ready to rile up the home crowd! Fnatic has been a very consistent team despite a little roster shuffle here and there. Nevertheless, the local squad is only growing stronger over time, pulling off one of the craziest games at the Stockholm Major vs OG. Will the kings of SEA defend their territory and claim the championship?
Alliance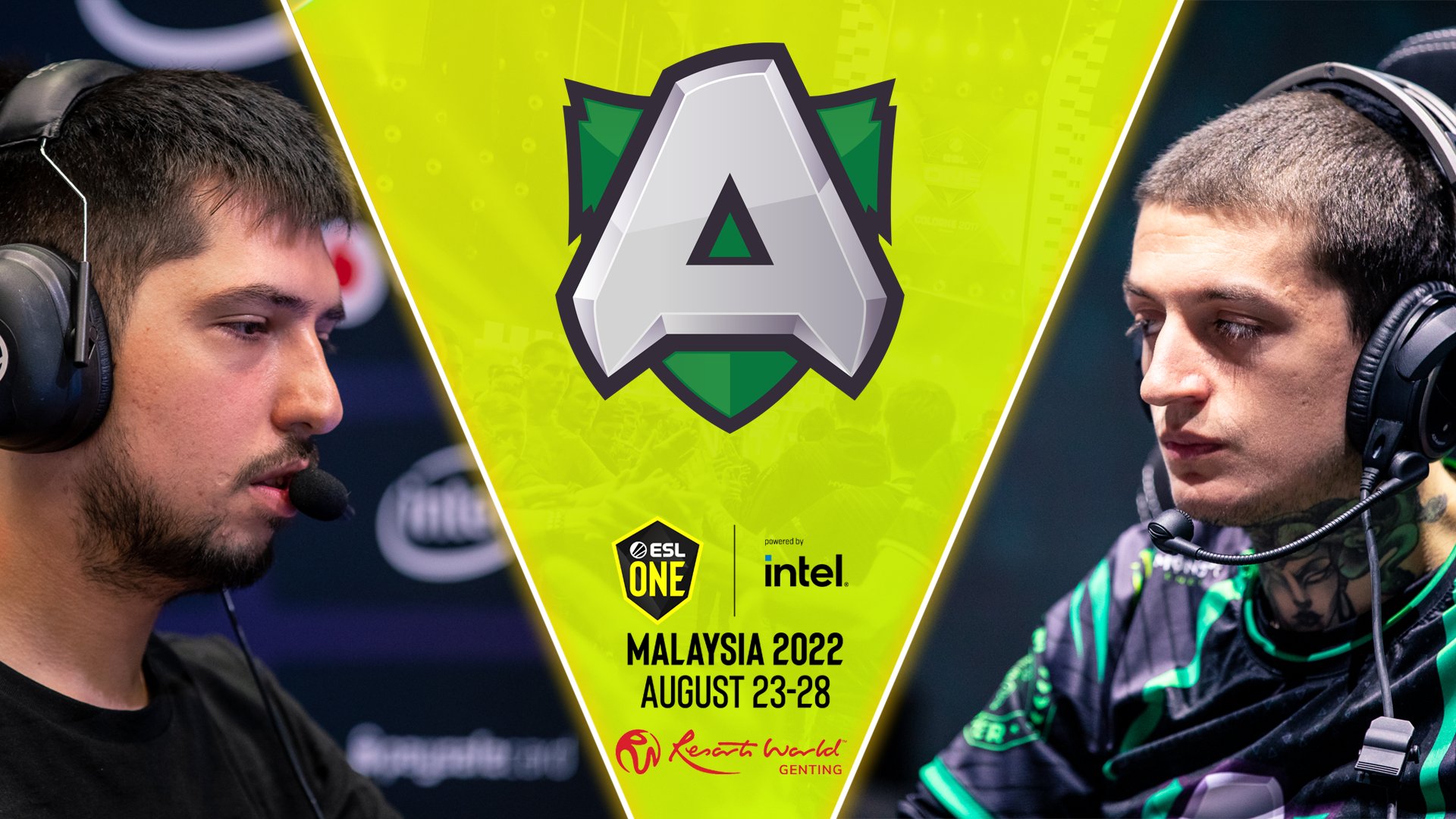 Alliance is bringing its legacy to the land of Malaysia! We will get to see the storied org and its colorful lineup play like a shark on the stage of Genting. Despite a tough season throughout, Alliance is far from giving up. Will we see the squad recuperate and make a magical run at the championship?
Team Liquid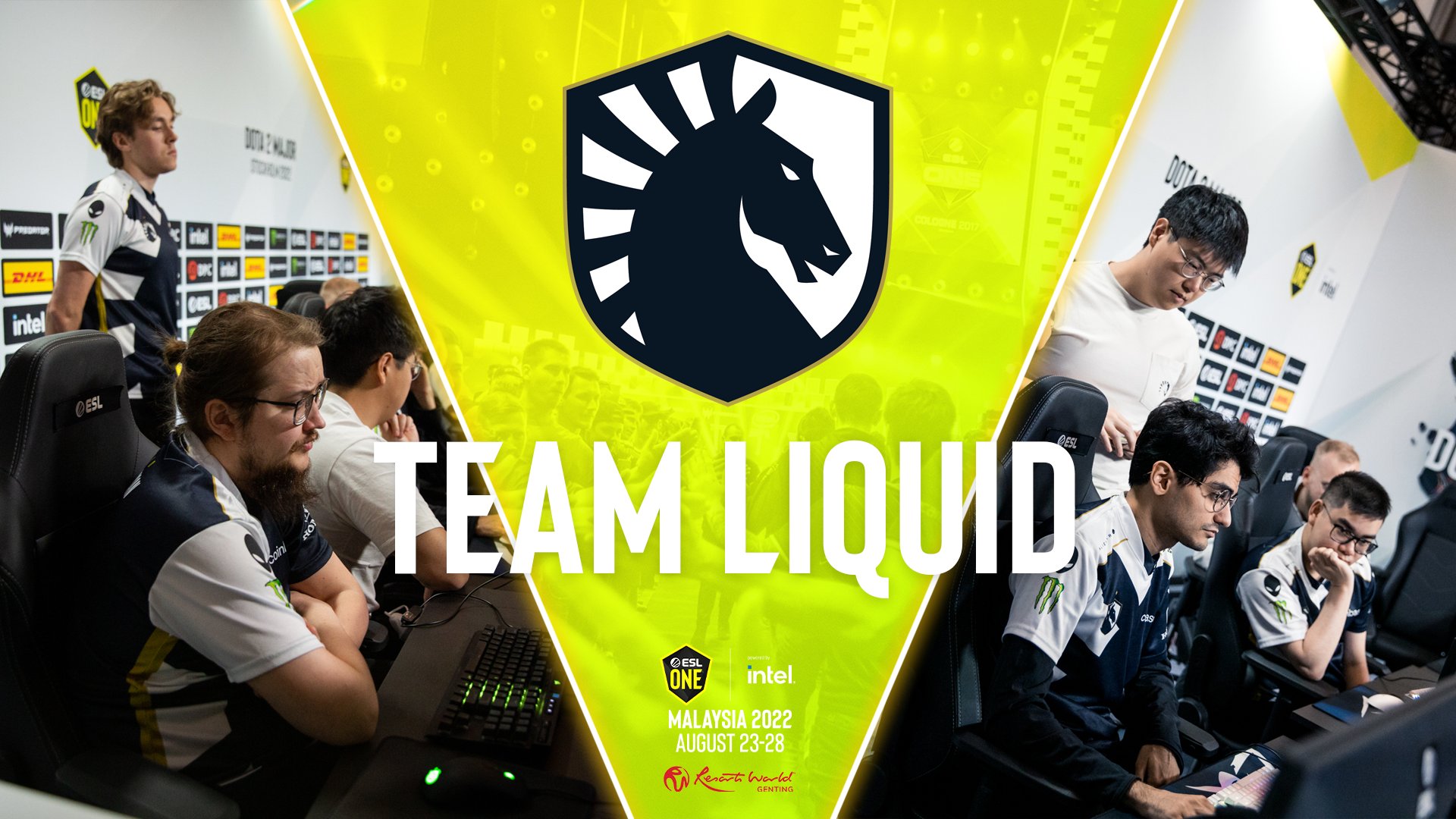 Liquid will be bringing a splash to Malaysia! The team is one the most consistent in the world, now fielding a lineup of powerful veterans. Even though sometimes they show signs of imbalance, underestimating the team is foolish. Will we see Team Liquid making waves at the stage of Genting?
Team Secret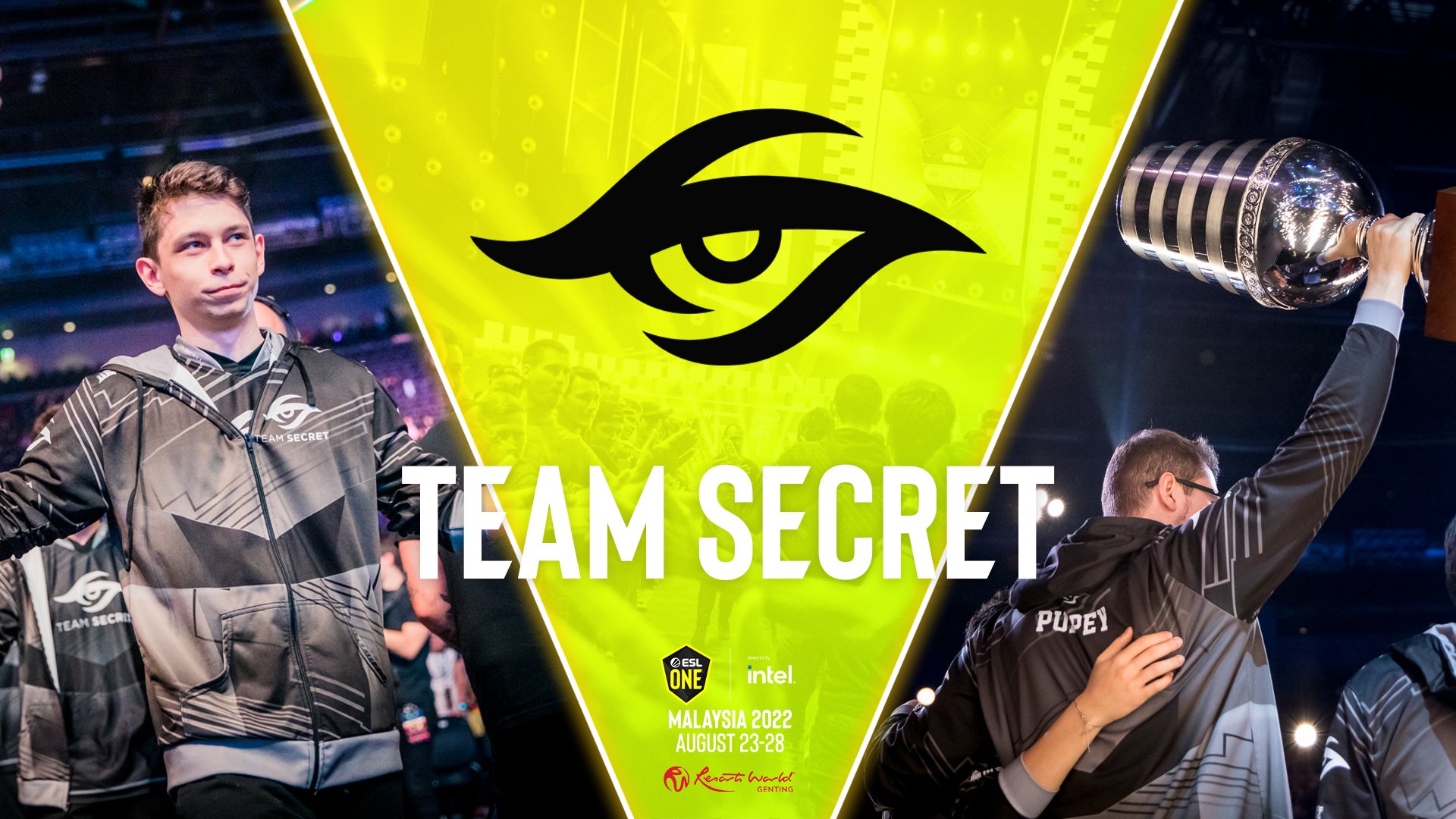 Another powerhouse joins the lineup! Team Secret will march to Malaysia and bring their high-class Dota 2 on stage this August. The team brings not only a load of experience but also raw Dota 2 talent. Unfortunately, we'll be missing long-time position 4 for Secret, Yapzor, as he takes an extended break. With Zayac filling in his shoes, will we see the storied captain, Puppey, lead his team to glory?
Nigma Galaxy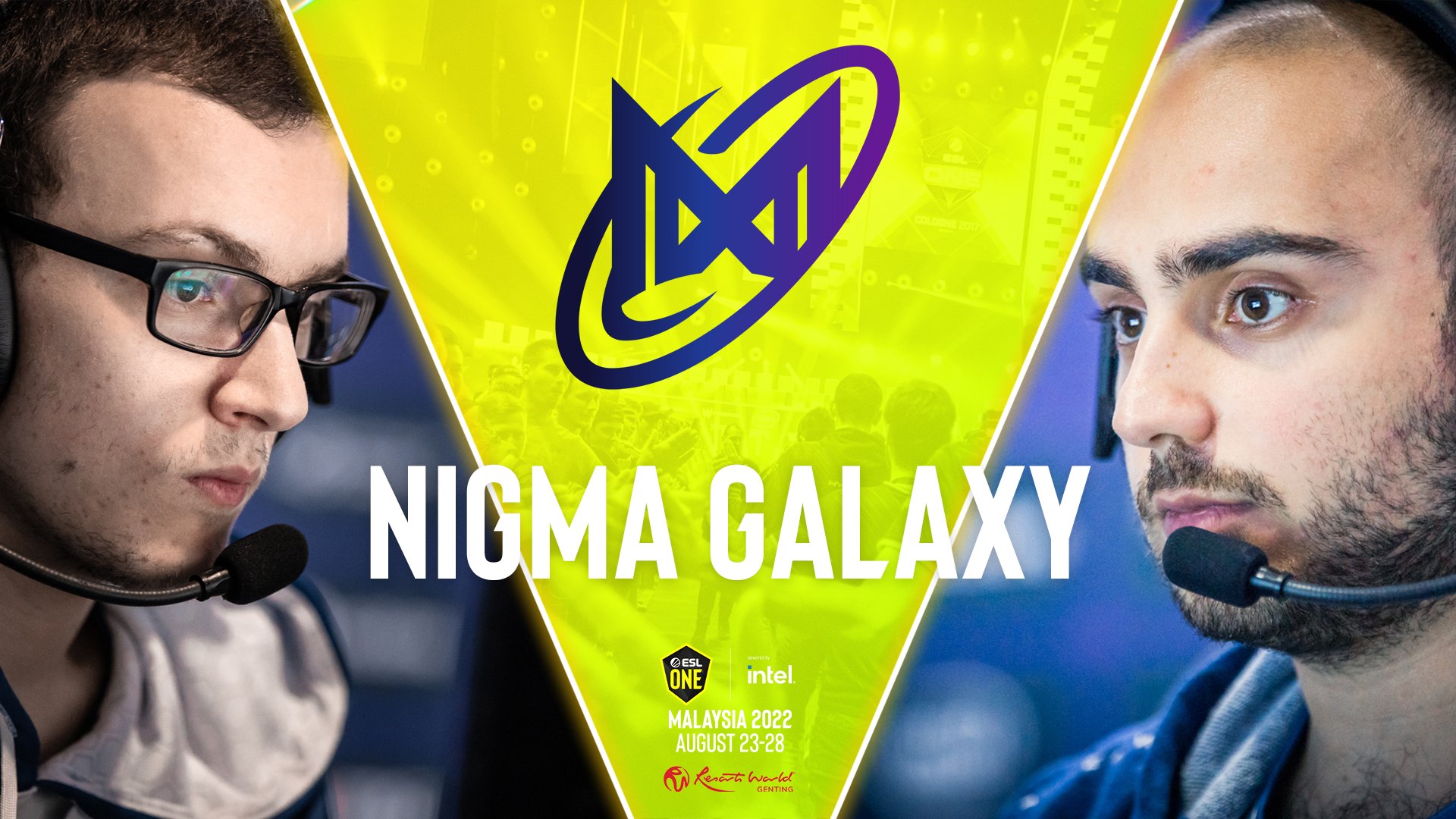 We'll not only be seeing the constellations in the sky of Genting but also stars in the arena itself. Nigma Galaxy is the 6th team unveiled to join the next big event. This would also be the first time we see SumaiL play alongside NGX at a LAN event! We can already foresee fans going wild at the sight of the two historic prodigies, SumaiL and Miracle- playing together. But will they deliver and live up to the hype?
Which teams are invited to the ESL One Malaysia Close Qualifiers?
Europe: Gaimin Gladiators, NAVI, Entity, and BetBoom Team
Southeast Asia: BOOM Esports, Polaris Esports, Team SMG, RSG, and T1
North America: TSM, Wildcard Gaming, Evil Geniuses, Quincy Crew, and Nouns Esports
South America: Thunder Awaken, Hokori, Tempest, Infamous, and beastcoast
ESL One Malaysia 2022 Ticket Prices and Packages
For those who are planning to attend the LAN event, there are multiple ticket packages that you can choose from. However, they are QUICKLY selling out! At the time of writing, 80% of tickets have been sold out.
Ticket options:
Outer Ranks Seat (1 Day): $16 (RM69)
Outer Ranks Seat (3 Days): $29 (RM129)
Inner Ranks Seat (3 Days + exclusive T-Shirt): $57 (RM249)
Premium Infield Seat (3 Days + exclusive T-Shirt, Goodie Bag and more): $91 (RM399) [SOLD OUT]
You can purchase your tickets here.
Cosplay Competition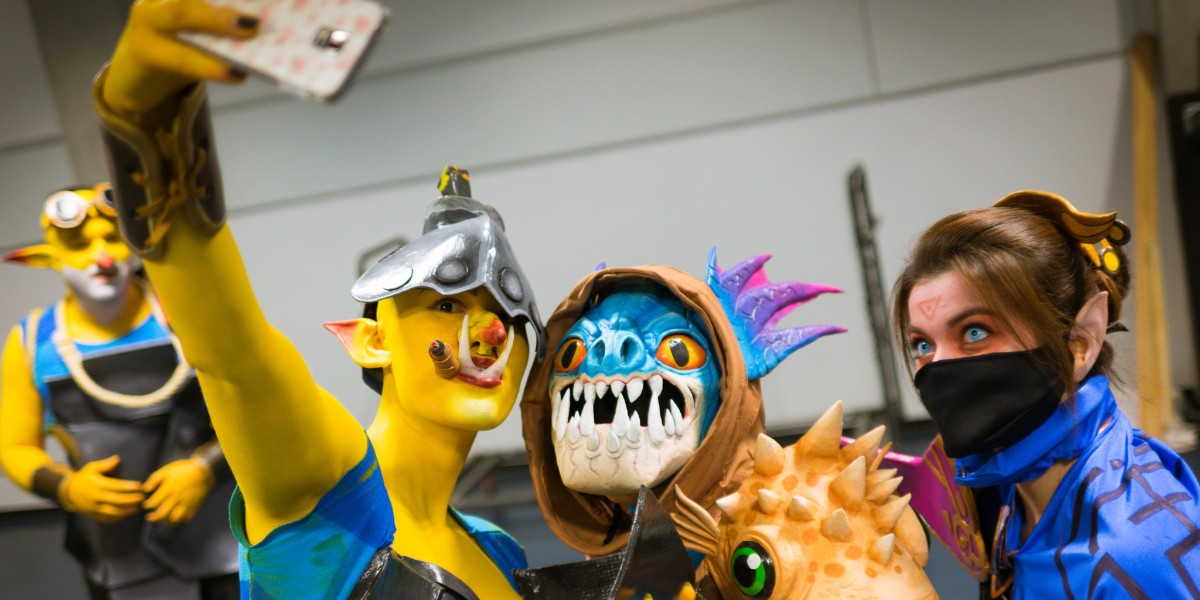 Fans and players attending the tournament will also witness the creative side of Dota 2 with the cosplay competition. If you are interested to join in on the fun and flex your best character impersonation, you can sign up for the cosplay here. Those that sign up for the competition will receive 2 'Plus' Tickets including all the freebies for the ESL One Malaysia. Moreover, there will be a $2,200 USD (RM9,500) overall reward for the best cosplayers of the event.
Prize distribution for the ESL One Malaysia 2022 cosplay competition:
1st place: $681 (RM3,000)
2nd place: $567 (RM2,500)
3rd place: $454 (RM 2,000)
Best Armour Costume: $170 (RM750)
Best Fabric Costume: $170 (RM750)
Judges Favorite: $113 (RM 500)
More awaits in August of 2022, so meanwhile, stick around Esports.gg for anything Dota 2.