The 2022 Ti11 battle pass is here! Join us as we break down all the big rewards that are coming with the new battle pass!
At long last, the 2022 Battle Pass is here in all its glory. With a two-part battle pass with tons of new items that include skins, towers, couriers and much more. With the current Part I rewards already available, players will have more than enough items and rewards to keep them occupied until Part II. So, lets break down all the big rewards of Part I and Part II of the 2022 Battle Pass!
The 2022 Battle Pass' Arcanas, Personas and Prestige bundle
The 2022 Battle Pass is bringing tons of new high quality items to players. The Battle Pass features new arcanas, personas and even a prestige bundle.
The Claszian Apostasy Faceless Void Arcana
The TI10 Arcana vote winner Faceless Void receives an Arcana in the new 2022 battle pass. The Claszian Apostasy bundle has tons of new effects for all of Faceless Void's abilities, Mjollnir and Mask of Madness that give them quite the scary Cthulian vibes. At level 495 players receive the bundle and need to kill at least 250 enemies while inside a chronosphere to unlock the alternate style.
Razor's Voidstorm Asylum Arcana
Also on the Arcana list, everyone's favorite damage-stealing lightning revenant is getting one as well. Although the Arcana isn't arriving until Part II of the Battle Pass. Unfortunately, we don't know anything about the Arcana. However, we can infer that like all the other modern arcana, Razor will receive all custom new effects for their abilities, some item icon changes, and an alternate style.
PA's Exile Unveiled and CM's Conduit of the Blue Heart Personas
Also in the 2022 Battle Pass are the two new personas for Phantom Assassin and Crystal Maiden. Phantom Assassin's persona is earned at level 296, while Crystal Maiden's is at level 148. Both personas look phenomenal, with PA's looking like a male elven assassin. While on the other hand, Crystal Maiden looks similar with a big ice dog alongside her which could be a grown up version of her Arcana's dog.
(Image via Valve)
Primal Beast Prestige Bundle
Also in terms of prestige skins, there's a Prestige bundle for the newest hero: Primal Beast. Like the personas, we don't know too much about the bundle. But if its comparable to the other most recent prestige item (that wasn't a persona or arcana) was the Axe Unleashed bundle, we have a lot to look forward to.
(Image via Valve)
Immortals of the 2022 Battle Pass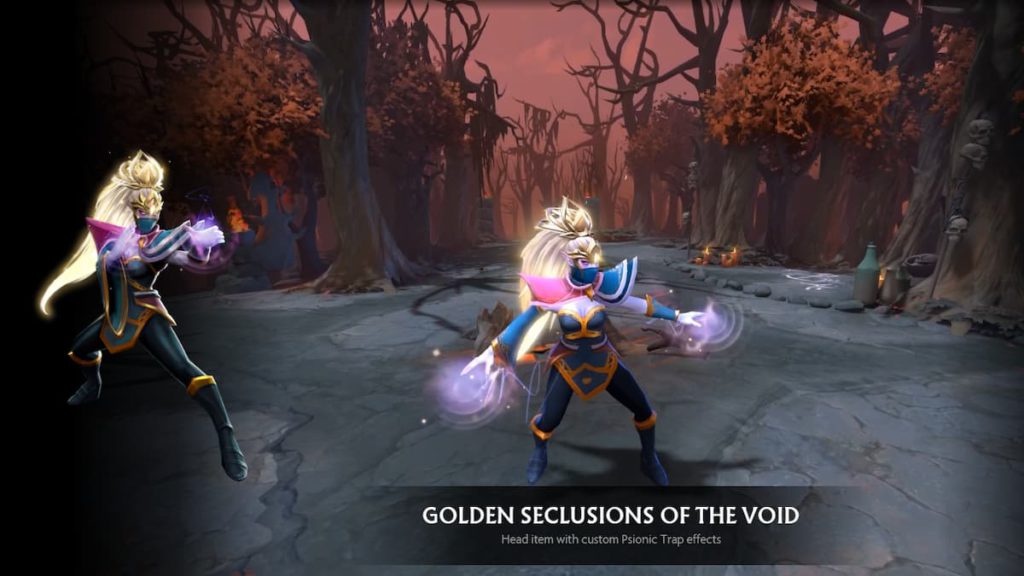 Like all battle passes, the 2022 Battle Pass features two different sets of Immortals for heroes. In each set of Immortals, there are nine different items, but five are guaranteed and four are bonuses. Immortal I has Treasures for Centaur, Enchantress, Templar Assassin, Venomancer, Meepo, Bristleback and Hoodwink. Each item gives custom effects and icon for the heroes ability. However, players won't be able to receive the second set of Immortals until Part II arrives.
Taunts
(Image via Valve)
There are also taunts for heroes coming in the 2022 Battle Pass. There are two types of sets, ones that are currently available and ones that are coming in Part II. In the ones currently available, there are taunts for Bloodseeker, Sand King, Tidehunter, Chen and Abbadon at levels 4, 65, 145, 231 and 429 respectfully. On the other hand, the rest of the taunts for Elder Titan, Primal Beast, Underlord, Dark Seer and Outworld Devourer at levels 39, 91, 181, 353 and 531 respectively.
Custom Towers, courier, wards in the 2022 Battle Pass
Last but not least are the custom towers, evolving courier and new wards that come with each year to the new battle pass. The 2022 Battle Pass has new crab-like towers called the Stoneclaw Scavengers which are earned at level 176. Unlike the Silkwing Spotter wards and Pouches, the evolving courier which are earned as soon as the new Battle Pass is purchased.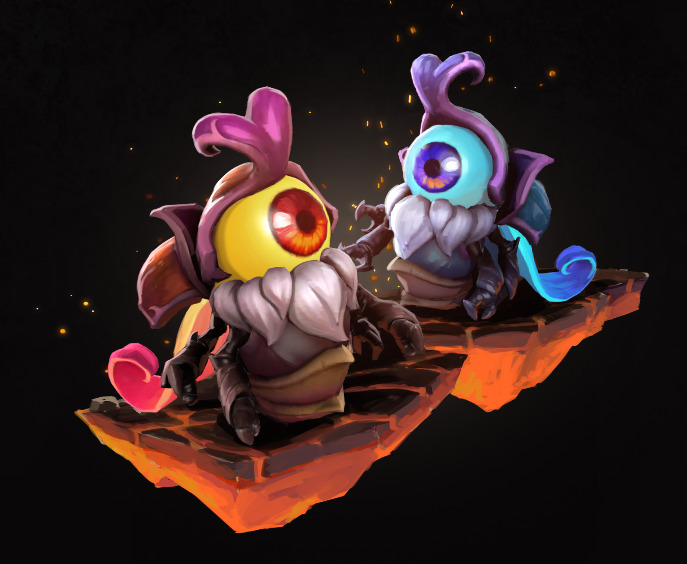 The two-part Battle Pass is definitely a surprise, but for the amount of content it seems like there will be lots to come. To see the the full blog post, you can check it out here. For more Dota 2 content, stick around on Esports.gg!