A part of the 87-0 roster, Major winner, and legend of the scene, Xizt, has formally retired from playing competitive CS:GO.
Richard "Xizt" Landstrom, after a near 12 year career, has officially retired as a player from Counter-Strike. Since 1.6, Xizt had become a staple of Swedish Counter-Strike and earned trophy after trophy under the Fnatic banner. Xizt found himself playing for the Ninjas in Pyjamas after pivoting to CS:GO, and would go on with the roster to win 87 series in a row without a defeat. From 2010 to 2018, the Swedish legend quickly became one of the most important callers the game has ever had to offer.
A part of the Longest Winstreak (87-0) in CS: GO
In 2014, Xizt was finally able to lead the Ninjas to their first Major championship in Cologne. Defeating the likes of their rivals, fnatic, and shutting down a French LDLC dream run certainly made the victory that much sweeter in the historic venue. Christoper "GeT_RiGhT" Alesund and Patrik "f0rest" Lindberg were heralded as some of the greatest players to touch the game and were importantly always led by Xizt throughout their massive tournament haul as a core. Cologne was no exception to the rule.
The legendary 87-0 NiP roster, champions of ESL One Cologne 2014. (Courtesy of Nathan Fusco)
Once the streak of wins was snapped, NiP headed for turbulent times aplenty. A rotating carousel for a fifth player caused inevitable drama to occur surrounding the team. However, Xizt kept his head to the ground and hunted for more trophies. In 2016, he finally won on home soil after winning DreamHack Masters Malmo by defeating the likes of Virtus.Pro and Natus Vincere in some key playoff wins. A dark horse at IEM Oakland, vintage NiP performances were on display as the team shockingly defeated Gabriel "FalleN" Toledo's SK Gaming to win it all.
After such a win, the Ninjas could not front any more titles alongside Jacob "pyth" Mourujarvi . They had to make the hard decision to part ways with Adam "friberg" Friberg and pyth to usher in a new age of NiP Counter-Strike. Both Fredrik "REZ" Sterner and William "draken" Sundin had big shoes to fill on such a big stage and the results were middling at best. IEM Oakland in 2017 seemed like a shot in the dark, but the NiP magic still came alive. Defeating SK Gaming once more and triumphing over Finn "karrigan" Andersen's star-studded FaZe lineup in a BO5, Xizt had taken the team to an impossible title run once more.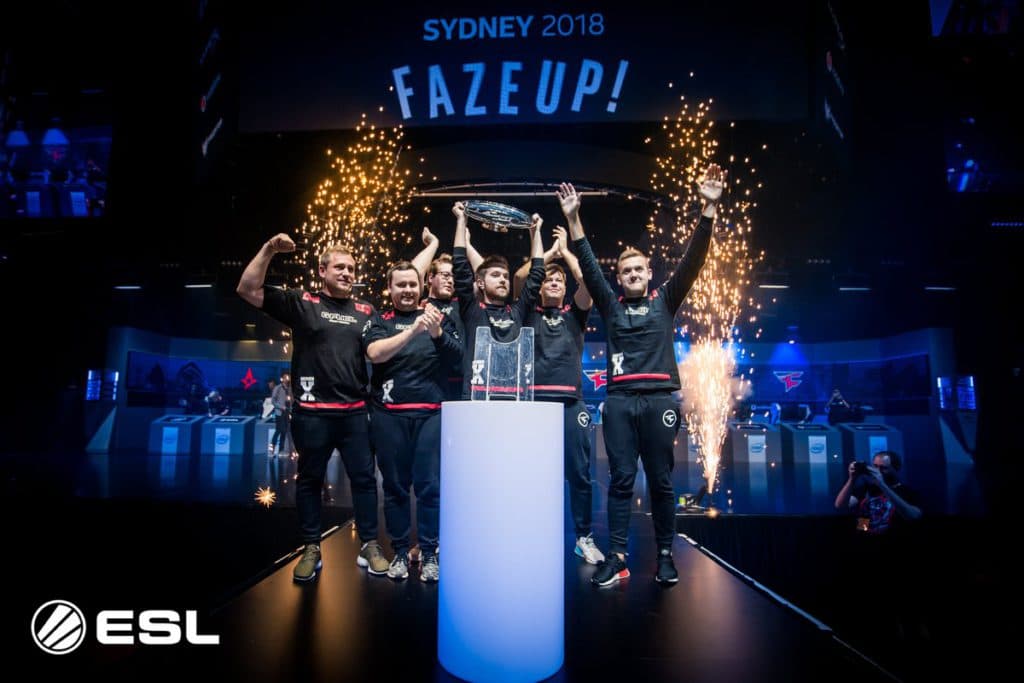 An impossible title of IEM Sydney 2018 alongside Xizt. (Courtesy of ESL)
Following such a win, hard times fell over the NiP camp yet again. Xizt's calling and individual performances had taken a toll. In 2018, the organization heavily rescinded the services of the Swedish caller and forced to seek opportunities elsewhere. In a couple months, he had a short stint with FaZe Clan; he temporarily revived the organization to win IEM Sydney. Fans got a glimpse of the same kind of magic that the NiP roster of old was known for.
His last couple of mainstays, Dignitas and Fnatic, did not pan out to the same levels of success as his previous organizations. Despite this, Xizt became a long-lasting player in the competitive scene for quite the long period of time. Racking up trophy after trophy, earning a Top-20 Player appearance and winning a Major, the Swedish mastermind of Xizt will sorely be missed from the Counter-Strike scene. Cited by HLTV, the door still remains open for him to return in a role away from the mouse.
CS: GO Players React to Xizt's Announcement
His former teammate, Counter-Strike legend, Get_RiGhT had some kind words to say for his former captain. The two played together for the Ninjas for the better part of their CS: GO careers.
---
Stay tuned to esports.gg for any updates on one of the legends of Counter-Strike.