The celebration of counter strike continues at PGL Stockholm as we move into the Legends Stage.
Legends
Natus Vincere
NaVi is the number one team in the world without a doubt. They are the only teams in history to have won an IEM Katowice, an IEM Cologne, and an Intel Grand Slam. The only big trophy that they haven't lifted is the coveted major, and nobody deserves it more than s1mple.
The Ukrainian Superstar has attended 2 major finals so far in his career but hasn't lifted the trophy yet. What gets forgotten behind those runners-up positions is the teams that surrounded him at those finals, and how Aleksandr 's1mple' Kostyliev single-handedly carried them to the finals. First, he took Team Liquid to a major final before NA was a dominant region. Then in 2018, he carried NaVi's roster, with veterans Ioann "Edward" Sukhariev and Danylo Ihorovych "Zeus" Teslenko to a major final against the GOAT Astralis.
Now he finally has a team around him that has proven its ability to win everything. With an insanely strong core of stars in s1mple, Denis 'electronic' Sharipov and Valeriy 'B1T' Vakhovskiy, and with Ilya 'Perfecto' Zalutskiy and Kirill 'Boombl4' Mikhailov providing the supportive side for the team, Andrii "B1ad3" Horodenskyi's troops are ready to lift the biggest trophy in the world and cement their legacy as one of the strongest teams in history.
While B1t and Perfect0 both lack big stage experience, they also have vastly different roles in the team. B1t is the young fragger who sometimes even out frags s1mple, even on LAN, whereas Perfecto is the support player and clutch master for the CIS squad.
In front of the crowd, B1t's fragging going missing won't affect NaVi as veterans like S1mple and electronic will get better when they return to their usual habitat of massive crowd-filled stadiums. On the other hand, if Perfecto fails to perform his job as the support player, the team will lose a lot of its structure which could be the factor that makes or breaks NaVi's chances at the major.
Gambit Esports
After being the dominant team in the first half of the year, Gambit has slowed down a little. Their win at Katowice established them as a top-tier contender, but their consistent results and trophies at IEM Summer and Blast Spring Finals established them as the best in the world. Since then, their strong results have continued but NaVi has taken their spot as the best in the world.
While Gambit is still a strong team going into the major, their losing streak against Vitality and their loss to Faze at the only LAN so far, IEM Cologne, leaves them as a contender but not favorites for the event.
While Dmitry 'sh1ro' Sokolov and Sergey 'Ax1Le' Rykhtorov have shown some signs of weakness on LAN, Vladislav 'nafany' Gorshkov has stepped up to the plate with massive performances at IEM Cologne. As the IGL he is also the center of the team's structure so if Gambit wants their best chance at a win Nafany will have to call the best event of his career. While Finn 'karrigan' Andersen as one of the best IGLs in the world, read Gambit like a book, Nafany still is an amazing IGL and will have to be the X-Factor for Gambit.
Team Vitality
Vitality for the majority of 2021, was a team falling out of the top. After hitting the peak in 2020, they had a streak of poor results after Blast Global Finals 2020. RPK's retirement saw Jayson 'Kyojin' Nguyen Van being brought in to replace the veteran anchor. After flopping at the first LAN event, IEM Cologne, the world went onto a player-break and Vitality finally had time to properly bed Kyojin in. ESL Pro League saw a completely different look from the French-Squad and they managed to reach the finals and got another shot at denying someone a grand slam. At IEM Fall they finished at the 3rd position after a close loss to resurgent NIP.
With these results, they come into the major as one of the favorites to make the top 4, and if Mathieu 'ZywOo' Herbaut hits a peak in form, they have a shot at making the finals. Zyw0o in previous majors has had drops in performance and hasn't played his best game on the big stage. But this comes with the context that both those majors were in his rookie year and he has since had 2 more years of experience and has been ranked as the best player in the world in both years.
Ninjas In Pyjamas
Back in the early days of CSGO, NIP made the finals of the first 5 majors straight. Since then they've been getting progressively worse as they refused to let go of the legendary duo of Christopher "GeT_RiGhT" Alesund and Patrik "f0rest" Lindberg. Now with the addition of a Dane to the historically Swedish team, they have finally cracked the code.
After their victory at IEM Fall, NIP has finally managed to get back into the top 2 teams in the world after 6 years. Coming into the major they have hit a surprise peak of form despite people having questions about Linus "LNZ" Holtäng's status on the roster. With the major being in Stockholm, NIP is ready to challenge the top dogs on home soil, but only time will tell if their roster with 3 rookies will fail under the pressure of LAN.
For them to challenge NaVi for the crown, they'll need Fredrik "REZ" Sterner to continue his strong showings and for Hampus "hampus" Poser to continue calling a strong game under the pressure of the crowd and the major.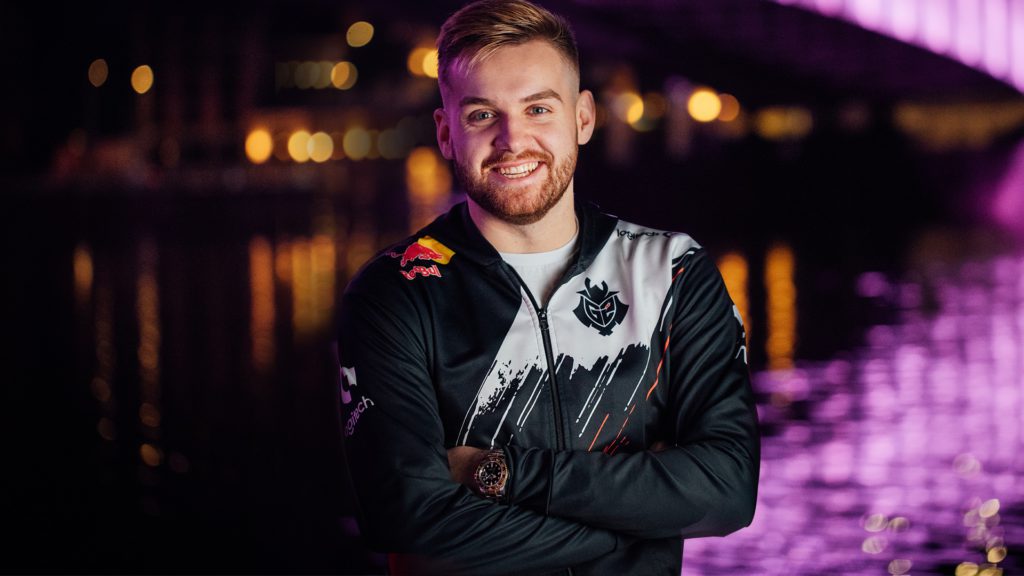 G2 Esports
If you asked anyone for Major Favorites before the player break, everyone would have had G2 up there as no.2 or no.3 best team in the world. Today, its a totally different story. The G2 that defeated Gambit and face NaVi in a close 3-0 grand finals, never came out of the player-break. Their 0-5 group stage exit at EPL S14 was appaling and their recent losses to Movistar Riders and Mad Lions puts them solidly as one of the teams that's going to flop in this major.
It'll take a miracle to see G2 in the top 8 of this event, especially when you consider the bo1 component of the legends stage. Their saving grace has to be Nikola "NiKo" Kovač hard carrying in Mousesports throwback form. If they fail at this major, roster changes will definitely be on the cards. Luckily for G2, their strong form back at Flashpoint 3 has allowed them to get enough points to be a Legends team, meaning they'll avoid a lot of the lower ranked teams that they struggle with.
Team Liquid
America's Team, Liquid is the last squad keeping the NA dream alive. They are the only team that's remotely a competitive playoffs team from NA, and is coming in to the major with a fire under their belly. Their last major outing saw them coming in as the biggest favorites ever in the history of the Majors. Fans of Liquid remember what happened next all too well, Astralis reached the playoffs and due to both teams making mistakes in the previous stage, they ended up facing each other in the Quarter-Finals. What followed was the greatest Map Punish Pick ever, as Astralis pulled out a Vertigo pick and comfortably defeated Liquid 2-0 to stop their Legendary Summer Run.
This time, Liquid are once again the underdogs, even more so with the absence of their coach adreN who has taken a leave to attend the birth of his child. adreN has been crucial in turning the Liquid ship around, and it remains to be seen how much of an impact his absence will have on the team.
For Liquid to win this, they don't even need to do much differently inside the game itself. Their problem has always been their mental game, if they don't believe in themselves they will lose. If veteran IGL, Gabriel "FalleN" Toledo can pull his troops up and give them the inspiring speech that sets them on fire, they have the skills and the tactics to compete in the Playoffs.
Furia
4 out of 5 players, that's surely enough for a team to remain good right? Furia's answer to that is definitely no. Ever since Henrique "HEN1" Teles left Furia to play with his twin Lucas "LUCAS1" Teles, both parties have had a terrible time. Hen1 ended up buying himself out of his contract and now has been benched from 00Nation. Furia ended up playing with Lucas "honda" Honda but never achieved the amazing synergy and level that they reached with Hen1 in the lineup.
Now with a recent roster change, they have managed to qualify for the Major as a legend. But with the depleted scene in NA, that means very little for the major. Sure with their unique playstyle they could be an upset team in the group stage but, seeing them secure a playoffs berth would be surprising.
Evil Geniuses
Why is this team here? The fact that Evil Geniuses have qualified at all is baffling, but to see them get a direct place in the top 16 highlights the massive flaws in the Regional Major Ranking systems. Because CS_Summit 8 awarded points to all 8 attendees, EG received a massive boost in points despite not winning a single series. The cherry on top is that the only reason they played the 5th-6th decided match against Extremum is that Triumph's Jack "xCeeD" Holiman didn't wake up for a qualifier match for the Major.
With that out of the way, Evil Geniuses have no real chance at making any impact at the major, unless Peter "stanislaw" Jarguz, Vincent "Brehze" Cayonte, and Tsvetelin "CeRq" Dimitrov roll back the years to 2019. In the last 3 months they have played 22 maps and won 8. They have no real map pool, playing 5 maps in the last 5 months and only having wins on 3 of them. If EG win a map in this group stage i'll be surprised. For now they're my pick to go 0-3.
Challengers
Faze Clan
Faze Clan absolutely levelled up in the challengers stage of this event. The stars continued their strong performances from earlier. On top of that Karrigan pulled out some S1mple levels of performances. All of these factors combined put Faze through 3-0 through the stage.
In this stage, they once again come in as a team that should find it hard to get through, but their recent form suggests that they'd be a super strong even in this stage. If the stars show up consistently, Faze will have a chance of going through the groups, as Karrigan can still absolutely call circles around the young teams. If Karrigan decided to have S1mple-esque performances that'd make them a championship contender.
Copenhagen Flames
Copenhagen Flames continue to surprise many people. They came in to the event as one of the IEM Fall underdogs, and have now gone through 3-0. The only caveat their performance has, is that as a B stream only team, they didn't play any games in the studio environment. As the Top 16 will only be playing in the Studio setup, there's a chance that the pressure finally gets to them.
Fredrik "roeJ" Jørgensen and Nico "nicoodoz" Tamjidi have been playing incredibly well, with roeJ being the best player in the entire challengers stage. They will need to remain mentally strong against some of the best teams in the world to get through the next stage. If they do they'll be immortalized in the game, if they fail they'll join the many teams who failed under pressure.
ENCE
ENCE has massively levelled up in the past couple months. Their star players are gaining the experience to compete at the top level and their teamplay is strong. With that said, they aren't a lock-in to make it to the playoffs. Olek "hades" Miskiewicz will have to show up big time to battle some of the strong AWPers in this stage, while Paweł "dycha" Dycha and Lotan "Spinx" Giladi maintain their performances.
With their Opening game being against Gambit, it'll be an uphill battle for ENCE to make it through, but who knows, maybe they'll show us why everything seems so EZ4ENCE.
Entropiq
The CIS era lives on as 4 out of the 5 teams at this Major have made it into the Top 16. Entropiq has been a strong tier 2 team ever since their time in Winstrike. And making it this far for them is a huge success. But this is where they should realistically become just an upset team who'll make someone else's qualification difficult. It is unlikely that Entropiq are able to qualify to the playoffs and will instead be taking a map or two here and there. Aleksey "El1an" Gusev and Viktor "Lack1" Boldyrev are strong star fraggers but the team is outclassed in this stage.
Virtus.Pro
Virtus.Pro's storyline from the previous major to now is insane. After reaching the finals as Avangar in a massive underdog run, they went on to remain competitive in the top scene for a couple of months before getting signed by legendary organization Virtus.Pro. Then they had a few months of mediocrity in 2020, which forced them to consider roster moves. The replacement of Däuren "AdreN" Qystaubaev with Mareks "YEKINDAR" Gaļinskis has been one of the best roster moves of the years. The change propelled VP back into being a top tier team.
Since IEM Katowice, VP was a top 5 team for quite some time, before having another mini-slump which saw Sanjar "SANJI" Kuliev getting replaced with Evgeniy "FL1T" Lebedev. In the challengers stage, VP didn't impress much as they played teams like paiN and Movistar Riders close, and got blown out of the water by Faze. But their resilience in the series against Spirit is a big positive when it comes to the Legends stage. They might invoke some of the classic Avangar skills, where they used to grind out every game and squeek through series.
Heroic
Heroic have been one of the biggest dissapointments of the challengers stage. Coming in as favorites for the stage, everyone expected them to go 3-0. But they ended up barely qualifying 3-2 and didn't look great while doing it. Their map pool looks weaker and they need more consistent fragging around Martin "stavn" Lund. I expect them to reset in the Legends stage and they should still be able to get through this stage. But they have a chance of bombing the stage completely if they don't fix their issues.
Astralis
The other Danes were just as weak in the challengers stage. After getting completely destroyed in the best of ones, they got lucky draws to play against Godsent and Pain some of the weakest teams in the whole group. They have made it through to the top 16, but they'll have to heavily rely on their experience to carry them through this. If they fail the best of ones again, I could see this being the end of Astralis' playoffs streak. With no Nicolai "dev1ce" Reedtz, they'll have to rely on Emil "Magisk" Reif and Peter "dupreeh" Rasmussen to be the stars for the teams.
What's interesting is the frequency with which dupreeh and Lukas "gla1ve" Rossander pick up the AWP over Philip "Lucky" Ewald, which shows lack of confidence in their AWPer. Would Lucas "Bubzkji" Andersen have been a better choice instead of Lucky?
MOUZ
With no real expectations coming into the major, MOUZ have basically performed as expected, relying on superstar performances from Robin "ropz" Kool and a miracle from Frederik "acoR" Gyldstrand to get through. In this stage they are one of the weakest teams and can easily go 0-3. Unless acoR can retain his form from yesterday, they'll get knocked out pretty quickly and won't be given a chance at playoffs.
If acoR continues to have a strong performance then this team has a punchers chance to get through but it'll be extremely hard as the lowest seed.
That was our preview of the Legends Stage, stay tuned to esports.gg to keep up with PGL Stockholm.