We have our two finalists of the PGL Stockholm Major ready for battle. Let's see how the two match-up against each other.
NiKo made the above tweet just after the StarLadder Berlin Major. Despite already being the biggest names in the game (even at the time), NiKo and S1mple had zero Majors between them. They are yet to win a Major. That is going to change tonight. Astralis' dominance might have overshadowed their achievements till now, but there's no Astralis anymore at the PGL Stockholm Major. Let's see how NAVI and G2 esports shape up against each other.
NAVI and G2 esports Set for EPIC Grand Finals… Again
The last three LAN events have seen NAVI and G2 esports face each other in the Grand Finals. NAVI has had the upper hand in these matches, but G2's players are playing on another level at Stockholm.
This match-up is as much about the rematch between the two organizations as it is about the 'NiK0 vs S1mple' rivalry. G2 and NAVI have faced each other in the Grand Finals of the last two LAN events – IEM Katowice 2020 & IEM Cologne 2021. NAVI won both the series with a 3-0 score, exerting their dominance on LAN.
But this Major hits different. While G2 is still the underdog, not many would place NAVI to go 2-0 in the finals. NAVI looks strong, but so does G2. Let's take a deep dive into the two team's statistics and performance so far at the Major.
Individual Player Statistics – Which NiK0 will Show Up?
When it comes to the Stockholm Major player statistics across the two teams, NAVI has three players in the top four. With a 1.73 K/D ratio and a +75 KDA, S1mple leads the rankings. The other NAVI players to join him in the top five are b1t and electronic. Despite being a new addition to the team, b1t has performed admirably well and has led NAVI through much of the Legends stage as well as the playoffs. He has a 1.56 K/D ratio slightly above his teammate, electronic. Electronic has a 1.32 K/D ratio but has had many impact kills that determined the course of NAVI's Major journey.
But guess which player is sitting amongst these CIS players in the statistics. It's none other than NiKo. NiKo has a 1.46 K/D ratio, and while this might be lower than S1mple in pure statistics, his kills have much more impact for G2 than S1mple's for NAVI.
The next best G2 player is huNter- who is at ninth place with a 1.20 K/D ratio. Needless to say, G2's results in the Grand Finals will be heavily dependent on NiKo's performance.
NiKo's frags are not only good for the team's statistics, but the player also motivates the team with his performance. In the match against Heroic, NiKo had 81 kills across three maps. In the one against NiP, he had 51! Playoffs NiKo seems to be in scary form and NAVI would need to counter him specifically if they want to win their first-ever CS: GO Major.
Do NiKo's Frags Have More Impact?
NiKo is the make-or-break factor for G2 esports. Not only does he often lead the team in terms of pure statistics, but his frags also open up avenues for attack for G2 esports.
The 24-year-old player leads the PGL Major in opening kills. According to data obtained from HLTV.org, NiKo gets an opening kill once in every five rounds on average. This data, coupled with his individual K/D ratio at the Major makes NiKo's impact for G2 esports considerably more important.
In contrast, S1mple and b1t are not too far behind, but NAVI does not seem to rely on one individual as much as G2 esports. NiKo has two aces so far in this tournament, one against Entropie and the other against NiP in the Champions stage.
Opening Kills & Pistol Rounds: NAVI Takes the Lead
While G2 (NiKo) has a slight lead when it comes to opening kills, the team does not have the same success in winning pistol rounds. Pistol rounds are often some of the most impactful rounds in the game because they affect the subsequent rounds as well.
While electronic and S1mple are in the top six of pistol round players at the PGL Major, G2's representative huNter- comes in at the 14th place. Despite the statistics, G2 doesn't fare too badly when it comes to pistol rounds. In the playoffs, G2 has a 50% conversion rate, which, while not impressive, is not bad either.
G2 has better utility usage, something that gives it a slight advantage on its map selection. However, NAVI's dominant map pool is always going to be the biggest difference in this match-up.
NAVI: Aiming to Close Out a Perfect Major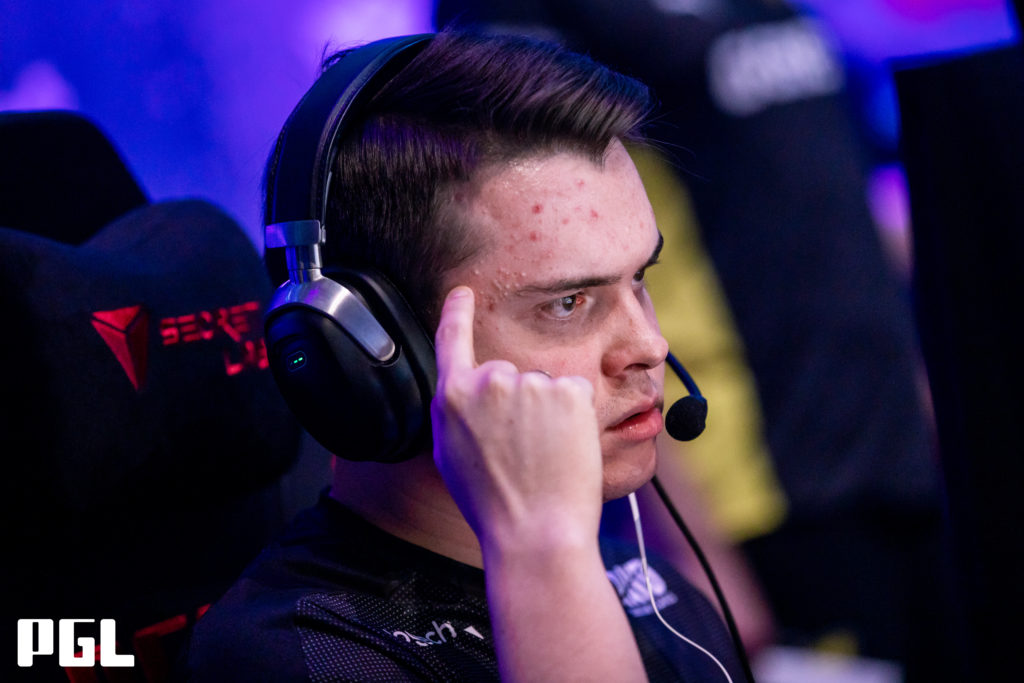 NAVI is yet to lose a map at the PGL Stockholm Major. They go into the playoffs as the overwhelming favorites, and there is a decent chance that the CIS squad might win it 2-0. If that were to happen, NAVI will be the first team in CS: GO to win a Major without losing a single map across various stages. Astralis has won several Majors without losing a map in the playoffs. But in every Major, they have lost a map in the earlier stages.
The PGL Stockholm Grand Finals will take place on November 7 between G2 esports and NAVI. This is the first CS:GO Major in nearly two years and the winning team will claim the title of being the best team in the world. It is a title that cements your place in history and this year, we will have a new champion.
Stay tuned to esports.gg for live coverage of the PGL Stockholm Grand Finals.