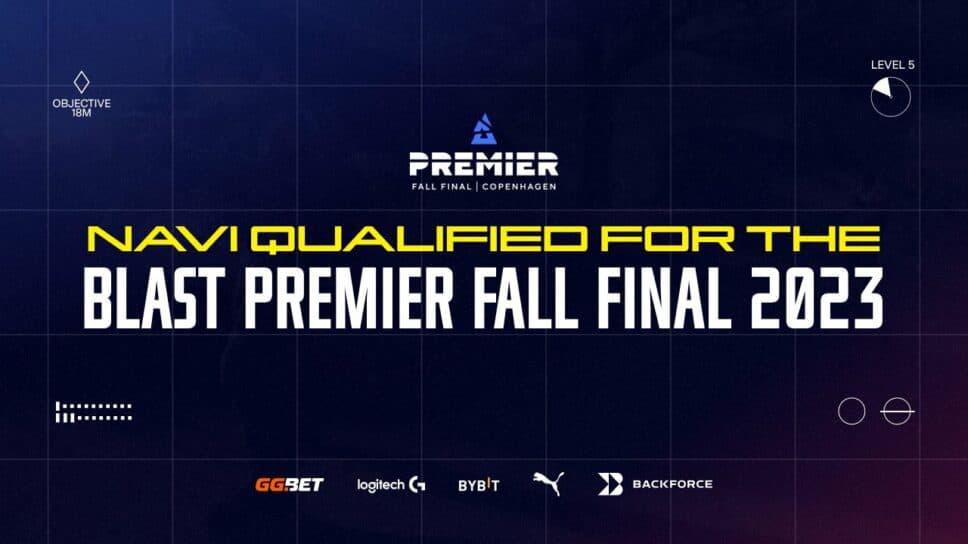 NAVI qualifies for BLAST Premier Fall Finals after close shave against G2
Niko and Hunter combined for 60 kills on Mirage – but it was not enough.
NAVI has become the latest team to qualify for BLAST Premier Fall Finals after a 2-0 victory over G2 esports. Meanwhile, G2 will have to prove their mettle at the Showdown event in October.
NAVI's time to shine
When NAVI announced the recent roster changes, there were apprehensions about the team's ability to compete against other Tier 1 rosters. However, the team's performance at BLAST Premier Fall Groups has been a welcome surprise for many of their fans. The team managed to reach the finals in the group stage and then win against G2 in the playoffs to secure their spot.
The CIS team was dominant right from the start. With a stronghold of a CT side, NAVI hardly let G2 get any free rounds. Usually, it's the T side teams that break the CT economy, but NAVI's string of rounds meant they were able to break through the G2 economy on the T side.
With 29 kills and 25 kills apiece, S1mple and b1t were miles ahead of the competition on G2's map pick of Inferno.
S1mple's excitement and energy during this game were visible to the fans. He was animated and clearly having the time of his life during the NAVI vs G2 match. He led from the forefront ofcourse with a 78.1 ADR.
G2 fought back on the second half with a commendable CT side half for themselves. But they had a mountain to climb having allowed NAVI to get away with a 10-5 lead in the first half.
G2's momentum carried them over to 14 rounds, but NAVI's performance in the final few rounds helped them move over the top. NAVI took Inferno 16-14 before moving on to their favorite map of Mirage.
Another close shave on Mirage
After a 16-14 map win on Inferno, fans were eager to see what Mirage would be like. Mirage was NAVI's map of choice. NAVI started off with a 5-0 round win streak. But once G2 got their hands on guns, they were able to improve their CT side performance. Ultimately, G2 had a one-round lead at the end of the first half.
Mirage is a map that NAVI has been favored on for a long time. The CT Sided nature of Mirage with relatively easy rotations allows NAVI to hold off multiple angles from one position. 
jL stepped up on Mirage along with s1mple and b1t as he helped NAVI's CT side defenses. After taking a 15-12 lead, G2 fought back with two rounds of their own. But NAVI only needed one more round and they managed it to secure the series.
Niko and Hunter combined for 60 kills together and despite this, G2 esports was unable to win against NAVI. Niko and Hunter each had 30 kills each with 21 kills for Niko and 20 for Hunter.
With this victory, NAVI now qualifies directly to the BLAST Premier Fall Finals. Meanwhile, G2 esports will have to compete in the Showdown event that takes place in October. The Showdown event is the final opportunity for teams to qualify for the Fall Finals.