"We are creating a world where everybody can be somebody."
When Counter-Strike 2 (CS2) launched, it immediately attracted 1.5 million concurrent players. Despite the mixed reception on the esports side, ESL FACEIT Group (EFG) charged forward to create the next generation of esports players and fans. We sat down with Shaun Clark, who is the senior director of game ecosystems at EFG, for an interview about this and more!
Shaun Clark (Image via ESL FACEIT Group)
Shaun Clark: From Apollo in Starcraft 2 to leader in CS2
Even prior to working with EFG, Clark was very involved in the esports scene as an accomplished StarCraft 2 commentator. He dedicated a lot of time into playing as terran before giving commentating a try. In addition to being a caster for multiple StarCraft 2 World Championship Series events, he was also the host of DreamHack tournaments throughout the years.
In the interview with esports.gg, he shared how all of his past experience now lets him know what works and what doesn't work in the competitive gaming ecosystem.
"I'm privileged to have come from that time because when someone comes up with a new idea of, 'Hey, this is the direction we should go,' it's like, 'Well, actually. I'm not too sure that's the right way. We've been there before,'" Clark said. "A lot of our communities look up to us to be that leader in this role, to pave the way forward. So my unique experience kind of blends well with the company to make sure we are doing the right things for our community to serve them properly."
ESL Pro Tour 2024 information (Image via ESL FACEIT Group)
At EFG, Clark is the most senior individual who's responsible for CS2. He leads the strategy on CS2 esports business and manages the team that handles the different products and tournaments. His goal is to create a sustainable business that both lives up to company values and benefits the community. An example of this involves delivering on-screen value through EFG's products.
"I was a part of the core team that developed what we have today, which is the ESL Pro Tour," Clark explained. This is a comprehensive tournament circuit that features the ESL Pro League and Intel Extreme Masters (IEM).
Introduced in 2019, the ESL Pro Tour marked a significant shift from the organization's previous approach of running independent tournaments with separate commercialization. Clark revealed that he and his team recognized the need to create a more structured and unified ecosystem that streamlined EFG's esports offerings.
FaZe Clan won IEM Sydney 2023 (Image via ESL FACEIT Group)
The CS2 esports ecosystem
Clark then shared that EFG is closely aligned with Valve's vision for that esports ecosystem. This means minimal impact from Valve's changes. For context, Valve plans to end CS:GO franchising in 2025. Clark added that major tournaments already follow Valve's guidelines with zero business invites. However, EFG does plan on making minor adjustments to a few other tournaments. This is because the organization wants to stay aligned with Valve's approach.
"For IEM Cologne, that tournament has zero business invites in it," he said. "So it's already following the ideation of what Valve seeks. We just need to tweak a few of the other tournaments to follow that, and we're basically just running as usual. So very little impact to us."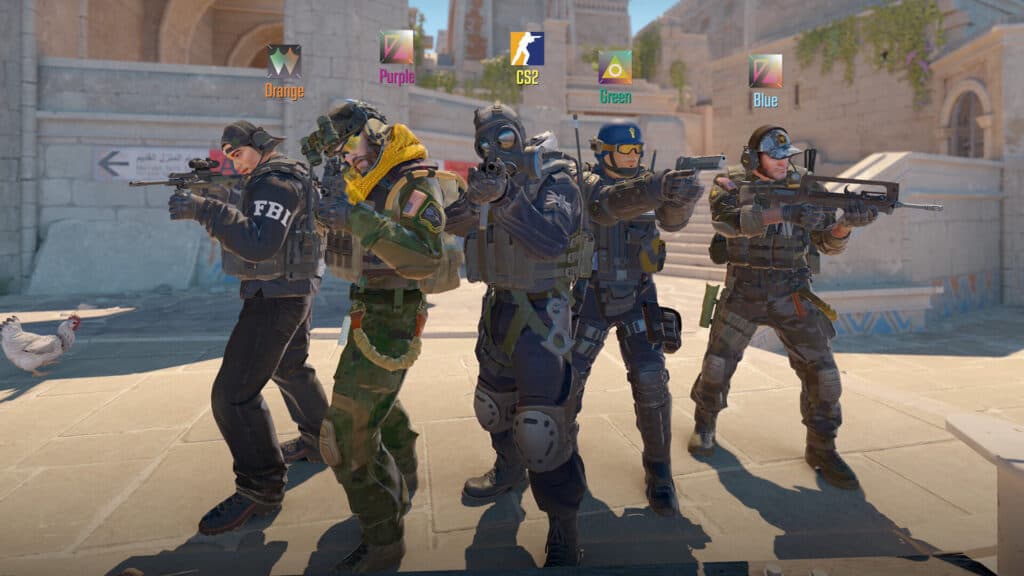 CS2 screenshot (Image via Valve Corporation)
Clark also went into how EFG currently has partnerships with 15 teams alongside a revenue-sharing model. EFG plans to adopt a more inclusive mindset that's in line with Valve's approach, expanding revenue-sharing opportunities to a wider group of people and extending beyond the top 15 teams across the globe. These changes are slated to start in 2025.
"One of the differences that we would now make with the way that Valve looks at their ecosystem is that they're basically deploying a fully-inclusive mindset," he said. "And so then all we need to do is just say, 'Okay, well. We share revenue with the top 15 teams. Now we open that up to anyone.' Not necessarily paying 100 teams, but let's say we'll be paying the top 15 teams of the world no matter who they are."
The transition from CS:GO to CS2
Despite the initial mixed reception of CS2, EFG quickly embraced the transition from CS:GO to CS2 esports behind the scenes. IEM Sydney, for example, involved a lot of technical and operational work such as integrating elements of the new game with the live stage experience for the audience.
"And then from a company perspective — and personally — this is a really exciting time to be involved in CS:GO," he added. "It's been 10 years since the last major update or new version of CS:GO. And as you know, 10 years in esports is a very long time. It's like 100 years in real time. So it's a big milestone for us. And at this point, we're very, very optimistic that CS2 will be a worthy successor to CS:GO and will likely surpass the legacy that the predecessor itself has left."
CS2 screenshot (Image via Valve Corporation)
Going from zero to hero in the CS2 esports ecosystem
According to Clark, EFG's mission for CS2 is to build, grow, and maintain the largest game ecosystem in the world. EFG wants to prioritize serving the community as well. To achieve this, the organization is actively engaging with the community and seeking feedback through online comments, surveys from ticket holders, and in-person conversations at live events.
Another way to fulfill this mission is by creating an environment where everyone, from individual players to teams at various skill levels, can find a suitable competition format and have the opportunity to progress within the CS2 ecosystem.
"We are creating a world where everybody can be somebody," Clark said. "That's what we do. And we try to create different formats or environments that you would feel comfortable in."
Clark then highlighted how the FACEIT Pro League (FPL) Proving Grounds events are an example of this. Events of this kind are qualification pathways for CS2 players if they wish to duke it out in the FPL and break into the professional scene.
"So we're trying to create this ecosystem where no matter your entry point or preferred format to compete within, we have your solution," he said. "And then you have an ability to level up through our ecosystem to maybe one day be playing on stage in front of thousands of fans in the crowd. We really offer that zero-to-hero journey with everything we try to build."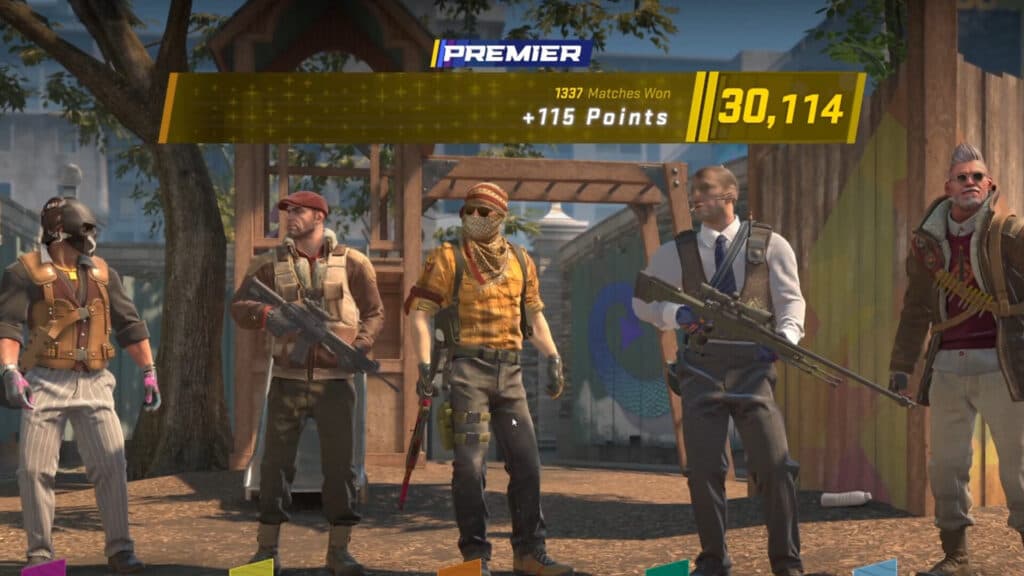 CS2 screenshot (Image via Valve Corporation)
The future of CS2 esports
As for the future of CS2 esports, Clark is excited about the wealth of new stories. It's thanks to his years of experience as a commentator in StarCraft 2 that he recognizes the importance of storytelling in the esports world. With CS2, he anticipates a surge of new interest and the emergence of fresh talent, players, and teams.
"Already in CS2, compared to CS:GO, we're already having the ability to say, 'This player performed this way in CS:GO and now he's performing better or worse in CS2.' And that's just a really easy story to tell that anyone can engage with. And then all of a sudden, we see a new 17-year-old come out of nowhere that wasn't in the previous game now performing well in CS2. That's an awesome story to tell," he said.
Clark talked about ESL Impact as well. This is an initiative that champions women in CS2 esports. It involves yearly league seasons and standalone tournaments in front of live crowds. It also goes beyond creating opportunities for talented women to compete in esports, Clark noted. This is because ESL Impact offers career opportunities in various roles behind the scenes. Examples of roles include camera operators, producers, and directors.
"So if anyone wants to get in — maybe we have a woman reader here — and if she'd like to go check out ESL Impact, I'd highly encourage it. It's a passion project of ours that a lot of people work really, really hard on."