For the first time in years, Vitality come in as the favorites for the event. While NaVi need to prove themselves once more.
After the amazing finals for ESL Pro League, Vitality is right back into action. The Spinx-infused roster managed to take down Team Liquid at EPL and will now look to dominate the IEM Road to Rio Europe RMR B. Will NaVi return in their best form? Will an underdog take big scalps?
Battle for Legends: NaVi, Vitality, Heroic, MOUZ
With only three Legends spots available at RMR B, the battle will be intense. NaVi looked ropy in their group stage games, losing to almost anyone with a pulse. Though their win over Heroic was solid, they were knocked out by the m0NESY-powered G2. For a team who has been right up there with FaZe this year, NaVi dropped the ball, and they need to step up.
But just like at EPL, they will have to compete with Vitality for the top spot. The once-french roster has completely turned the table since the addition of Spinx. What was once a box of scraps has now become a well-oiled machine. And after their stellar victory at EPL, they will be looking to enter the Major at peak form.
Image via Helena Kristiansson/ESL/ESPAT
And then we have Heroic and MOUZ. Both teams have a ways to go before they prove themselves to the level of a NaVi or Vitality. But their performance at EPL has revealed their true potential. MOUZ's academy gambles keep paying off, while Heroic's Jabbi move is finally getting off the start block. These teams have what it takes to fend off the challengers and become legends.
Must Make it through IEM Road to Rio Europe RMR B: OG, ENCE, BIG
OG has been one of the biggest name failures in CSGO. The team first picked up a roster in 2019, and so far they have failed to make a single major. The nexa-led roster has been successful at the two BLAST events they have attended, but without being an EPL member, knowing their true level is difficult. Still, with Degster on the roster, they will be a dangerous opponent for everyone.
ENCE on the other hand is coming off an ultra-successful season but has lost their superstar Spinx. So far, they played everyone close but failed to get wins on the board at their EPL groups. With a top 4 finish at the last major, they need to make the major at a minimum to prove that Spinx wasn't the only reason this team was successful.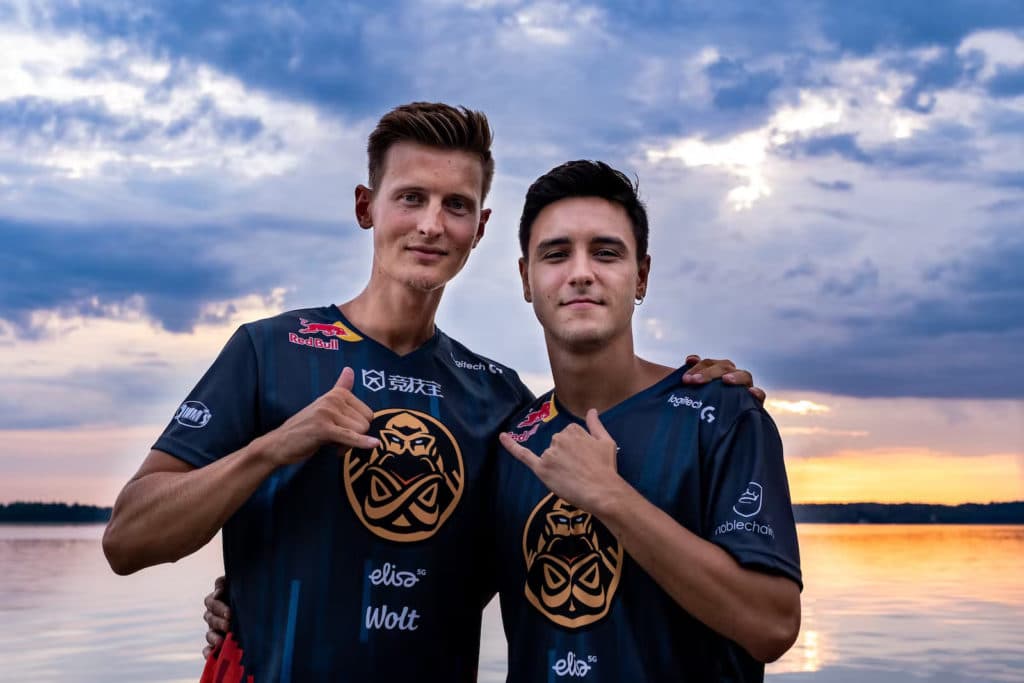 Image via ENCE
BIG has been shuffling their deck of players to land on a good hand of 5. They now seem convinced that this tizian-less roster will be the final iteration, going to the extent of not including tiziaN as a substitute for the RMR. And that decision may come back to bite them as faveN has taken medical leave and academy player S1n has been forced to step in.
A cut above: Outsiders, HEET, Falcons
While by no means a powerhouse roster anymore, Outsiders are still a threat. Jame's unusual IGLing style is still effective, and his unkillable AWP never ceases to amaze. In their EPL group they even took a map off FaZe while qualifying for the Playoffs where they beat Furia in the round of 12. The team is finding it's groove and should not be taken lightly.
HEET and Falcons, the true french rosters both got infused with some tier 1 pieces. HEET picked up Jackz from G2, while Falcons brought in NBK and misutaaa. Both sets of moves are great upgrades and have made the teams exciting to watch and capable of solid tactics. The field will make it difficult for them to truly shine at this RMR, but who knows by the time Paris Major rolls around, we may be seeing another French team making waves.
Image via PGL
Some Players to Watch at IEM Road to Rio Europe RMR B
Monte Woro2k - the Ukrainian awper may have been embroiled in drama recently, but on the server he is a force with the big green. With his mix-team, he will be looking to cause upsets, and make good on his challenge to s1mple.
Outsiders Fame - the Russian 19-year-old may not be a Yekindar, but he is something special. Slowly integrating into Jame's system, he was part of the reason behind Outsiders' great performance at the EPL group.
Opening Matches
IEM Road to Rio Europe RMR B kicks off on October 4 with a match between Bad News Eagles and Eternal Fire being the first on the docket.
16:00 CET - Vitality vs FANTASY
16:00 CET - Outsiders vs Monte
17:15 CET - Heroic vs SAW
17:15 CET - Falcons vs K23
18:30 CET - ENCE vs HEET
18:30 CET - MOUZ vs OG
19:45 CET - NaVi vs Illuminar
19:45 CET - BIG vs Sangal
Major Slots Distribution
Legends - 3
Challengers - 4
Contenders - 1