The final qualification for the IEM Rio Major kicks off. With 16 teams in RMR A, the favorites are up against tough opposition. Which underdogs will cause an upset?
After a failed run at the EPL playoffs FaZe come in to the RMR aiming to go back to back at the major. But with top 4s under the belts of C9 and G2, FaZe's road to Legends will not be easy. Who will be the 8 teams making it through this RMR? The battle at IEM Road to Rio Europe RMR A begins today.
Battle for Legends: FaZe, G2, C9
Who better to kick off all the RMR action than the reigning major champions? Vying for their era, a second major all but secures it. FaZe will be looking to snatch one of the 4 Legends Spots as quickly as possible. But the team is still prone to losses from time to time. Twice they have been knocked out by C9 who they might face again in the qualifying match. They say FaZe truly come alive when it's the big events, time to prove it here.
Joining them in the race for Legends are G2 and Cloud9. Both teams performed well at EPL, making top 4. G2's roster changes have finally bore fruit, while Cloud9's stability continues to pay dividends. Both have demonstrated the potential to take down FaZe, so the number 1 spot ain't clear cut.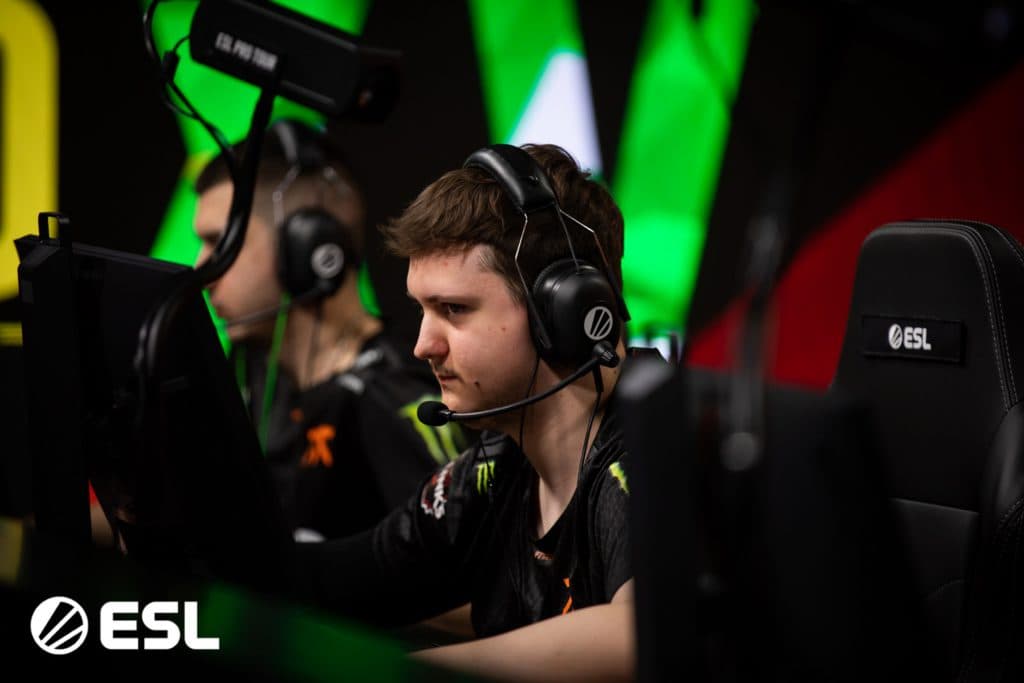 Must Make it through IEM Road to Rio Europe RMR A: NIP, Fnatic
Right on the heels of the legends are the teams battling it out for that 4th legends spot. NIP's EPL was disastrous. To the extent that the team has already made a roster change, bringing in Finnish In-Game Leader Aleksib. With new leadership, Rez taking over the AWP role, and es3tag and hampus returning to their natural roles, NIP is a complete mystery. But with the massive investment made into the roster over the last year, the team is expected to make the major.
Another mystery that finally got revealed at EPL was Fnatic's new roster. The team not only played NaVi and Vitality close, but they also managed to get out of the group over NIP and Spirit. Despite the loss to TL, they have shown potential. With their high firepower and seemingly great leadership, this Fnatic has the potential to finally end the 3-year long drought of Major appearances for one of the greatest CSGO brands.
A mixed bag for the final spots
What should've been a section discussing how Astralis and Spirit will definitely make it into the major has turned into a sour note after EPL and recent news. Over on the Spirit side, while their w0nderful debut looked great at Cologne, their EPL performance left much to desire. Their tactics were abysmal and the starpower was simply not great enough to carry the team. Chopper needs to deeply rethink this team's identity if they wanna make it through to the major.
Over on Astralis, k0nfig's injury means that Astralis' X-factor will be missing out on the RMR. With the Astralis Talent member MistR taking his place, the burden will be upon BlameF to carry this team. But with how many things are going wrong at Astralis, it feels like he'd have to show us a form reminiscent of prime MOUZ NiKo to make it through this gauntlet.
And their competition won't be easy either. While teams like Bad News Eagles, forZe, Eternal Fire,etc. may not be a shoe in for a Major spot, their firepower and tier 2 grindset means that the moment they smell weakness, they will pounce on the opportunity.
Some Players to Watch
Spirit Patsi - Patsi has been the saving grace of this Spirit team. At the major he made a name for himself and now he has proven to a be a force to be reckoned with. His uncanny aggression and sense of timings will throw even the best opponents off their game.
Sprout LauNX - The 17-year-old LauNX has raised a lot of eyebrows in tier 2. His consistent performances put him on the radar for teams like ENCE. With the revamped Sprout roster, he can show what he truly is capable of.
IEM Road to Rio Europe RMR A Opening Matches
IEM Road to Rio Europe RMR A kicks off on October 4 with a match between Bad News Eagles and Eternal Fire being the first on the docket.
11:00 CET - Bad News Eagles vs Eternal Fire
11:00 CET - Sprout vs forZe
12:15 CET - G2 vs ECSTATIC
12:15 CET - Cloud9 vs B8
13:30 CET - FaZe vs GamerLegion
13:30 CET - Spirit vs 1Win
14:45 CET - Ninjas in Pyjamas vs Astralis
14:45 CET - Aurora vs Fnatic
Major Slots Distribution
Legends - 4
Challengers - 2
Contenders - 2