IEM Rio 2022 will see 24 teams compete in the heart of Brazil, Rio de Janeiro. Tickets are to go on sale in 24 hours.
24 teams will be heading to Brazil this November to compete in the $1,000,000 IEM Rio. It will be the first-ever CS:GO Major to be held in the country.
Rio de Janeiro was originally set to host ESL One Rio back in May 2020. However, the onset of the pandemic forced the organiser to cancel the event.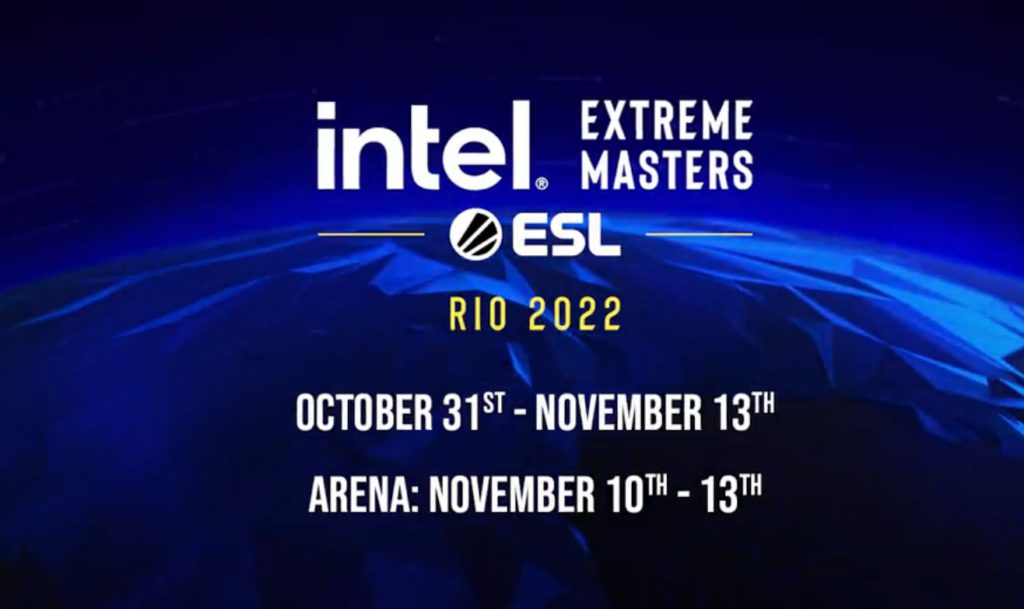 Now almost two years on, Brazil will finally host its first CS:GO Major, IEM Rio 2022, from October 31st to November 13th. The last four days of the event, November 10th-13th, will be played on stage in front of a live audience.
The IEM Rio Major marks ESL Gaming's 10th Major, with its first taking place back at DreamHack Winter 2013.

"Brazil is one of Intel's key markets in the world and when it comes to gaming, 3 out of 4 Brazilians play electronic games, so being part of the organization of an event as big as this one is very important for us", said Carlos Augusto Buarque, Marketing Director at Intel Brazil.
Where is the Rio Major being held?
The IEM Rio 2022 Major will be held inside the Jeunesse Arena, with commentary in the arena to be in Brazilian Portuguese. The Jeunesse Arena – previously known as the HSBC Arena – is a 15,000-18,000 seater multi-purpose arena.
The Jeunesse Arena previously hosted the League of Legends Mid-Season Invitational in 2017, and the Rainbow Six Siege Season 8 Pro League Finals in 2018.
How can I get tickets for IEM Rio 2022?
Tickets for IEM Rio 2022 will go on sale May 25th at 14:00 BRT / 13:00 EST / 20:00 CET.
Premium – $102 (4-day ticket
Lower Level Plus – $78 (4 day ticket)
Regular Ticket – $65 (4 day ticket)
Lounge Ticket – $409 (4 day ticket)
Thursday/Friday – $18 (1 day ticket)
Saturday – $26 (1 day ticket)
Sunday – $31 (1 day ticket)
Tickets purchased by fans for the original cancelled 2020 event are "automatically still valid for the same days and categories of the tournament".
In terms of COVID restrictions or requirements, the official Intel Extreme Masters website states: "We will follow the local restrictions & regulations at the time of the event.".
How many Intel Extreme Masters events are there?
IEM Rio will be the fourth Intel Extreme Masters event of 2022.
February – IEM Katowice 2022
June – IEM Dallas 2022
July – IEM Cologne 2022
November – IEM Rio 2022