ENCE put up a commendable feat and it was great to see Snax back in top tier Counter-Strike.
It's been three years since the last IEM event in Dallas. After 2019, fans and players alike expected DreamHack to return to the city once again. But then COVID stuck and plans went awry. DreamHack returned to Dallas in 2022 and with a bang. The Grand finals of the IEM Dallas 2022 CS: GO tournament saw Cloud9 competing with ENCE for the title.
It was just a few weeks ago that Cloud9 signed the former Gambit CS: GO roster. And now, Cloud9 has won a $250,000 event in North America after a dominant 3-0 victory over ENCE.
A bo5 Grand Finals, with the crowd supporting the local favorites
The best-of-five Grand Finals started with ENCE's pick of Mirage, a map on which ENCE has been very comfortable in the past.
Mirage
The Polish-dominant roster started off strong with a very competitive CT side.
ENCE saw Snax return to the Tier 1 stage once again. Even though the CS: GO fans at IEM Dallas were cheering for individual players on the Cloud9 squad, there was a deep respect for ENCE and Snax amongst the crowd. The first half ended with a 10-5 lead for ENCE.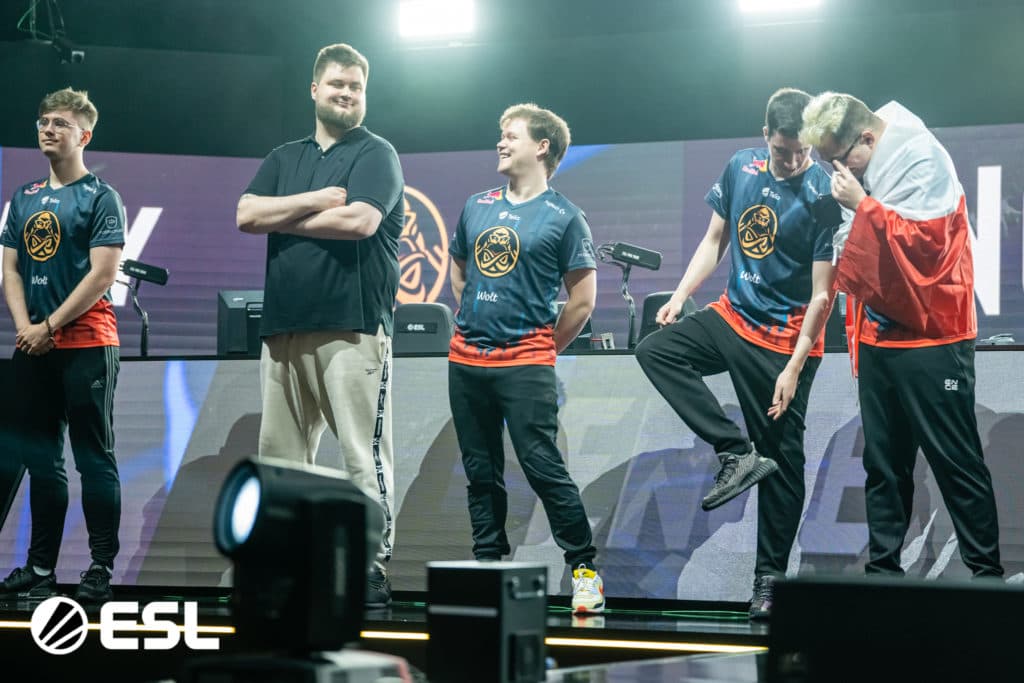 Watching the former World's best player, Snax, competing in Tier 1 CS was a treat for CS: GO fans.
The second half started with a pistol round victory for Cloud9, a precursor of things to come. Cloud9 won the next five rounds, tying the score at 10-10.
A couple of rounds later, Hobbit's masterful 3K enabled Cloud9 to reach map point and ultimately secure a lead in the Grand Finals.
Overpass
After winning ENCE's map of choice, Cloud9 went on to one of their best maps on Overpass. The late momentum from the first map continued on Map 2 for Cloud9. Hobbit in particular had an impressive start securing a 3k in the early game.
On the T side, Cloud9 mostly defaulted to their favorite playstyle of running down the clock. The late round aggression by Cloud9 caught ENCE off-position on more than one occasion. Cloud9 secured a 10-5 lead at half-time.
Once again, Cloud9 won the pistol round and it looked dire for ENCE. Cloud9 had a small lead in the second half and the two teams just traded rounds till Cloud9 secured the win. The Hobbit-led team won Map 2 with a 16-11 score, a 2-0 lead in the series.
Cloud9 clinch IEM Dallas 2022 victory on Ancient
The final map of Ancient would determine the winner of IEM Dallas 2022. But by now, it seemed ENCE has run out of steam as they lost 3-16. There's little to write about ENCE"s performance on Ancient as they bowed out to the Home team.
For Cloud9, this was an encouraging result after the org signed the former Gambit roster. The Russia-Ukraine war left the players' future uncertain and Cloud9 signed them to their roster giving their careers a boost.
Ax1le on the team's performance and Cologne
In an interview with James Banks after the match, Ax1le said the crowd's support was a huge motivating factor for the team. Cloud9 has a strong fan-base in North America and the support enabled players like nafany who was also the tournament's MVP. 
---
"Ax1le is a player who really needs the support of not only the team but the crowd as well. If people will support him in the future, he will do the same."
nafany on ax1le's iem dallas mvp award
IEM Dallas 2022 results
1. Cloud9 [$100,000]
2. ENCE [$42,000]
3-4.FURIA [$20,000]
3-4. BIG [$20,000]
5-6. G2 esports [$10,000]
5-6. FaZe Clan [$10,000]
7-8. Team Vitality [$6,000]
7-8. Team Liquid [$6,000]
With this victory, Cloud9 also secured 1000 ESL Pro Tour points and 2400 BLAST Premier points.