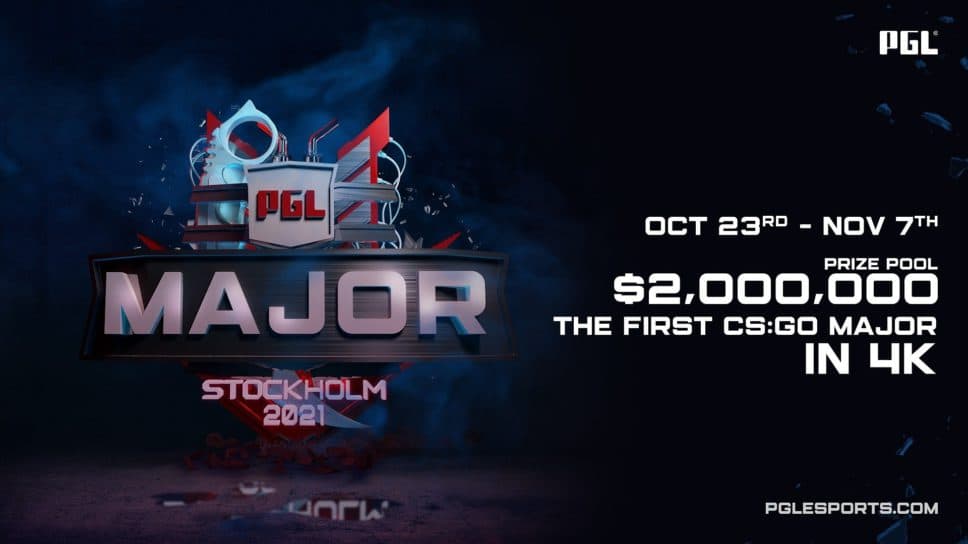 Hope continues to grow for upcoming CS:GO PGL Major
PGL gives out another update surrounding the upcoming CS:GO Major to be held in Stockholm. More updates to come in August and September.
Things seemed quite dire for the CS:GO Major to continue ahead this October. However, after continued efforts by the legendary organization Ninjas in Pyjamas, PGL, and the Minister of Culture in Sweden, potential changes have been made by the Swedish government for the Major to go ahead as planned in Stockholm. The first change to allow for the Major to occur is an amendment that shall hopefully be passed on August 23rd to allow for players to enter the country freely.
Secondly, on September 15th, a reevaluation of the restrictions regarding indoor gatherings will occur. PGL has previously cited the importance of a packed stadium for such an event. If the restrictions do not change within Stockholm, the tournament organizers will decide to move elsewhere within Europe to hold the event. If the restrictions do change however, Sweden is in for an event unlike any other. Avicii Stadium has a potential capacity of 16,000 fans as compared to the measly 300 if the restrictions remain in place.
A Packed Avicii Arena © Lena Larsson
Sweden has housed incredible Counter-Strike events over the years. Many iterations of the DreamHack Masters events have been a sign of success for the Major event to come. However, this would be the first Major to happen in the Scandinavian country's storied history. The Mecca of Counter-Strike's legends could finally have its first shot at being a part of history.
Regardless of the restriction changes on September 15th, the ticket sales will still go live the following day. If the change must come through, the prestigious tournament will be pushed to November 4th-7th to accommodate for the difference in location. Esports.gg will continue to monitor the situation in Sweden and report any new developments that arise for the pinnacle of professional Counter-Strike.
Featured image courtesy of PGL.