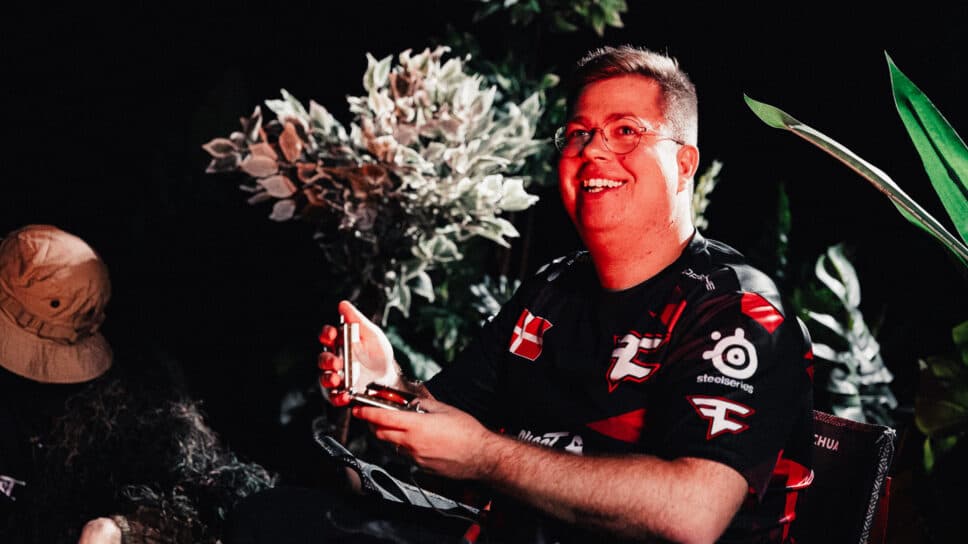 FaZe survives Fnatic scare – Sets up NAVI clash
FaZe and NAVI are the first two teams to qualify for EPL S18 playofs
FaZe Clan has secured its position in the ESL Pro League Season 18 playoffs. After a close victory over Fnatic in Group C, FaZe Clan is now set for a clash against NAVI for better seeding into the next stage. The match against Fnatic, however, was not without its exciting moments and there was a possibility of a drastically different result based on a few rounds. 
FaZe tame Fnatic
The series started with FaZe looking completely off their game. Multiple strategic blunders and just miscalculated fights meant they were losing to low-buys or even (almost) ecos at times. The first map was Ancient and Fnatic seemed to be on top of their game on this map. 
Image Credit: ESL
Despite many of their early fumbles, FaZe Clan still had a commendable lead on their CT side of Ancient. The team even managed to end the half on an 8-7 lead, although judging by the way they let go of certain rounds it would've been even more one-sided.
The second half saw William "⁠mezii⁠" Merriman put up an inspirational performance. He ended Ancient with 31 kills to his name, helping Fnatic secure a victory on the first map. Fnatic won Ancient with a 16-12 score.
FaZe bounce back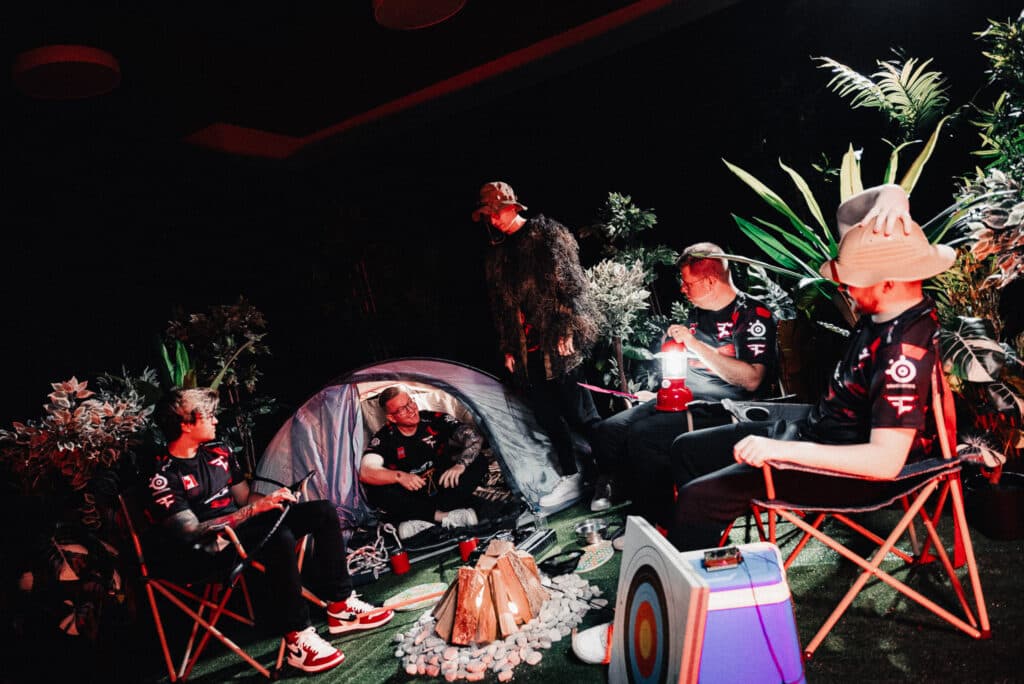 Image Credit: FaZe Clan
However, the KarrigaN-led team, despite losing Ancient seemed significantly better than in the earlier stages of the map. However, KarrigaN and co. seemed to be warmed up towards the end of the first map and they looked quite competitive in the second map as well.
It was a 7-8 half for FaZe Clan in the first half of Inferno CT side. The final round of the first half saw afro pull off something magical with three kills near boiler of Inferno. The first two kills with the Deagle and the final finishing blow with the Aug set up Fnatic for the lead. 
In the second half of Inferno, FaZe won the first five rounds, clearly pulling away from Fnatic. However, a few rounds here and there and both teams were extremely close to the finish line. Ultimately, FaZe secured Inferno with a 16-14 score.
Nuke was quite contrasting to the first two maps of the series. While Fnatic won the first map and put up a very competitive performance on Inferno, they looked completely lost on Nuke. In fact, Fnatic only won one gun round, and their other round victories were based on force buys or just surprising the enemies. 
FaZe won Nuke with a 16-3 score, slightly reminiscent of the early years of Counter-Strike Nuke. 
FaZe have now set up a clash with NAVI for a higher seeding into the playoffs. The ESL Pro League Group C matches will send four teams into the playoffs. The tournament started with 32 teams from four groups and a $825,000 prize pool. You can catch all the action live on Twitch.