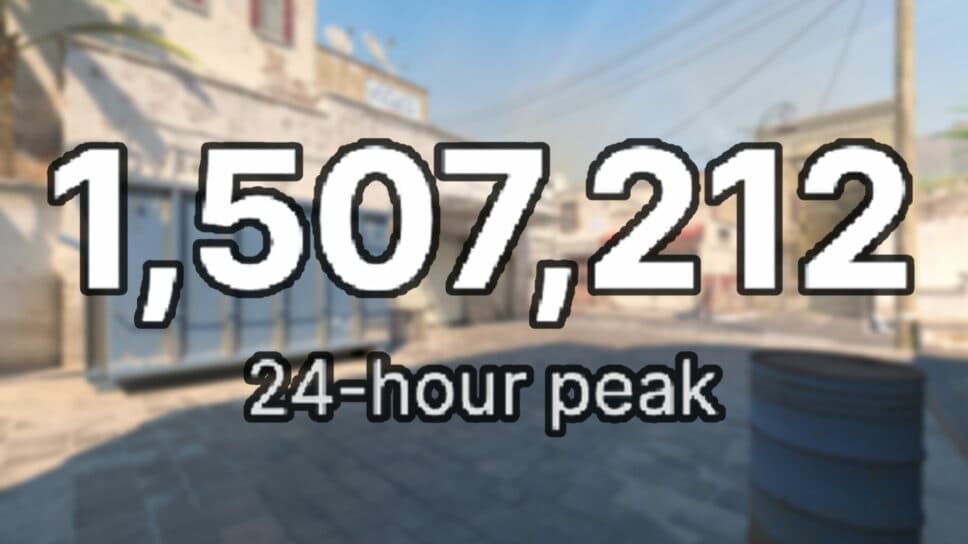 CS:GO hits 1.5 Million Concurrent Players after CS2 Announcement
Right on the heels of the Counter-Strike 2 Announcement, CSGO has hit the 1.5 Million Concurrent Players milestone.
At the start of the year, CSGO's concurrent player peak sat at 1.3 Million, a record set during the pandemic lockdowns of 2020. In 2023, nobody expected the game to surpass those heights. After beating the record at the start of February, CS:GO has now broken the 1.5 Million concurrent player milestone.
1.5 Million Concurrent for CS:GO - Second highest in Steam History
CS:GO's new peak secures its position as Number 2 on the list of all-time player peaks. The only game with a higher peak is PUBG:BATTLEGROUNDS. The pioneer Battle Royale that once sat on top of the world with a 3.2 Million player peak in 2017 now boasts a modest 450,000 day-to-day peak. Meanwhile, Counter-Strike keeps going from peak to peak now 11 years from it's release.
After the 1.3 Million peak in February, and another one hitting 1.35 in March CS:GO has continued to grow, and with the hype around the upcoming CS2 this number is only expected to grow going forward. Could we break seemingly impossible record that PUBG once set?
CS:GO hits 1.5 Million Peak Viewers (Image Via SteamDB)
Counter-Strike 2 Announcement Boosting Player Counts
The main reason behind the peaked interest in CS:GO is, of course, the announcement of CS2. Not only has the announcement brought many back to Counter-Strike, but with the requirements for the Counter-Strike 2 Limited beta, including high hours in the game and good trust factors, many have started grinding the game in order to get an invite.
Counter-Strike 2 launches in the Summer of 2023, so these might be the final few months where you can enjoy the game that millions have come to love over the last decade. So hop into the server, and get all those one-way smokes and sneaky molotovs in before the score finally hits 16.