CS2 Premier Mode: All you need to know
Premier mode serves as a step to pro for aspiring players. It is also a more refined and serious gameplay mode for players.
The August 31, 2023 update added Premier mode to Counter-Strike 2. The CS2 Premier mode is a necessary addition to the game as it will help players find a route to go pro.  Amidst several other changes, Premier mode finally arrives for Counter-Strike 2 players. 
Today we are introducing CS Rating-a precise display of your skill in Counter-Strike 2. With regional and World Leaderboards you'll know exactly how you stack up. Competitive mode in CS2 now features per-map Skill Groups, so players can master their favorite maps while learning
What is Premier Mode in Counter-Strike?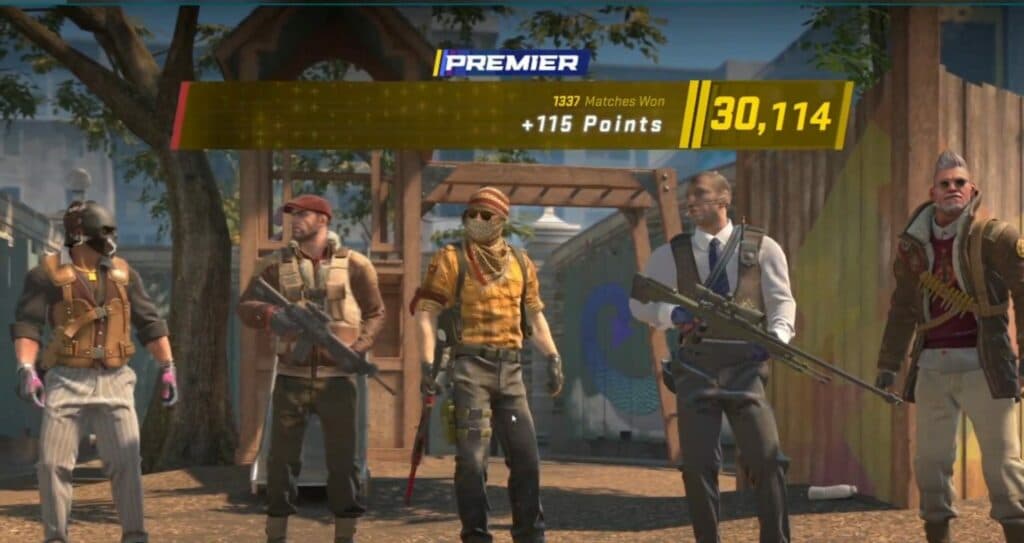 The Premier mode in CS2 awards players with points based on their performance and result. Image Credit: Valve
The Premier mode is similar to a pub ranking for players. Players earn points for competing in the Premier mode in CS2. They accumulate points for each victory, slowly inching their way up the CS2 leaderboards.
The Premier mode is crucial for pub players who want to showcase their skills. Premier mode matches are MR12 which means teams play twelve rounds a side. The first team to reach 13 rounds wins the match and earns points for the leaderboard.
Valve has also confirmed there will be multiple leaderboards, including for smaller regions. There are also friends and world leaderboards that show your place amongst your friends and globally respectively.
The Premier mode has been a crucial feature in Riot's VALORANT. It acts as the grassroots system for any player's ambitions for a path to pro. While Valve has not yet outlined any such well-defined path to pro, having the leaderboard is a crucial step in this direction.
With the Leaderboards, teams, and stacks can identify upcoming players and potentially recruit them for tournaments and leagues. This should be enough to give newcomers the recognition they deserve based on their skill levels. 
Counter-Strike 2 releases later this Summer and will bring significant improvements to the game. The Source 2 engine game has responsive smokes, improved graphics, and much more.