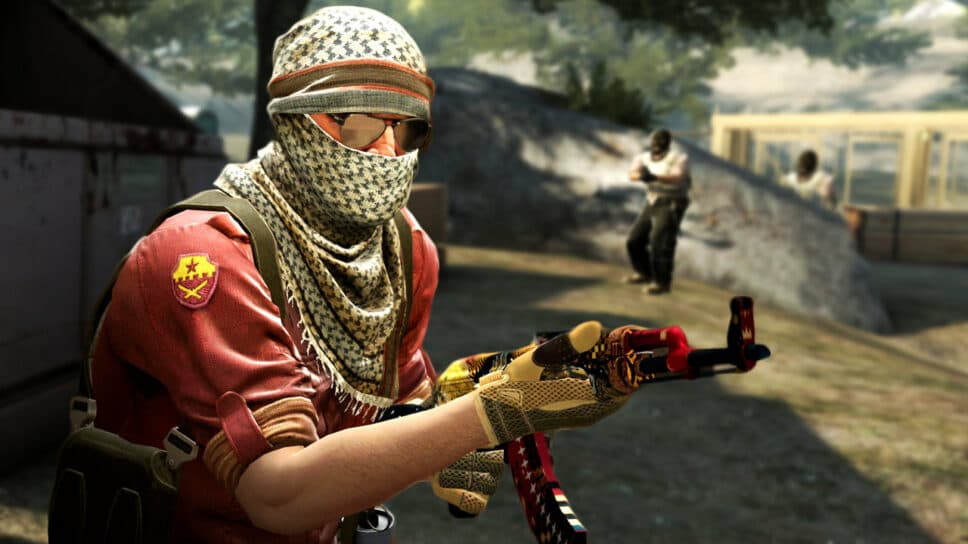 Counter-Strike 2 is getting taunts, leakers reveal
Counter-Strike 2 is getting revamped maps, better tick rates, and apparently taunts.
Counter-Strike: Global Offensive has remained popular for over a decade thanks to its simplicity. While it's mechanically challenging, CS:GO is straightforward in its goal and content. But Counter-Strike 2 is looking to switch it up in a number of ways, including — apparently — taunts.
Counter-Strike 2 is an upgraded version of CS:GO created on a new engine, improving on many of the gameplay aspects of the old game. FPS fans have been anxiously awaiting its full release in the summer of this year, leaving leakers and dataminers to uncover as much as they can until Valve finally releases CS2 to the world.
(Image Credit: Valve/CSGO)
Trusted leaker Maksim "Gabe Fullower" Poletayev found some files in the Counter-Strike 2 beta that point at possible taunts coming to the new game. The files include a fully rendered 3rd person sequence as well as a schematic 1st person POV.
In one animation, a Counter-Terrorist can be seen clapping and then raising his hands in victory. This one seems pretty tame. But a second taunt has the CT gesturing as if he's slapping a booty in front of him while swimming.
It seems like these taunts may appear in Danger Zone mode or for end-game screens. Some fans speculated that the taunts would be used during the matchmaking screen or after a win. But Gabe isn't too sure at the moment.
While the idea of taunts being in Counter-Strike: 2 had some fans excited, others felt a bit skeptical of the change. OGs feared that Counter-Strike 2 was getting too close to Fortnite and some even joked that players would be able to get "unusual hats" like in Team Fortress 2. Even though some change is needed in CS:GO, it's clear that the majority of players enjoy its simplicity and serious nature.
For now, the taunts remain a mystery. Until Valve confirms anything, it's impossible to know what these files are exactly for.